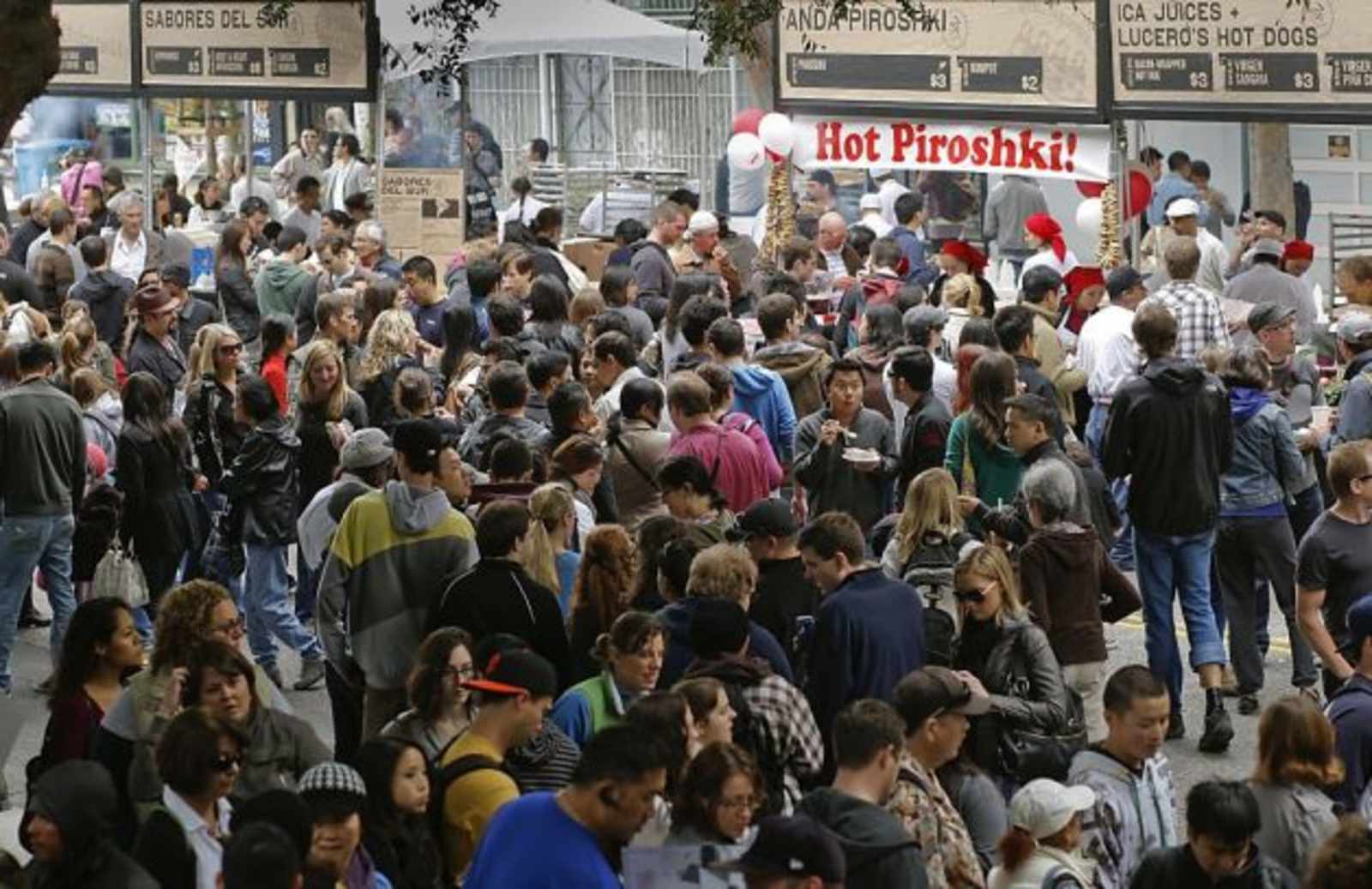 Love basking in the reflected hipness that is street food, but hate the hassle of, you know, actually being on the street? Well then you're in luck, because this Saturday's Street Food Festival in the Mission has you covered.
For a mere $25.00, you can comfortably sip spritzes in a fenced-off area while a "runner" waits in line to purchase food on your behalf. The festival website explains:
As you enjoy your complimentary drinks, food runners will take your food order from the festival footprint so you don't have to stand in line!

Now, I know what you're thinking: "this sounds great and all, but if I can't visually confirm a food's Instagrammability from my private seated area, how will I know it's worth buying?" 
Enter the SF Street Food Festival App: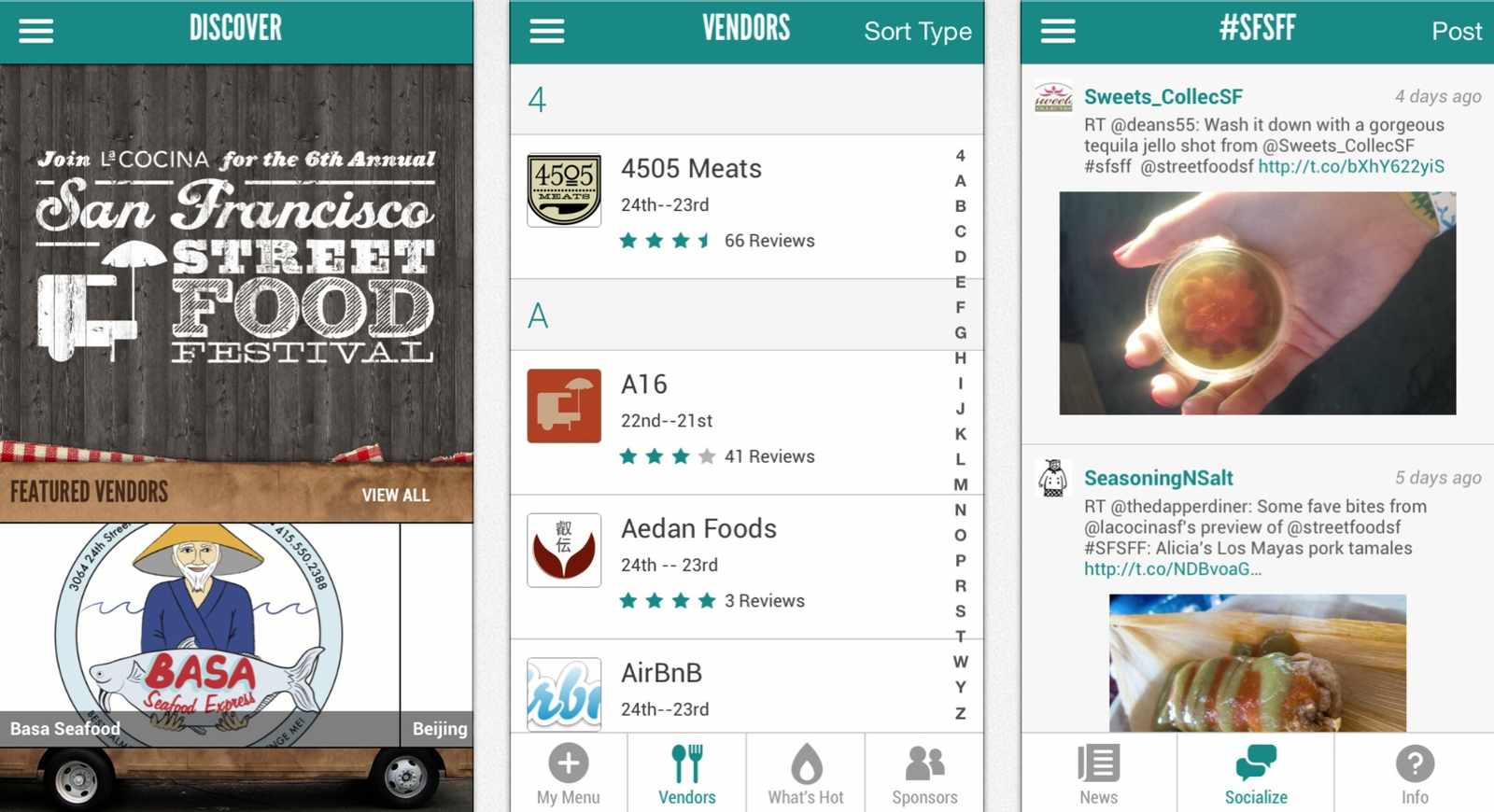 Promising "inside access to festival games and contests," the 2014 6th Annual San Francisco Street Food Festival App allows you to plan out your menu in advance, and provides a more meaningful way to connect with local sponsors like Google, Wells Fargo, and Wild Turkey Bourbon. 
You have to hand it to the increasingly unfortunate Street Food Fest: they've managed to combine the two things San Francisco loves most (twee foodie pretension and worthless apps, natch) in service of what is clearly the most authentic street food experience SF has to offer.

Get it while it's hot.

[Photo: SF Gate]