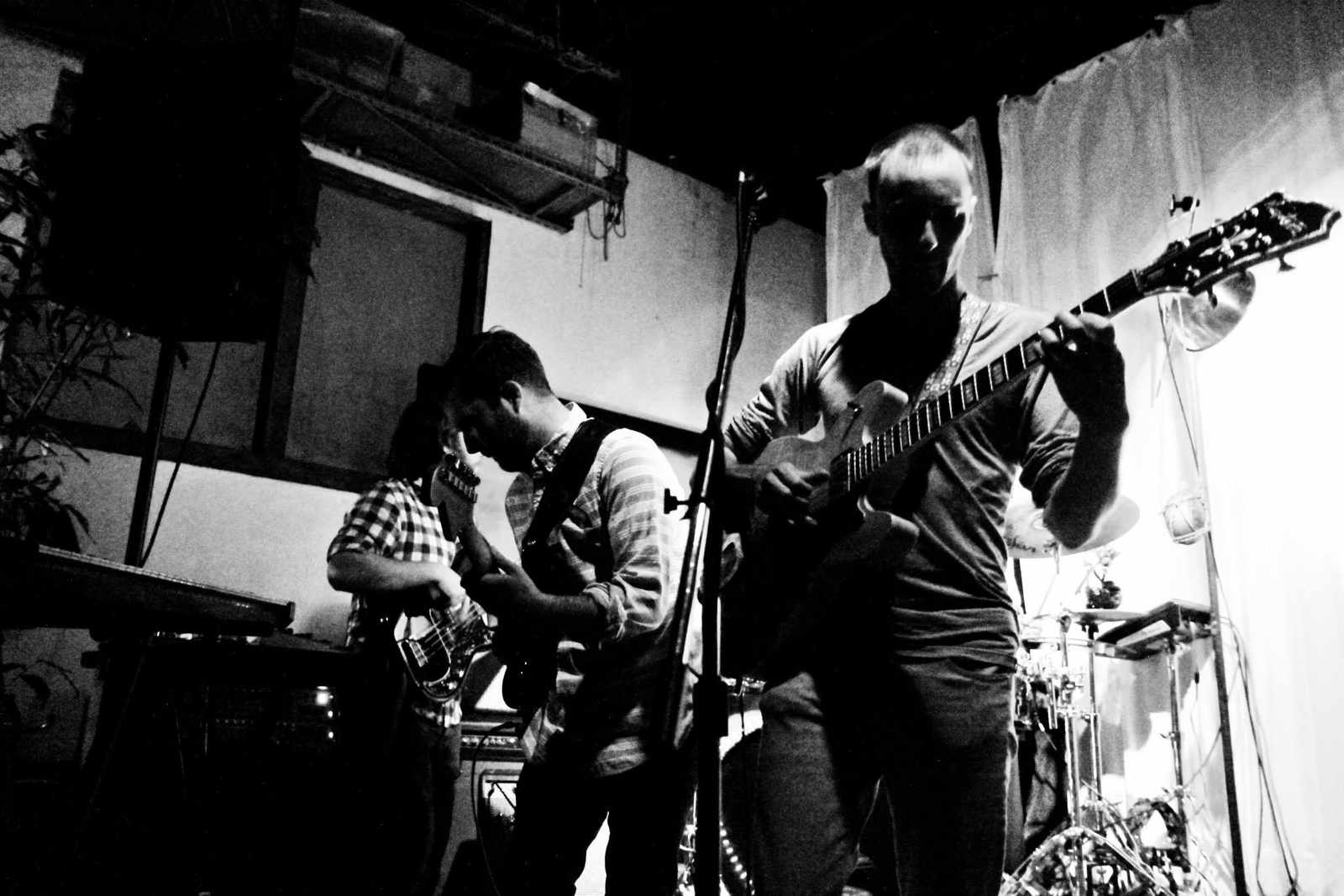 Waterstrider is sick of you asking about their influences, and they should be. Yes, they listen to afrobeat. They've (famously) covered Little Dragon. Lead singer, Nate Salman, also studied Saharan blues. That's all fine, interesting, and mostly irrelevant. If there's one point Salman hammers home in the most polite way possible, it's that Waterstrider's music is more than the sum of its parts.
"What an artist creates is almost always an amalgamation of every influence he/she has gathered. So naturally, the music that I love comes out through the music I create," said Salman. You can unpack the music piece by piece, but you'll be missing the point and missing out on really listening to the music.
This Sunday, Waterstrider plays The Independent with international act Bombino. You can grab your tickets here. Bombino rose to fame for his virtuosic guitar playing and emblematic voice of the Taureg people during the Tuareg rebellion in Niger. He then worked with Dan Auerbach of The Black Keys and made a name for himself stateside. While Waterstrider is far removed from the Sahara, the Taureg peoples' rebellion and most of Bombino's life experience, the two couldn't be closer in terms of a stylistic journey.
Waterstrider is American band that grew up playing American music before turning their ears to foreign influences. Bombino's sound came from the Republic of Niger, but he picked up a distinct Western influence. The mirrored experience of combining foreign and domestic musical influences is not lost on Salman.
"I definitely feel a kinship, but also a great deal of veneration. Bombino has been a huge influence on me in the last year. Right around the time we were reforming our band, he released 'Nomad', which blew my mind. I was pretty obsessed with all the Saharan blues at the time (Tinariwen and a lot of Mauritanian field recordings) and I was trying to absorb that guitar style and tone. I have such immense respect for the Tuareg people and I have never been so honored to play a show with someone. I'm getting to open for a man who is one of my musical heroes," Salman told Uptown Almanac.
For both parties, the journey to defining their own sound has been a long one. They'd rather not measure it centimeter by centimeter, influence by influence. This mindset is part of the philosophy that earned Waterstrider its name.
A friend of Salman dubbed his spirit animal "waterstrider" because of Nate's relentless pursuit of his goals in the face of an absurd and beautiful challenge like making music. The same spirit that gave the band its name defines it's sound and its success says Salman.
"When you stay true to your vision and give as much love to the world as you can, opportunities and adventures reveal themselves constantly. I always try to keep that in mind and I'm so thankful for what that has presented to me so far."