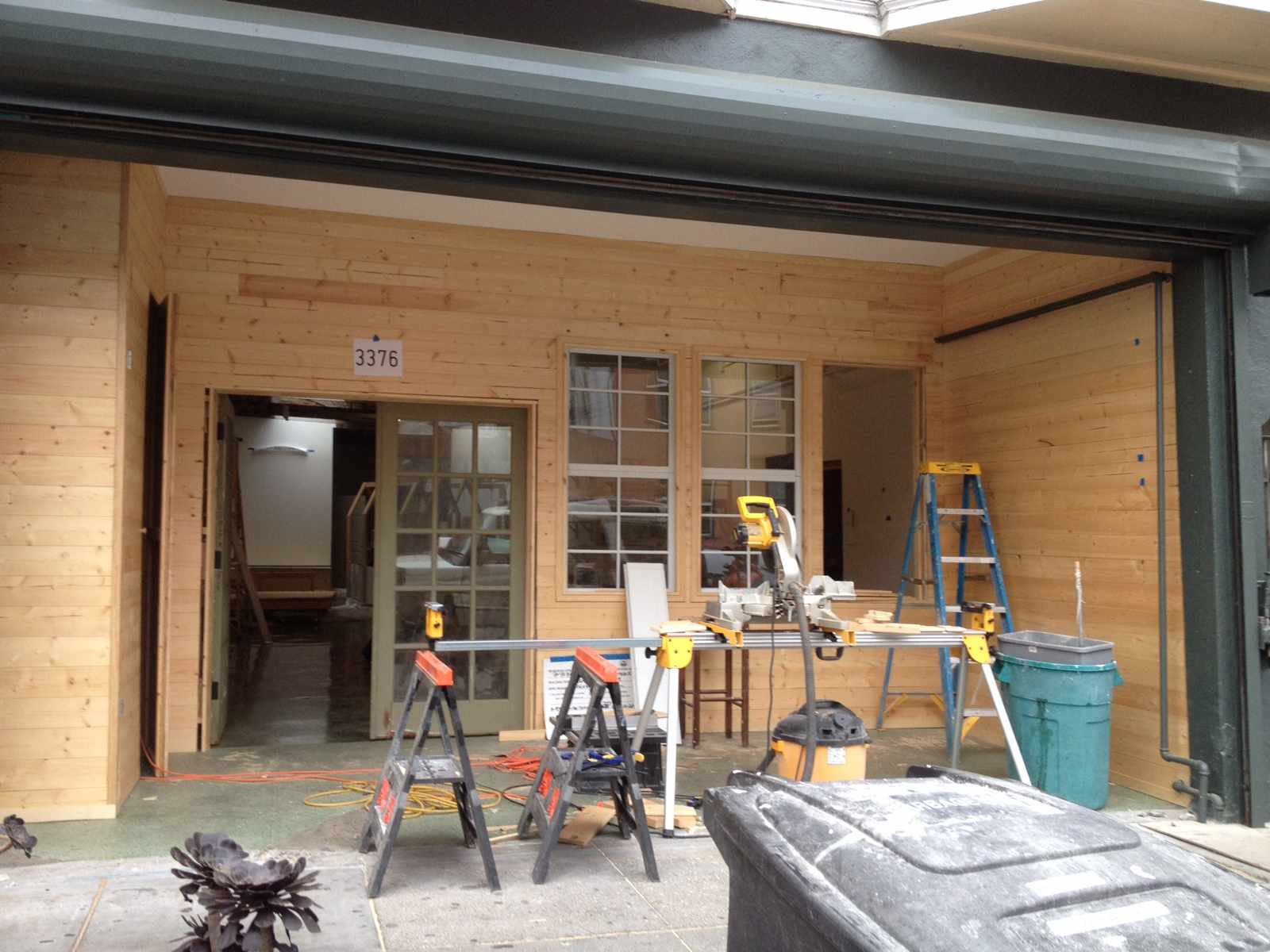 Alite Designs has been regularly hosting parties (and occasionally selling their lightweight camping-inspired gear) out of their Mariposa Street location for a few years. But now they're readying to open a dual-purpose retail store/coffee shop at 18th and Mission.
Noted local Tumblr Capp Street Crap took break from posting pics of rotting refuse to report:
According to founder Tae Kim, the 3378 18th Street space, next to Ken Ken Ramen between Mission and Capp streets, will also be home to his other brand Boreas, an outdoor gear company, as well as a coffee bar.

Kim told me that the store could be open as early as next week, depending on whether he gets the necessary approvals from the city, but definitely no later than the beginning of September.
Since CSC investigated the situation earlier this week, Alite has already made plenty of progress on the space, so it seems their optimistic opening date could come true. In the meantime, here's a very-much-in-progress shot of the interior:
[Second photo: Capp Street Crap]