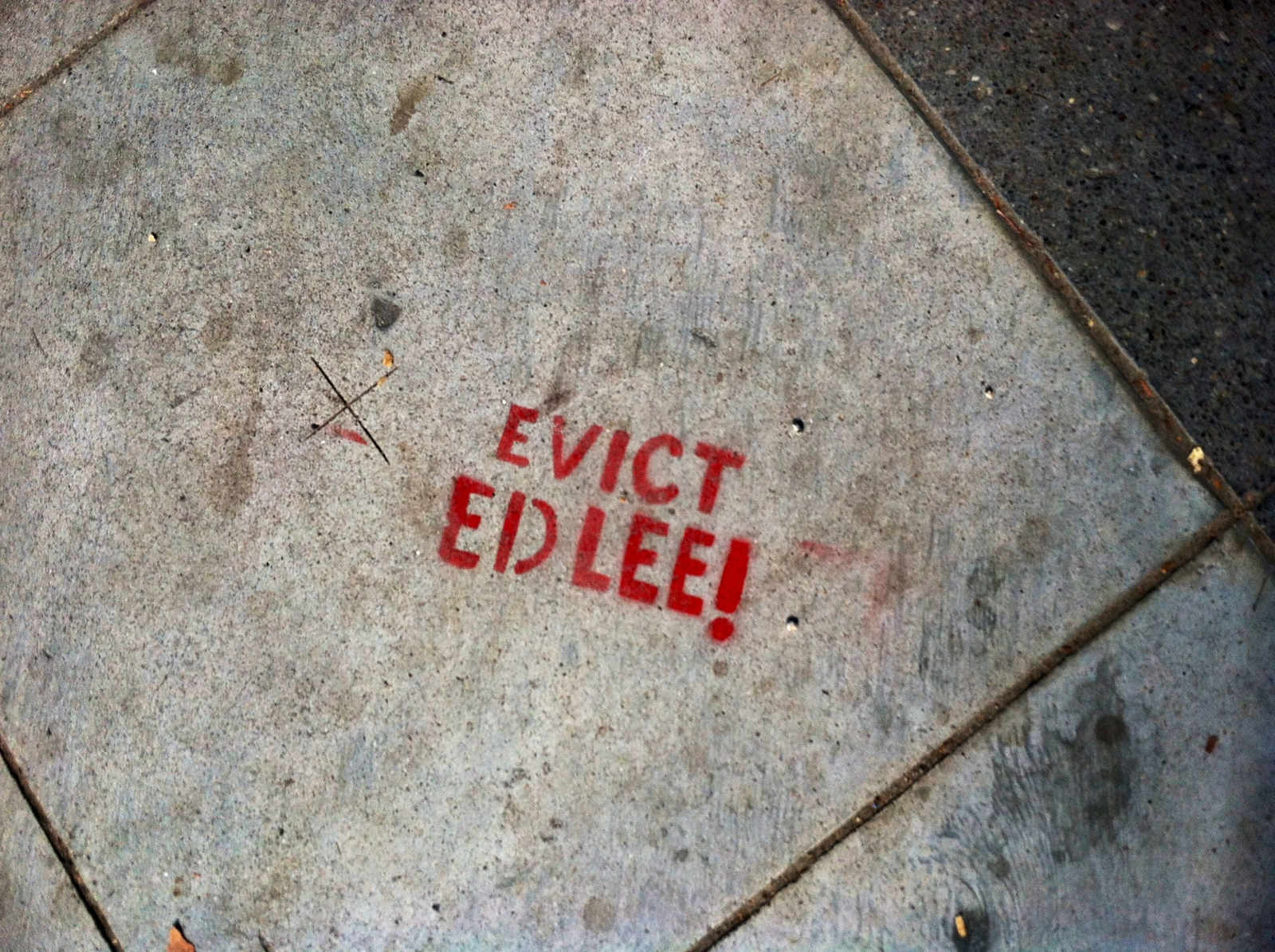 The "EVICT ED LEE!" stencils popping up in the Mission Dolores area over the past few weeks appear rather prescient in light of Mayor Ed Lee's successful effort to gut Supervisor Kim's affordable housing ballot measure. The San Francisco Bay Guardian explains the original measure, before it was watered down:
[Supervisor Kim's] originally proposed ballot measure required new housing developments to provide 30 percent affordable housing, with an opt-out mechanism possible through a hearing. […] The 30 percent requirement was a strong, clear ask which may have spurred much-needed housing for middle and lower-income San Franciscans.
The final version of the ballot measure (which we'll all have the pleasure of voting on this November) does not include the 30% requirement, because, as the San Francisco Bay Guardian put it: "the mayor, frankly, didn't like it."
But whatever. Who needs concrete action taken to create more affordable housing when the Mayor's office has already given us this sweet "housing meter" graphic?
 [SFBG]