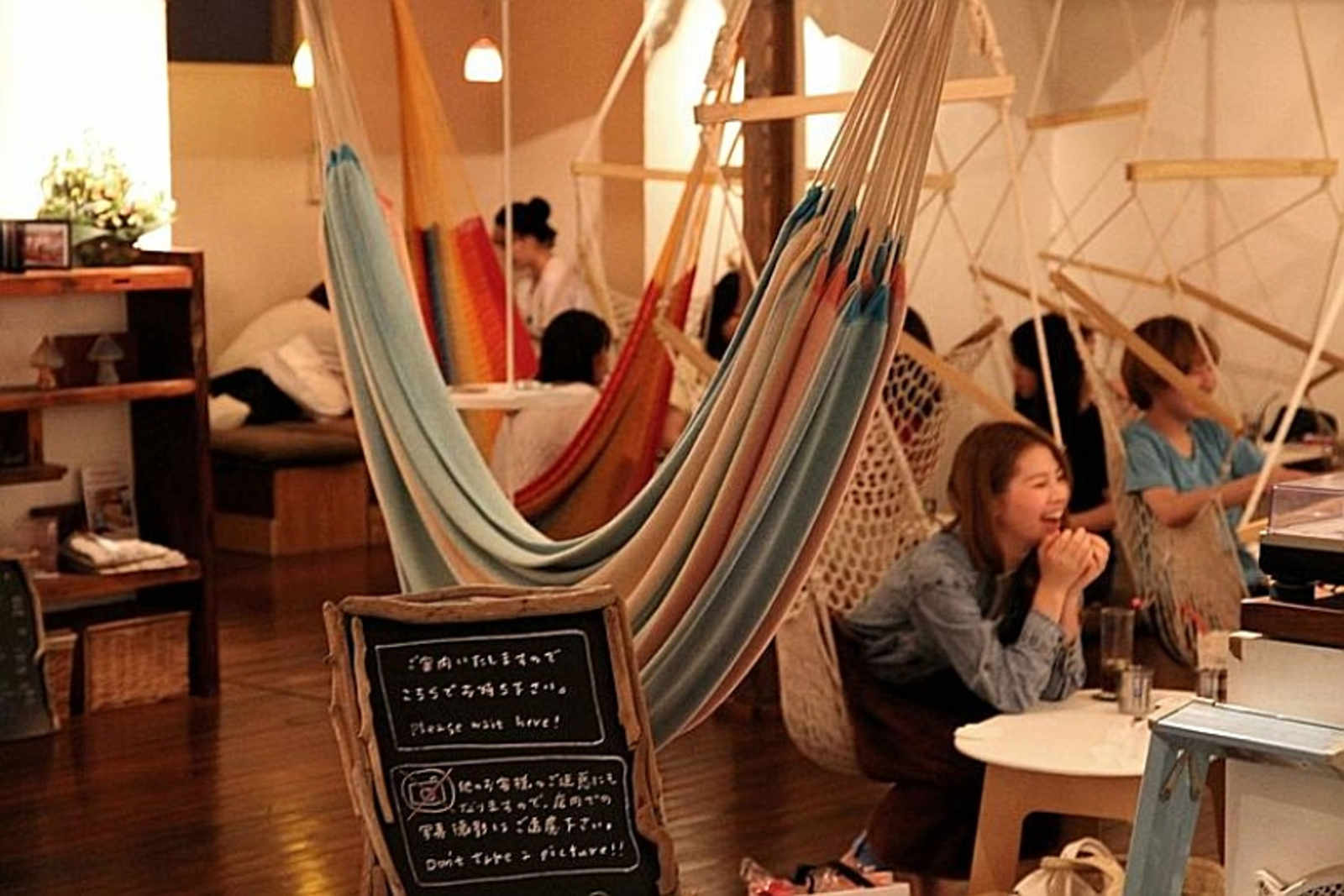 No longer content with mere reclaimed wood adorning their cafes, hopeful Mission District coffee shop proprietors have been scouring the globe for new ways make their locations stand out. First, KitTea borrowed the idea of pairing tea with cats from Japan, creating America's first-ever cat cafe. Now there's Paresse Café, a hammock and "exotic fish tank table" cafe that's slated to open this fall on "San Francisco's historic Valencia Street." 
Paresse Café's overly optimistic $150,000 IndieGoGo campaign explains the absurdity:
Inspired by the fact that we all deserve a happy break from the work and the stress in our daily life but that we have no time nor tele-transportation power to go to Hawaii, we decided to bring an instant of holiday into the city.

Paresse Café will be the first ever Hammock Café in the USA and the first Café in the world where you can enjoy delicious and beautiful Art Food raw fruits and vegetables salads or cold pressed juice cocktails, while admiring happy & rescued colored fishes dancing.
They even created a helpful infographic to help us better understand their vision: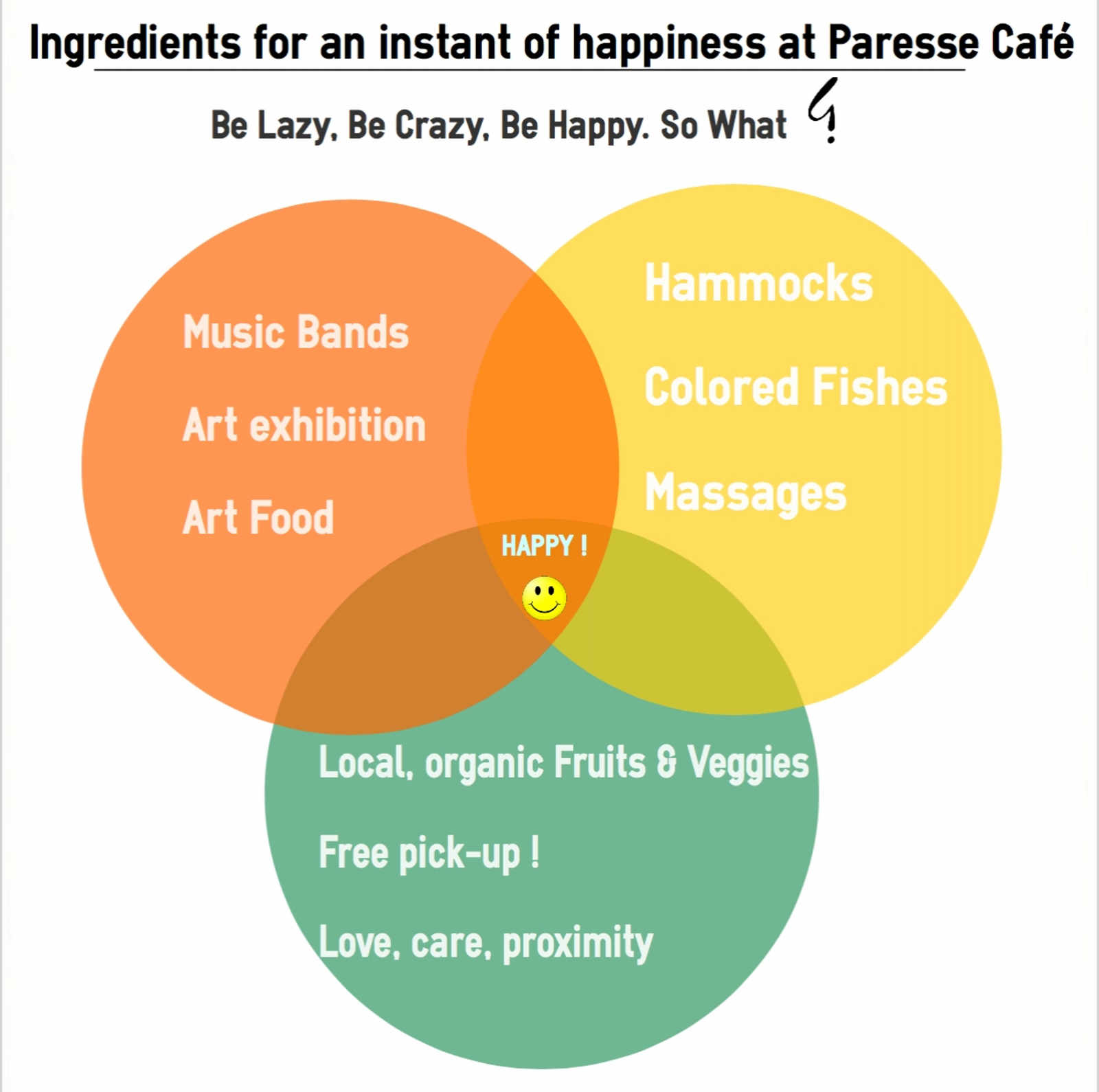 Paresse will also be offering 20 minute "seated massages," monthly art exhibitions, and a daily 6-7pm "lazy hour" featuring live musicians, who will play for record sale proceeds and promotion on Paresse's website "to help them get famous."
Below, their crowdfunding promotional video:
[via SF Weekly]