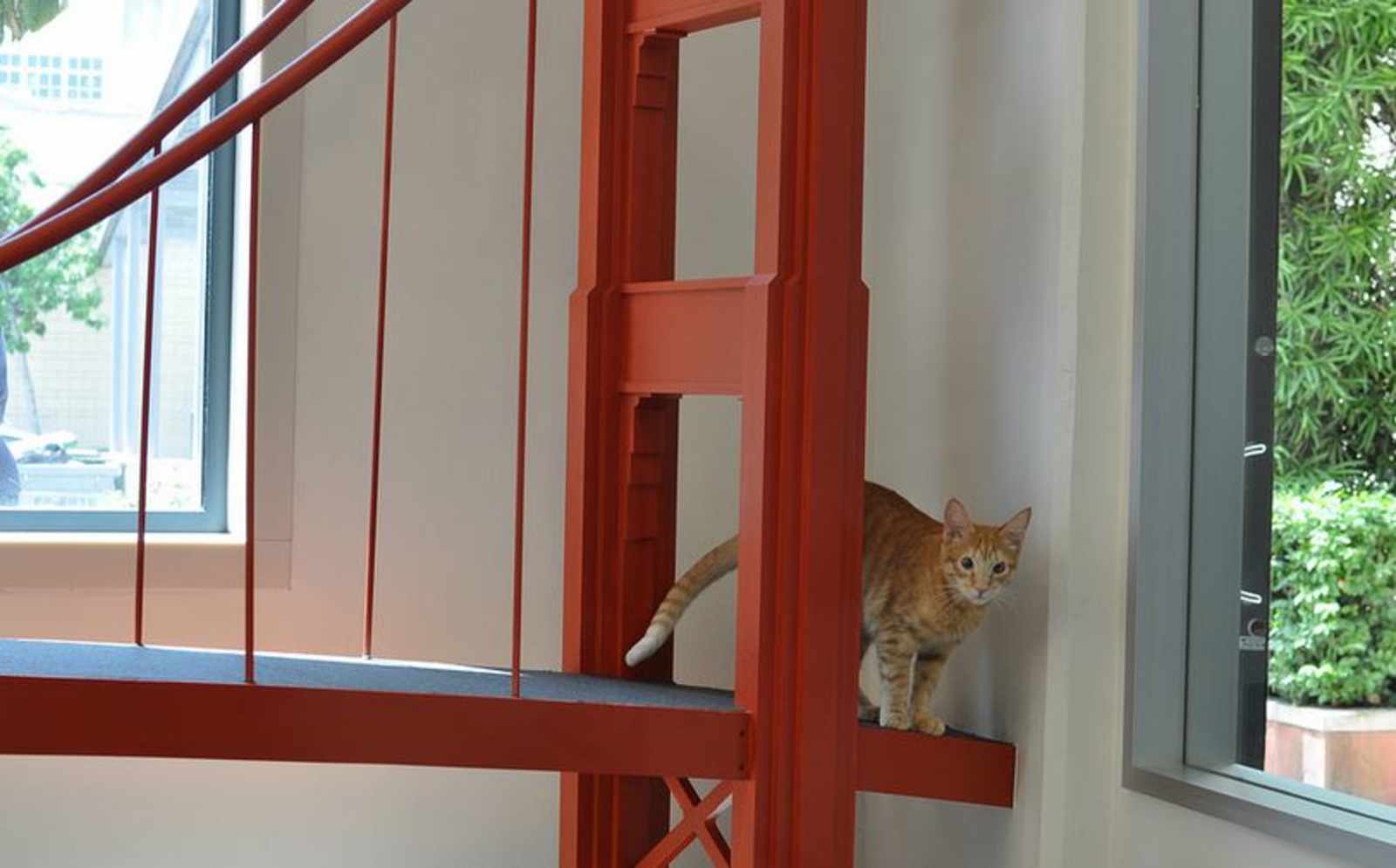 SF SPCA's Mission District adoption center (and venue for many fine animal-filled parties) has been under renovation for the better part of a year, but they're ready to unveil their new digs this evening. Promising new features like an "indoor dog park and San Francisco-themed cat condos," the SPCA states the new space-saving setup will allow them to "save an extra 1,000 lives each year."
"When our old adoption center opened in 1998, it was the first shelter in the country to house animals in condominium-style rooms instead of cages," said SF SPCA co-president Jason Walthall. "Our old shelter changed the way adoptions happen and vastly improved the lives of shelter animals. With our new adoption center we're once again setting the standard for shelters across the country; it's the perfect example of why San Francisco is one of the most progressively humane cities in the world."

The new adoption center was designed to make animals as comfortable and safe as possible during their stay at the shelter. An indoor dog park will give dogs the opportunity to play, socialize, and meet their new families. Meanwhile, cats will enjoy more vertical space to climb, play, and explore. In addition, the shelter features a new section for small mammals like rabbits, hamsters, and guinea pigs.
The party goes from 4-10pm tonight at 16th and Florida, and comes stocked with "an open bar, several food truck options, and fee-waived adoptions for adult animals." Also, there will be cats on the Golden Gate Bridge.