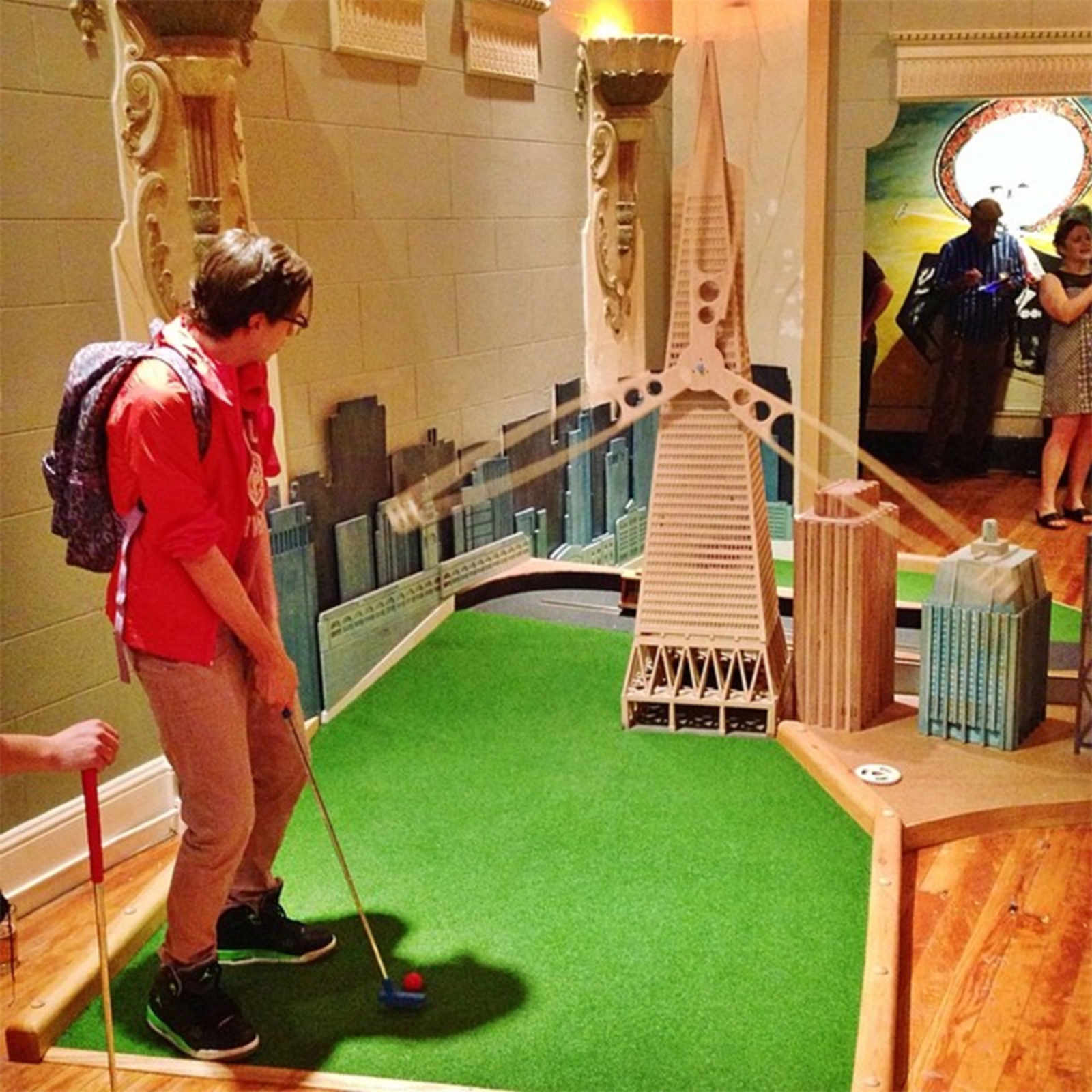 We're been waiting for this spot to open for a while, and its time has finally come.  Urban Putt, the Mission's latest bar—and first-ever $800k mini golf course—is set to open their doors at 22nd and South Van Ness on Monday, and the putt-putt paradise sure does look incredible:
There are more than a few San Francisco-themed holes — the Painted Ladies, Ferry Building, TransAmerica Building, Lotta's Fountain, and even an earthquake all make cameos. There is one hole seemingly straight out of Jules Verne's 20,000 Leagues Under the Sea. There is duck shooting. There is a musical hole. There is skeeball. There are many surprises, bells and whistles.
Given the construction costs and the way things are going in the Mission, we're surprised to see a round on the 14-hole course will only set you back a fairly reasonable $12.  But if you get hungry, be prepared to shell out $11 for a grilled cheese or $14 for a burger.
[Top Photo: The Bold Italic]