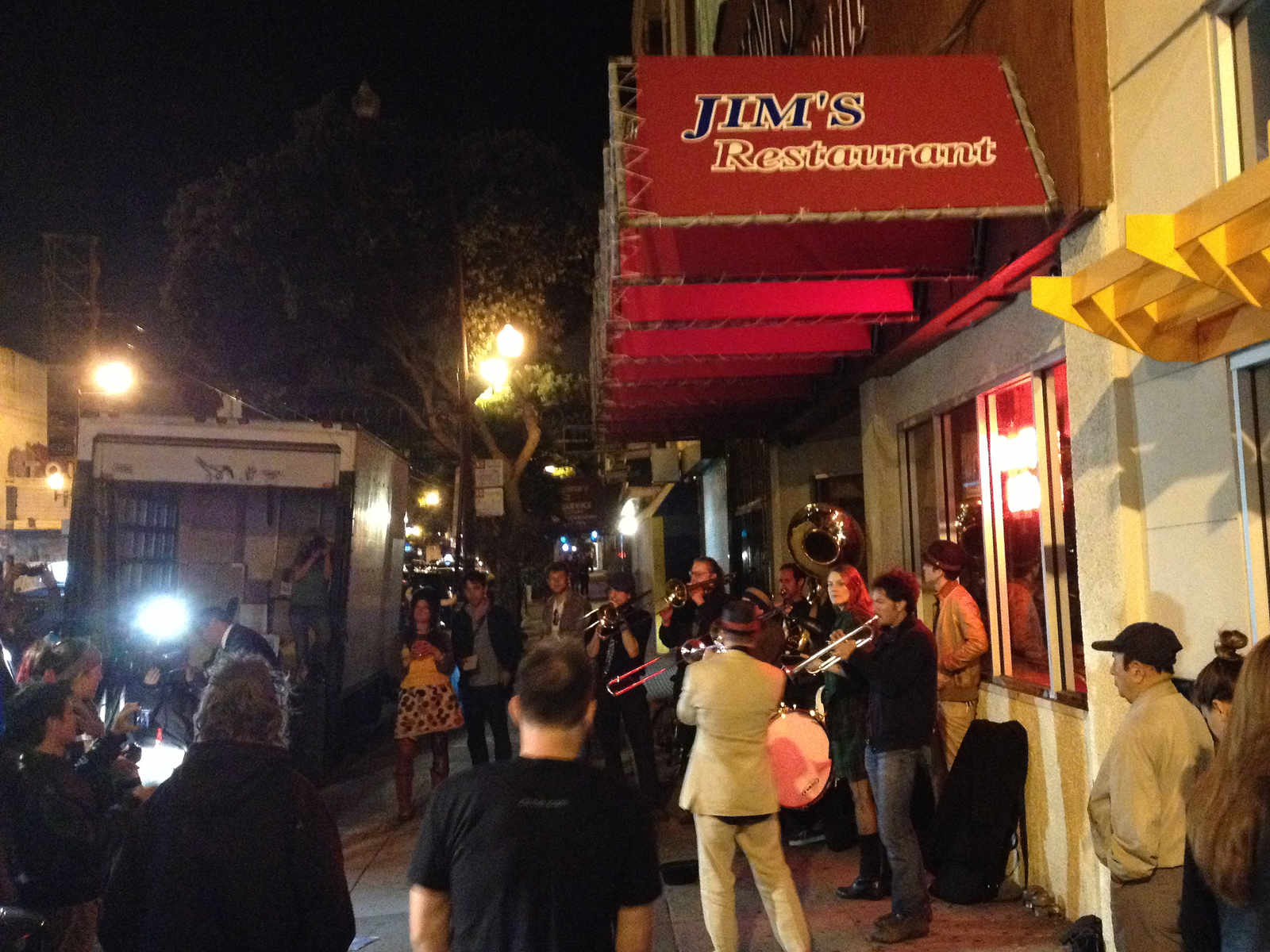 The Hook-Up Truck, which bills itself as a "mobile 'meeting room' available for short term rentals accommodating intimate relations," has been gobbling up headlines ever since it was unveiled.  How could it not?  Combining the seediness of per-hour hotels and food trucks, the fuck truck parks outside of Bay Area bars and charges inflamed genitals and their human hosts $75 for 30 minutes of truck-rockin' passion.  It's oh so perfectly Bay Area.
Recently, the unassuming truck, painted white and packed full of boxes, made its grand debut at Art Murmur and in the Mission.  Writing "the Hook-Up Truck is here to remind you that yes, this is still San Francisco," Ian Eck of SF Magazine followed the truck around during its climatic kickoff:
With that, it was wham, bam, thank you ma'am, and off went the truck to San Francisco. Hot on its heels, I BARTed across the Bay (originally I was promised a seat in the back of the truck, but the full set of benches had yet to be installed), but I still made it in time to catch the marching band Mission Amnesia greet the Hook-Up Truck. Standing in front of Jim's Restaurant at 20th and Mission, illuminated by the lights of news cameras, they blasted out lively swing music into the Friday night air: "You gotta hook uuup with someone."

The crooning chorus made the onlooking crowd giggle. A few of the more buzzed participants broke into dance. One homeless man on the outskirts bobbed his head approvingly, PBR tallboy in hand. When I asked onlookers whether they'd hook up in a truck, the reactions were mixed. "No. I have a nice condo down the street," said one woman. "Absolutely I would do it," said her friend. A man disagreed: "Brothers don't wanna get caught," he said, eyeing up the hovering media camera nearby.
Yes, it was quite the scene:
[SF Mag]