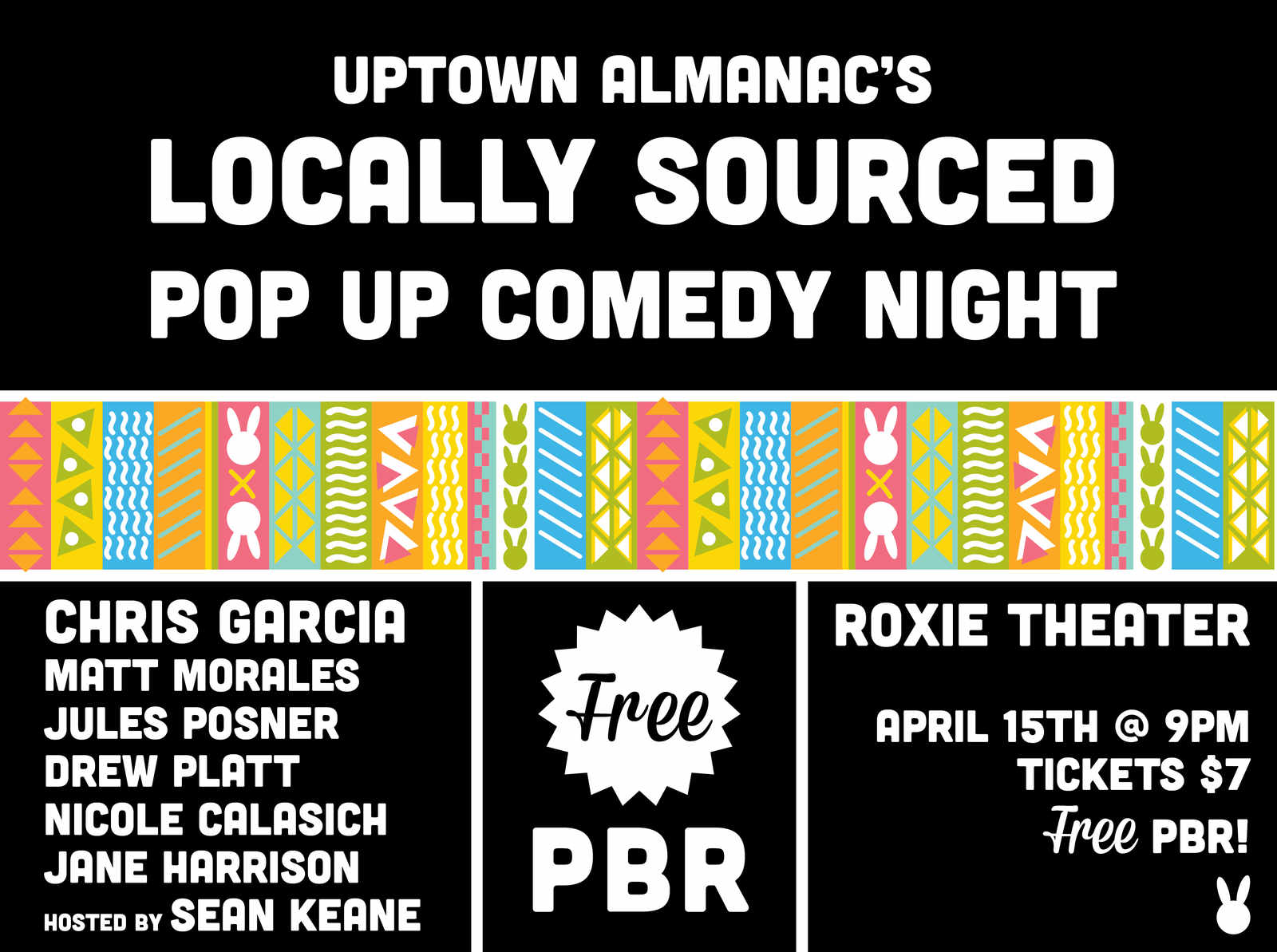 We've had such a blast doing our last few locally-sourced comedy pop-ups that we've got Pabst and the Roxie back together for a spring show!  So at 9pm Tuesday, April 15th, we're taking over the Roxie Theater to bring you seven of the finest Bay Area comics (and ample PBR for your enjoyment).  And this show's line-up is one of our best yet.
The always funny Chris Garcia (who was at our very first show in 2011) will be headlining.  Known locally for being a staple of The Business at The Dark Room and having a killer set on the Mission, Chris left us a few years ago to return to his native Los Angeles.  But he's been busy ripping it up in LA, being featured on This American Life and WTF with Marc Maron.
Joining Chris on stage will be:
And Sean Keane will be back to host!
Tickets are on sale now (and will be on sale at the door).  Just $7!  As always, your ticket gets heaps of free PBR.