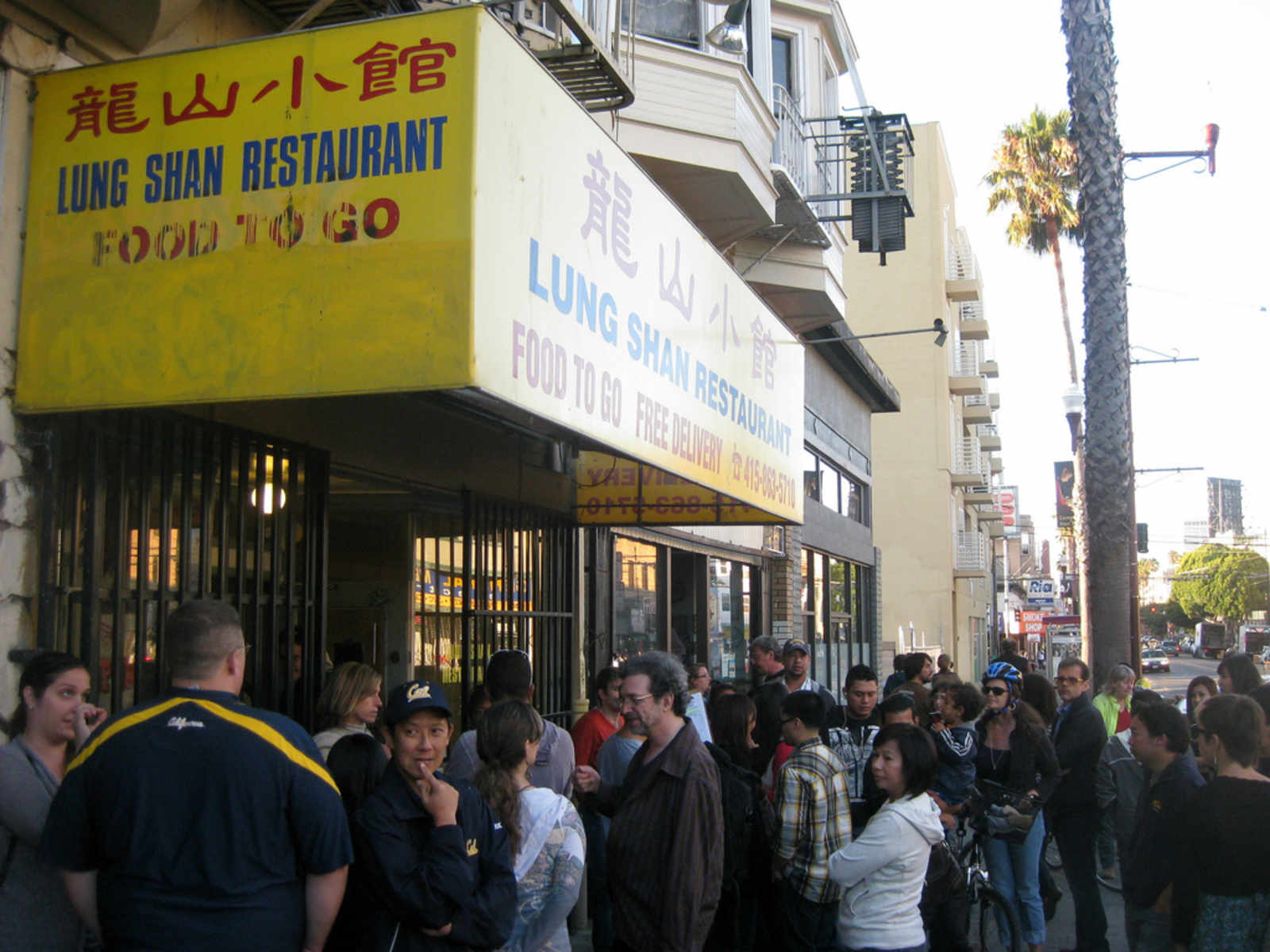 The rise-and-fall of Mission Chinese Food sure has been a fast one.  Opening in 2010, the neighborhood was quick to heap praise on the fledging restaurant that spiced up Chinese dive dishes.  And the food really was that good.
Deservedly, the Chronicle food critic Michael Bauer soon declared it to be "the poster child for alternative dining scenarios."  So it was no surprise that within two years of opening, MCF chef Danny Bowien was living the alt-list celeb life with Vice and Anthony Bourdain, and shoved off to New York to open two restaurants in the city's post-gritty neighborhoods.
But all the hype seems to have poisoned the very magic that the restaurant once had.  Even the formerly celebratory Bauer has fallen out of love. "I learned on a revisit this week that without [Bowien] in the kitchen," he wrote in last week's one-and-a-half star re-review, "the San Francisco Mission Chinese is simply a dive, without the charm his inventive and soulful food gave it."
It gets worse:
My all-time favorite dish - salt-cod fried rice ($12) with Chinese sausage and confit mackerel - shows how the cooking has devolved. On my recent visit it was as dry as sawdust, although there were glimmers of what I had loved in the interplay between land and sea.

Another favorite, ma po tofu ($12), which used to be thick with ground pork, seems to have been reformulated. It now has a greasy broth with too-large cubes of tofu and a one-dimensional heat that masked the earthy shiitake and aged chile sauce.
I'm not sure what "one-dimensional heat" means, but it sure does sound bad!  Bauer laments the "fading vision" and declares that the "surroundings are still rickety."  To him, Mission Chinese has become "nothing more than a greasy spoon."
And he's the not the only one.  The idiot hive mind over at Yelp frequently slaps the place with one, two, and three star reviews, using words like "overrated" and "let down" to describe the experience.
Of course, the restaurant is hardly at death's door—there are still lines out the door almost nightly.  But it sounds like waiting hours for questionably tolerable food at Mission Chinese has become quite the sucker's bet.
[Photo: Nicole Wong]