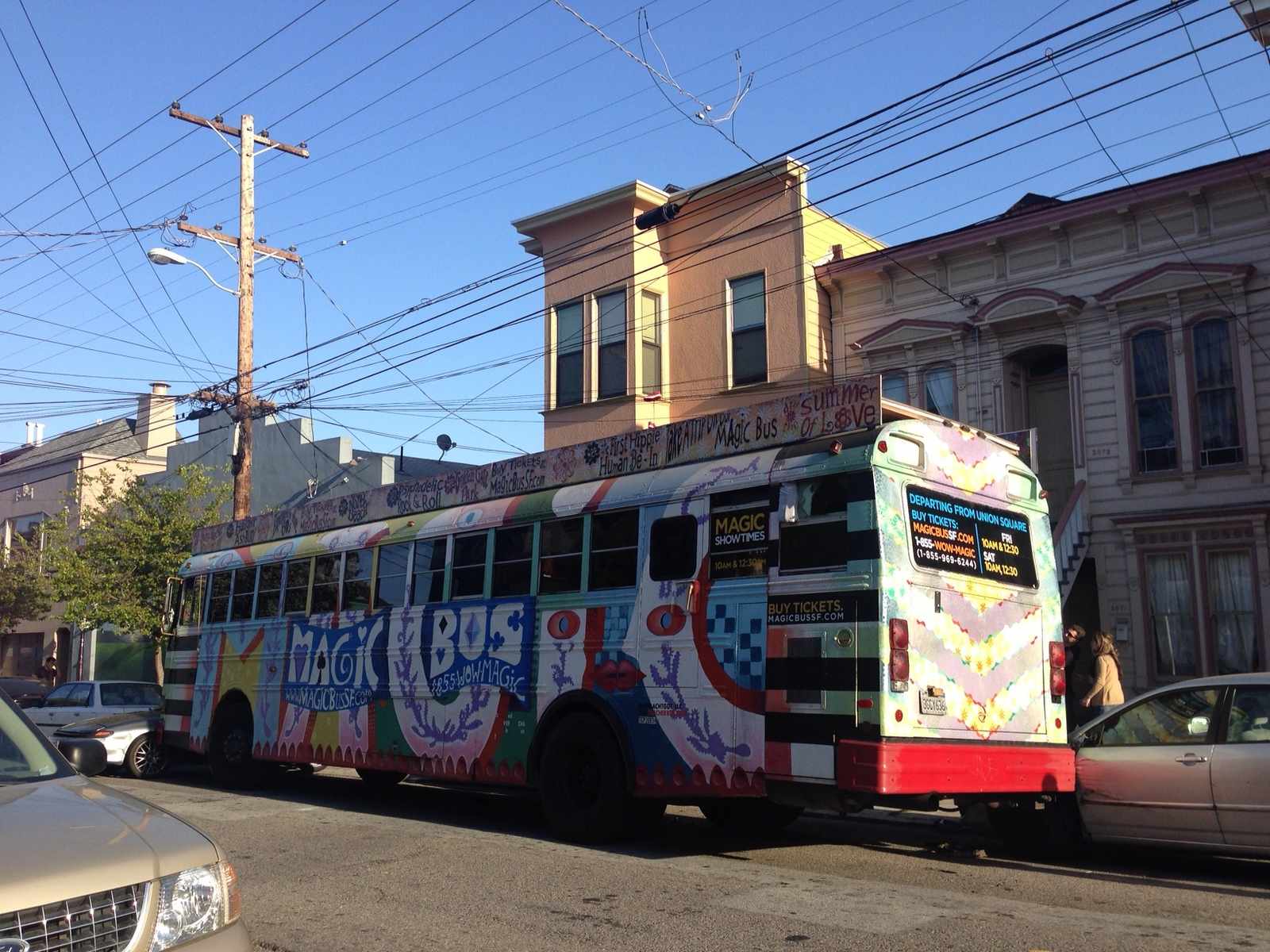 Proving that anyone ridiculous enough to relive Ken Kesey's journey shouldn't have a license, a tipster writes in about Friday's four car accident at 22nd and Harrison:
The "Magic Bus" plowed into a row of cars parked on the street. Driver of the bus (who was wearing a technicolor wizard hat) failed a sobriety test and got carted off in a squad car.
Happy Easter, everyone!