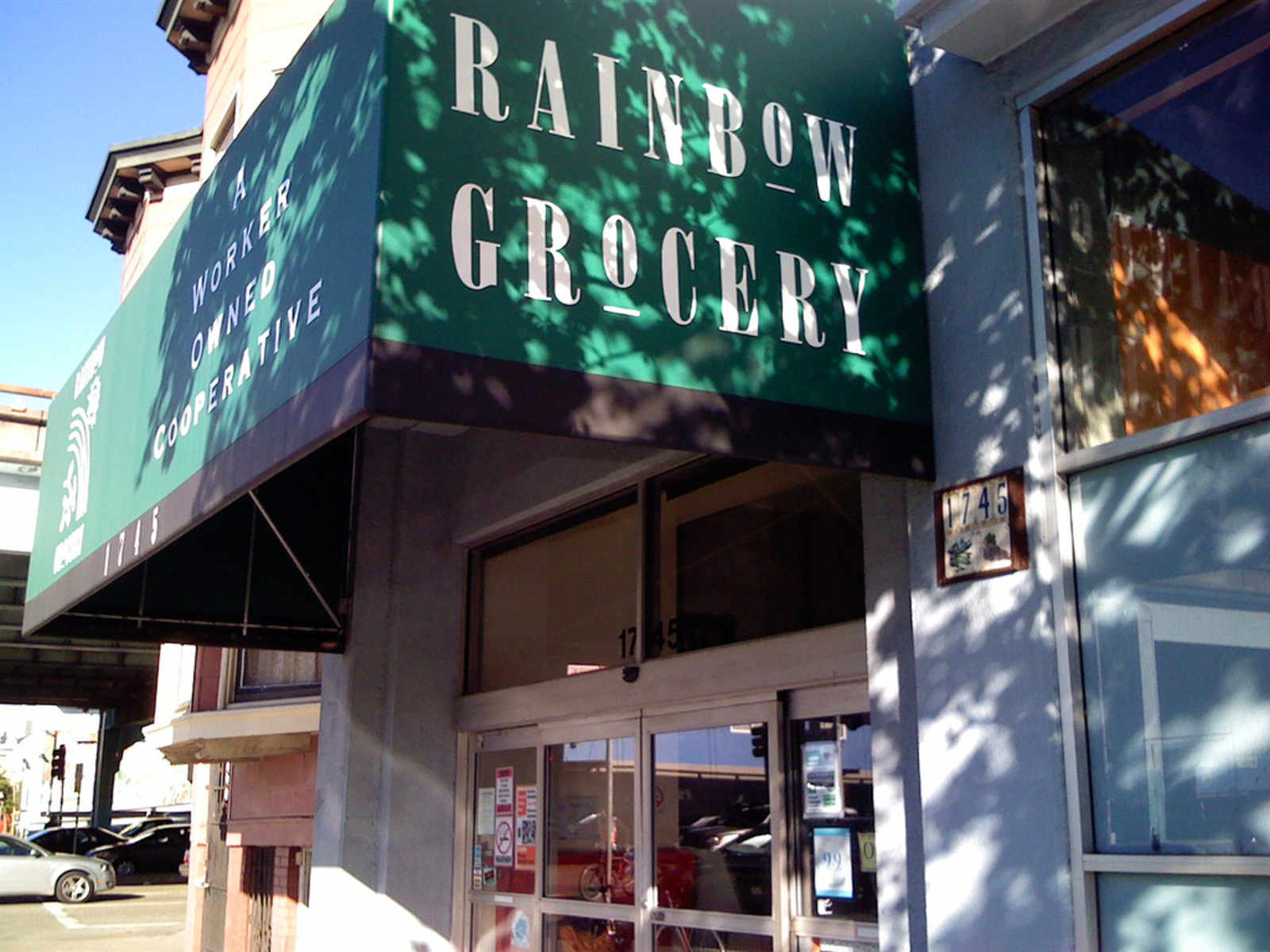 I love Rainbow Grocery because everytime I shop there, I can pretend I've been to Burning Man.  Also, the staff is wonderful and they have quite the cheese selection.
Alas, everyone's favorite worker-owned meat-free market has been feeling the pressure from Amazon Prime, Google Shopping Express, and all the other delivery startups that'll be partying with Jesus after the next investor rapture.  So Rainbow Grocery, never one to shy away from the whims of the consumer, has partnered with Instacart "beginning today" to ship bulk olives and confusing medicines right to your door!
"Though we're sure not every member of the crunchy co-op will be thrilled about their new techie bent," Eater SF points out.  Which is maybe true?  Pizza places have been delivering goods (pizza, soda, dime bags) for years without succumbing to the scourge of self-importance.  So whatever keeps the sample cheese platter stocked will be o-kay.
[Photo: Amit Gupta | Eater SF]