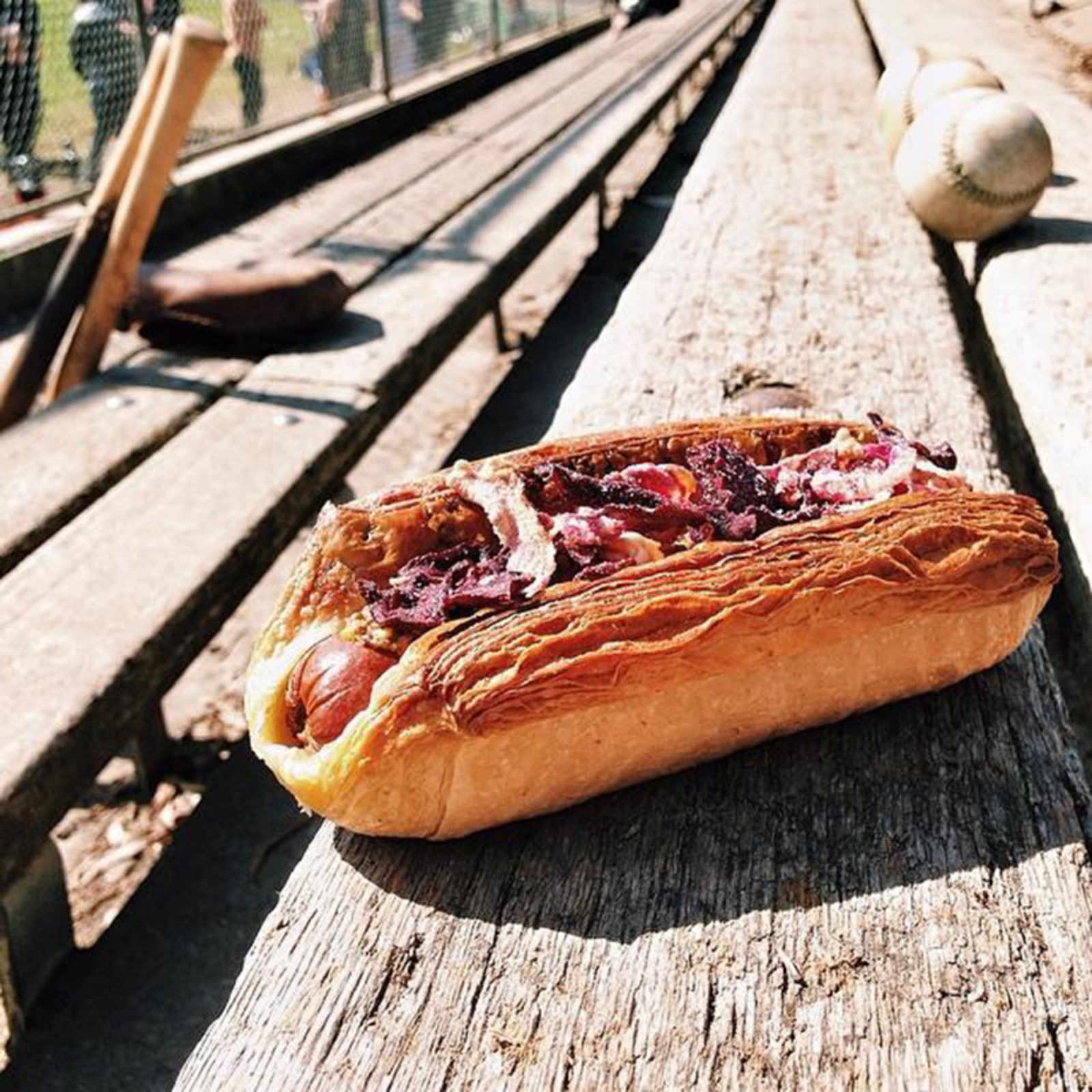 Hipster foodie sensibilities have already co-opted pickles, bacon, juice, mac 'n' cheese, ice cream, and cupcakes and made them fancy (I love fancy cupcakes), and now it seems the sights have been set on sexing up hot dogs.  That's right, these aren't your everyday Mission dogs: these are Haute Dogs:
The Haute Dog is an all-beef hot dog baked in a mustard-seed croissant, and then topped with whole grain mustard and housemade salt and vinegar beet chips. […]

"We decided to focus on our version of the hot dog, and have some fun with that. We started playing with different compound butters and different flavors for the croissant, though what we really liked was the texture — and that's where the chips came in," he says. In other words, it's basically like the adult version of putting chips in your sandwich.
Craftsman and Wolves' William Werner is responsible for the $6.50 luxdog, who tells the Chronicle the inspiration for meat parts stick innovation came from Japan, "A friend of mine brings in all this Japanese denim. Last time he was there, he texted me this picture of — I don't even know what – some meat product."
Japanese denim and unidentifiable meat? They're definitely onto something here.
But not everyone is sold.  The Bold Italic has already taken a shot at the haute dog, comparing it a sun-baked clam:
Still, is it just me, or does the Haute Dog look like something that spent way too much time out in the sun? Or, if you're pervy, does the bun not seem a little suggestive? Vaginal even?
That's the most unappetizing vagina I've ever seen.  I can't wait to see if they roll out a vegan version.