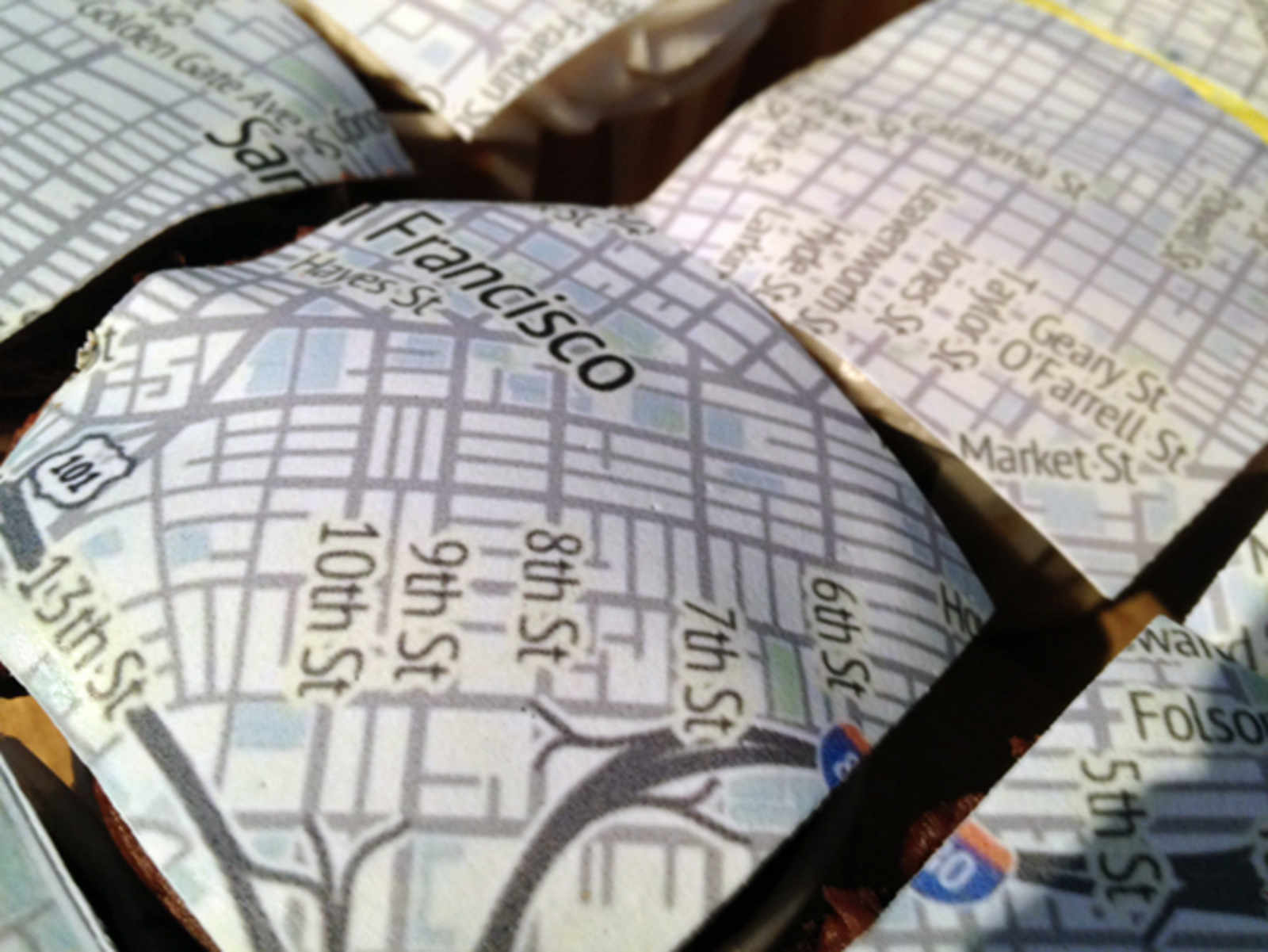 The cupcake cultural wave started when ripples from gumdrops falling on buttercream emanated from the boroughs of Manhattan and Brooklyn, crested next over the carb skepticism of Californians in Los Angeles and San Francisco, and from there reflected back inland to the very places where the Midwestern Nice tradition of creatively home-baked desserts they worked so hard to idealize originated.
A simple, inexpensive foodstuffs that offered a broad palette for expression, accessible materials and skills, high margins and fast, portable consumption; it's a delicious narrative of the glroious triumph or inevitable decline of American consumer capitalism, depending on how you feel about such things.  Which is not to discount that magical time when risk-taking adventurer-entrepreneurs conjured streetfood and storefront glamour from flour and sugar in transitioning neighborhoods, or an industry that offers opportunity to do business in a culture that can't afford to dismiss the feminine.  We do all deserve a fabulous break from time to time, and these Easter cupcakes from Mission Minis are fucking adorable.
The swells of confectionary have probably already met in Bloomington and Lawrence by now, so San Francisco can count on pilgrimmages of acolytes to the sweet sources of inspiration for some time even as our own interest ebbs and the returning flood tide is attenuated by distance.  Visitors might never be able to afford a place in the Marina or Cow Hollow, but like Mrs. 'Arris Goes to Paris, they can partake in the Cupcake Tour of San Francisco. A relatively affordable luxury at $50, it's a great chance to meet like-minded hyperglycemics while studying the trends and rituals of our petit bourgeoisie up close for cultural souvenirs to carry home as stories and style tips.
So bonjour et bon voyage, cupcakenauts! And please remember to tip your tour guides.
[Photo: Cups and Cakes Bakery]