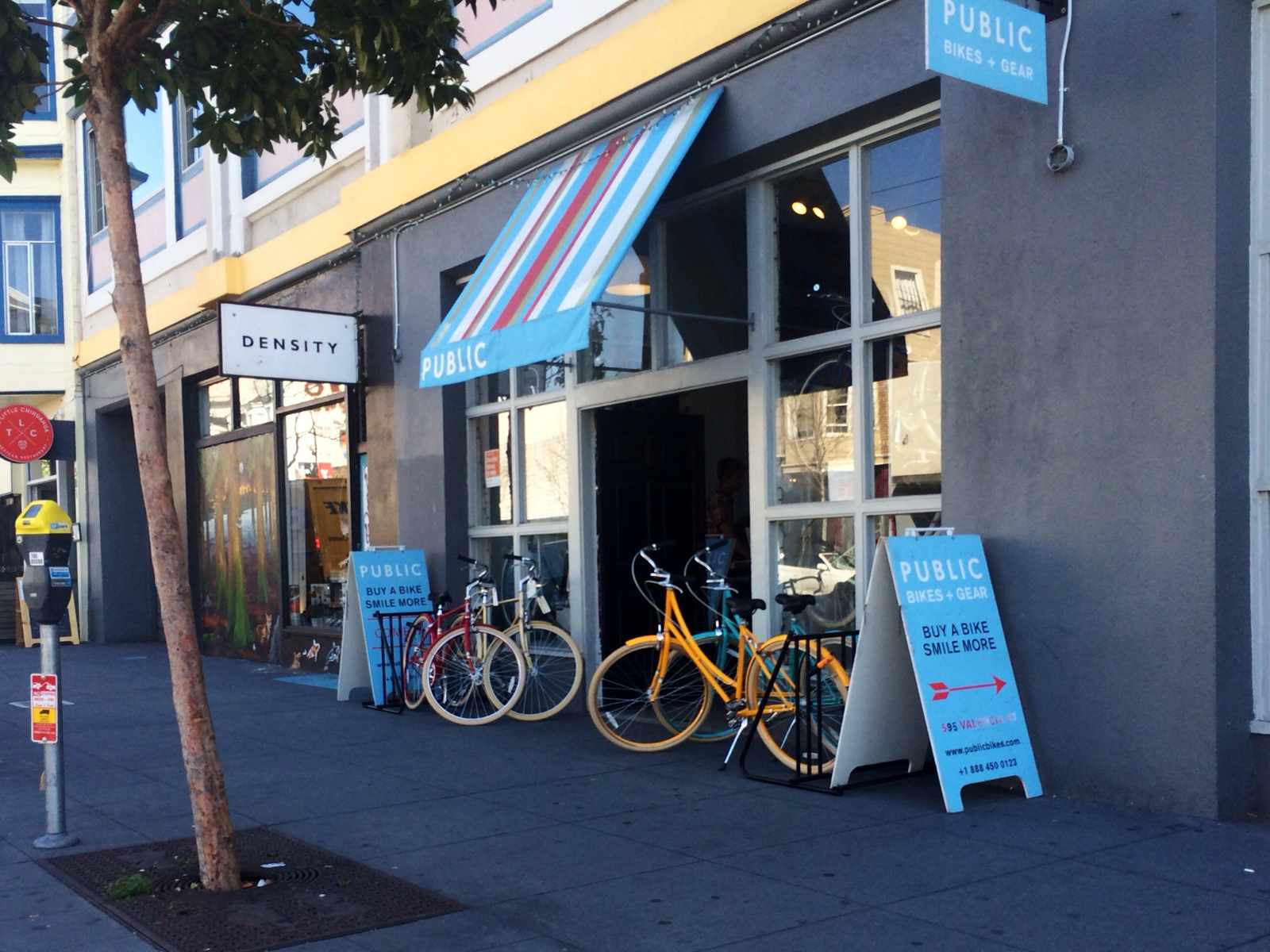 Public Bikes are two wheels of pastel twee, but they sure are popular.  In the four years since the company opened their first warehouse on Harrison Street, we've seen their lumbering clunkers all over town—in fact, the company claims that 35% of their bikes are sold in the Bay Area alone.
Thanks to their popularity, the company opened a second shop at 17th and Valencia two years ago just as they closed their Mission warehouse.  But now their Valencia shop is closing too, as the company looks to grow into a larger shop in Hayes Valley.  Their spokesman shares the news:
We are opening a new location at 549 Hayes Street and plan to close our Valencia location in the near future. We don't have any definitive date but likely there will be a period of time when both locations will be open until we establish ourselves in Hayes Valley. We also plan to close our South Park location. We love the Mission neighborhood, but we're moving to Hayes to have a bigger space of our own centrally located in the city. We're currently promoting a big Moving Sale with special in-store only deals to clear out last year's bike inventory in our Valencia and South Park locations.
So Valencia's loss is your opportunity to save!  Or something.  Either way, the Mission will continue to be well served by its gazillion (plus or minus) other bike shops.
[h/t Hoodline]