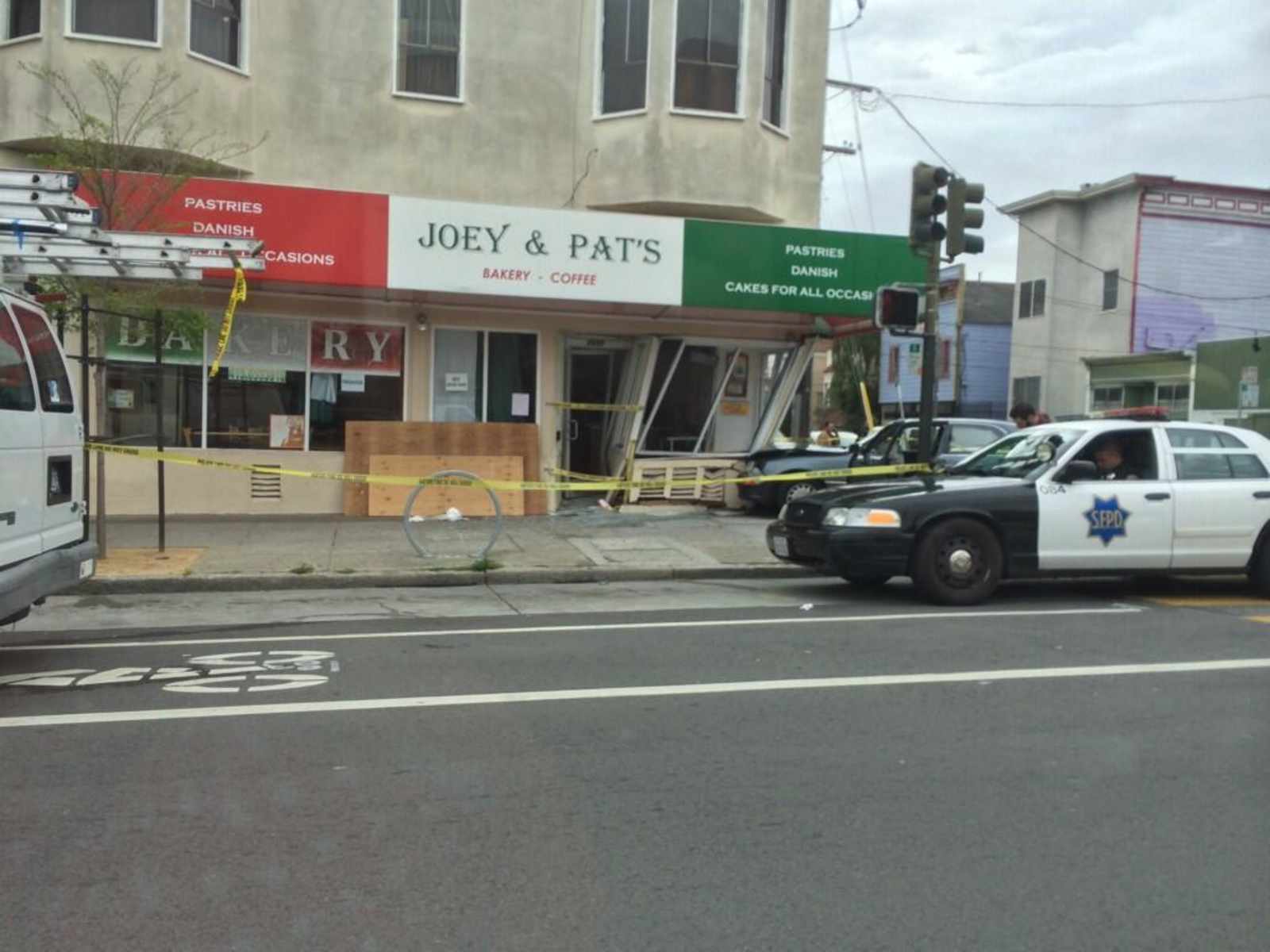 Or drive-in.  Either way, the front facade of the underused Italian bakery was smashed up by a Lexus late last night.  Via the Chronicle:
In San Francisco, a Lexus with two women inside crashed into Joey and Pat's Italian Bakery and Cafe at the corner of 21st and Folsom streets in the Mission District about 2:30 a.m. The women fled on foot.
And let's hope they reopen soon. While not a sexy business by Mission foodie standards, we're told their scones and coffee are pretty damn good.
UPDATE: This story just got a whole lot worse: "All of the tenants will have to move out," an insurance agent told Mission Local.  The damage was so severe that the abandoned car had to be left in the building as emergency support beams were erected, as "removing the car prematurely could cause severe damage."
UPDATE II: Police are saying that there's a possibility the driver hit-and-ran her way right to SF General.  According to Bay City News, "police are looking into the possibility that a woman hospitalized this morning is connected [to the crash]."
[Photo: Rhiannon Charisse]