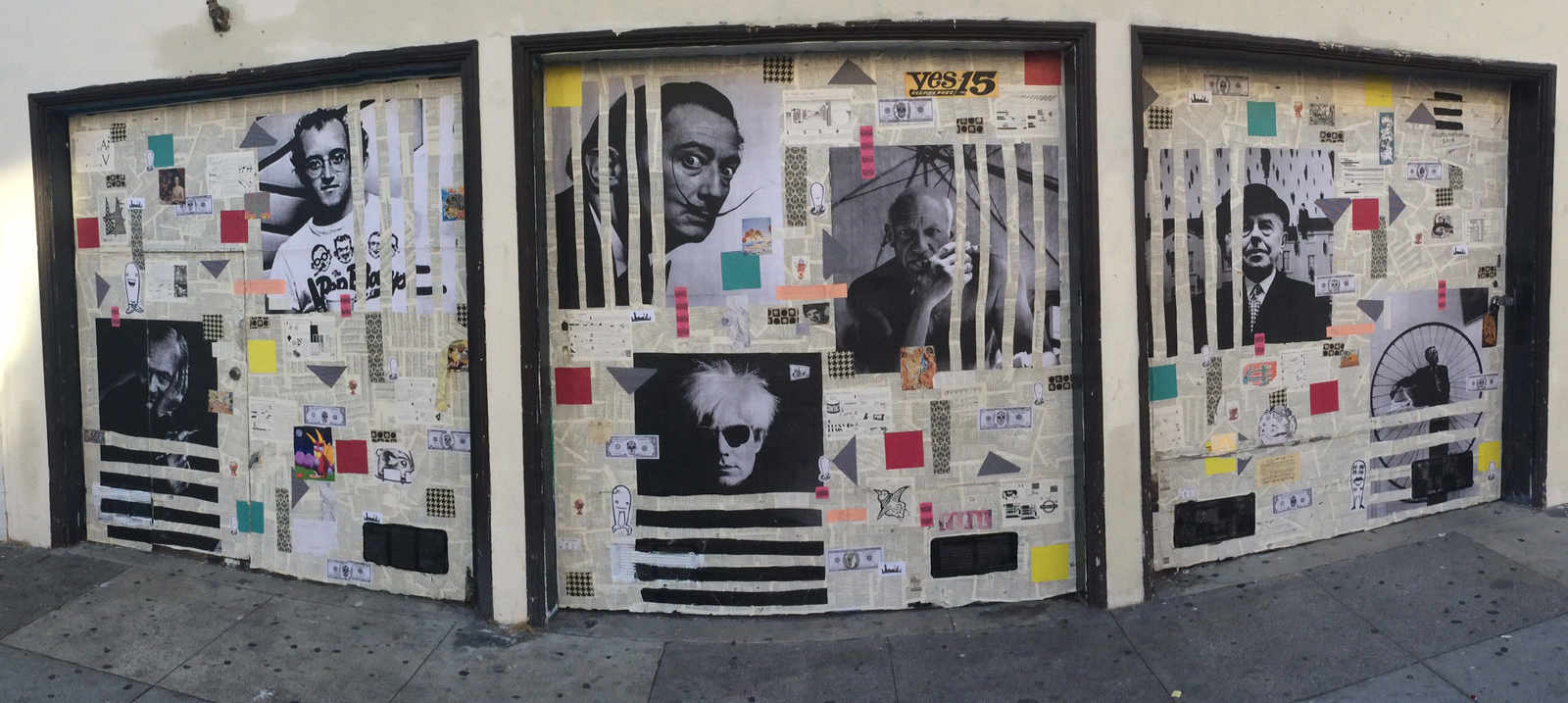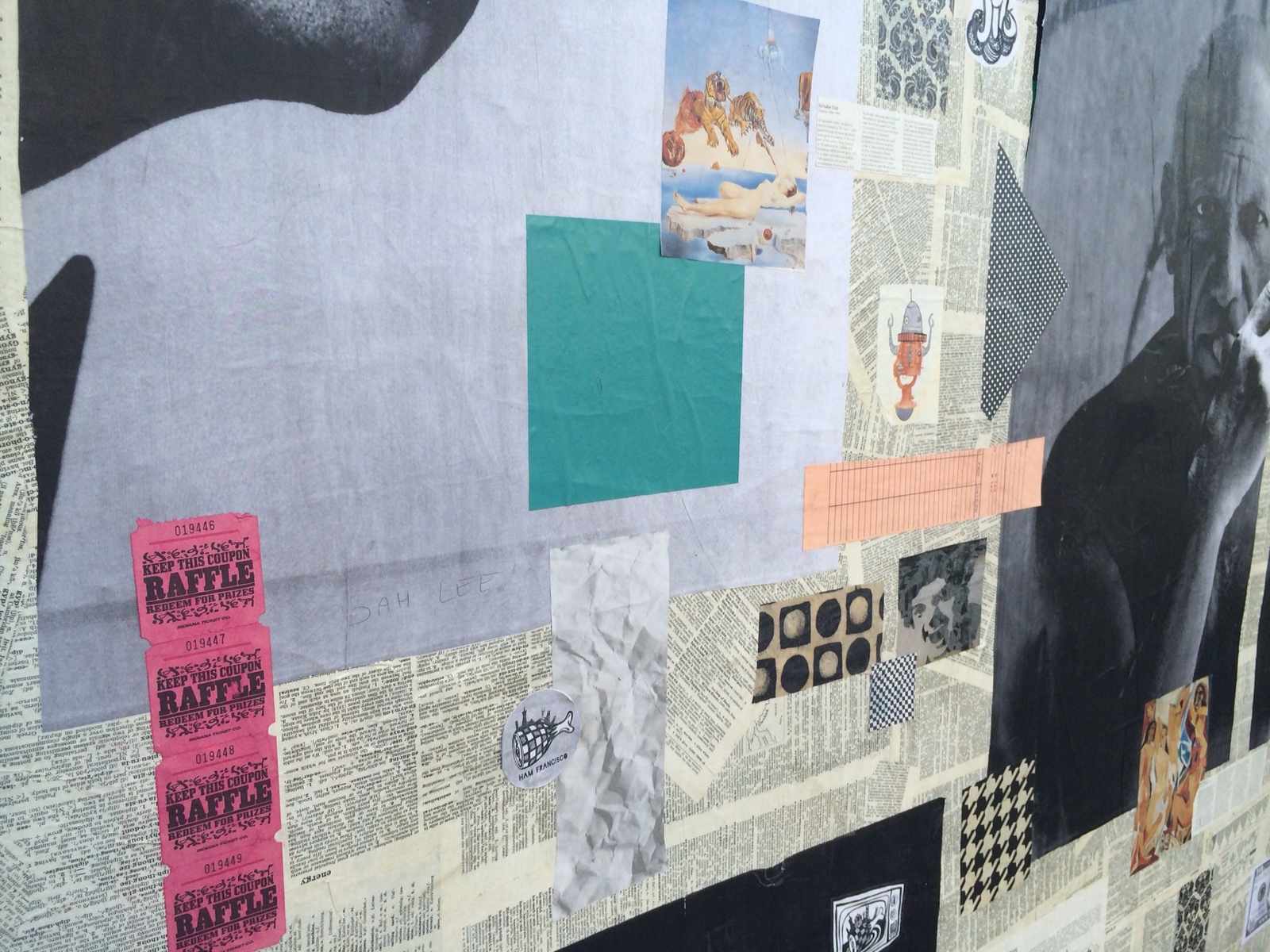 In late January, the mural space on 24th and Bartlett, behind Campfire Gallery, got a fresh upgrade from Elliott C Nathan.  This time, the garage doors are a collage of portraits of artists and mixed with works from Nathan, swatches of color, and other clippings, laid on top of torn pages.
Nathan tells us a bit more about the piece:
My intention with this ever-changing mural space was to commemorate some artists who have influenced the manner or style in which I create, as well as those important to SF and Mission culture. My original plan for this rendition was to paste up these artists along with a collage of the dictionary, pages from books describing how to create art, and random drawings, and characters I've created. The portraits are cut from altering sides and spread atop these different aspects of art and language to suggest the blending of the creators, art methodologies, and things created.
He recently released a timelapse of the mural's creation (embedded below), and you catch his next show opening Saturday night at 8pm at Hayes Valley's Oxenrose.