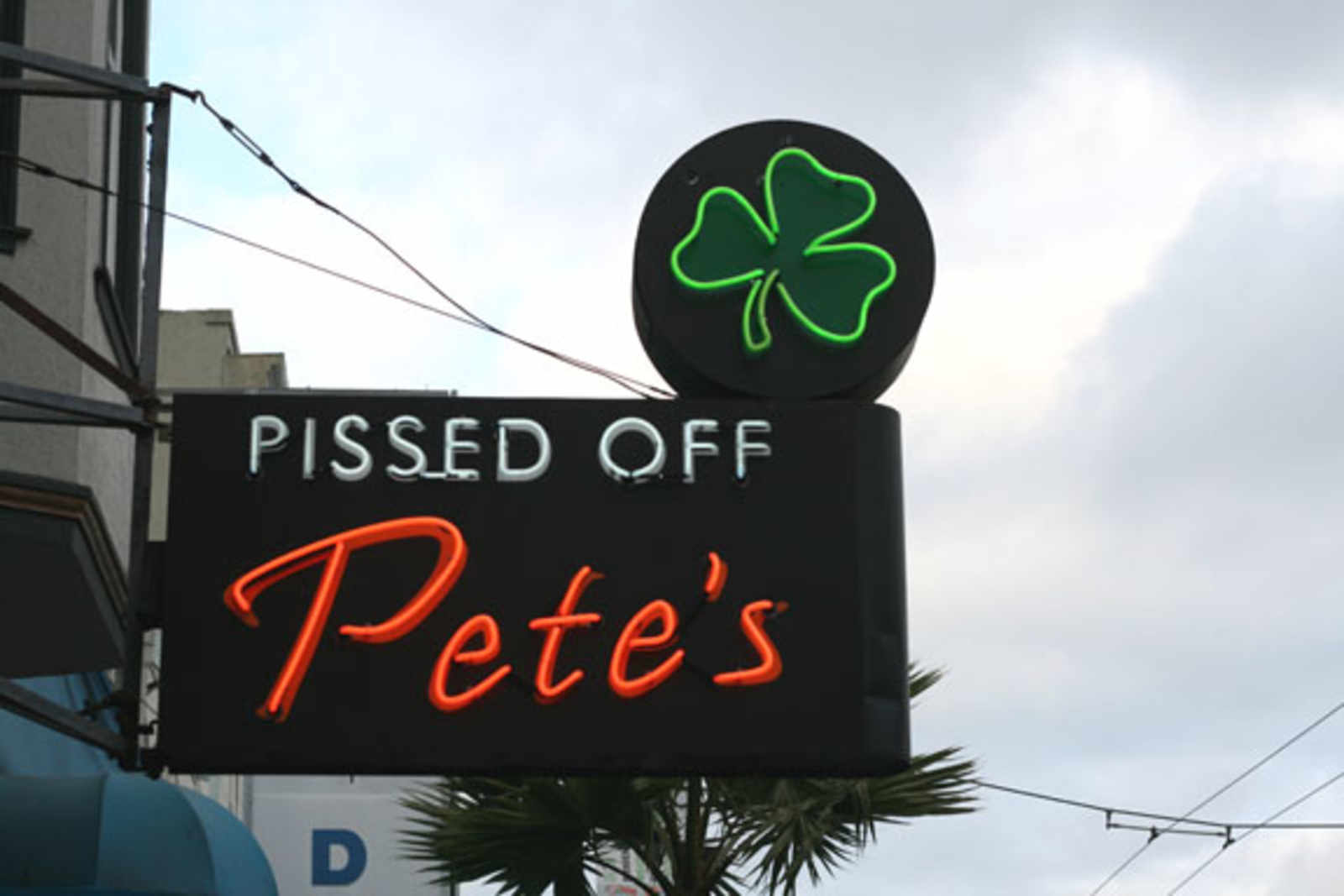 If you ever ride the bus down Mission and up-n-over Bernal, you get to this alternate universe known as Excelsior.  It looks, feels, and smells much like Mission Street in Mission proper, but without all the people debating where to eat oysters and white buses prowling about.
But it's just that lack of shuttles that has Excelsior businesses miffed.
"It just sort of hopped right over us," Pete Whitcomb of Pissed Off Pete's bemoaned of the tech boom to the Chronicle. "We're the Siberia of San Francisco. People think we're Daly City."
And that has left the neighborhood struggling.  8% of the neighborhood's retail spaces sit vacant, real estate prices are suppressed, and the unemployment is three points higher than the city's overall rate.
The situation to the south is so grim, the neighborhood is having to promote itself on the back of Oakland:
Less than 3 miles away in the heart of the Mission District, new condos sell for $2 million. In the Excelsior, the average home price is $580,000, or 32 percent lower than the San Francisco average, according to Trulia.com. Excelsior boosters have even launched a campaign to lure new blood with the slogan: "Alternatives to Oakland."
Now the neighborhood finds itself warming up to corporate chains like Starbucks in an effort to become "more like 24th Street."
It's natural, of course—businesses rarely protest a more affluent clientele.  But it seems bizarre given everything else that's happening in town.  As Pissed Off Pete's enthusiast and local stand-up Jeff Cleary tells us over email, "It is a different world down there.  Everyone in the Mission is annoyed with the techies and down there, they're wondering why they haven't showed up.  That's like a Chicago being jealous of NYC because of 9/11.  'Doesn't anyone want to bomb us?'"
[SFGate]