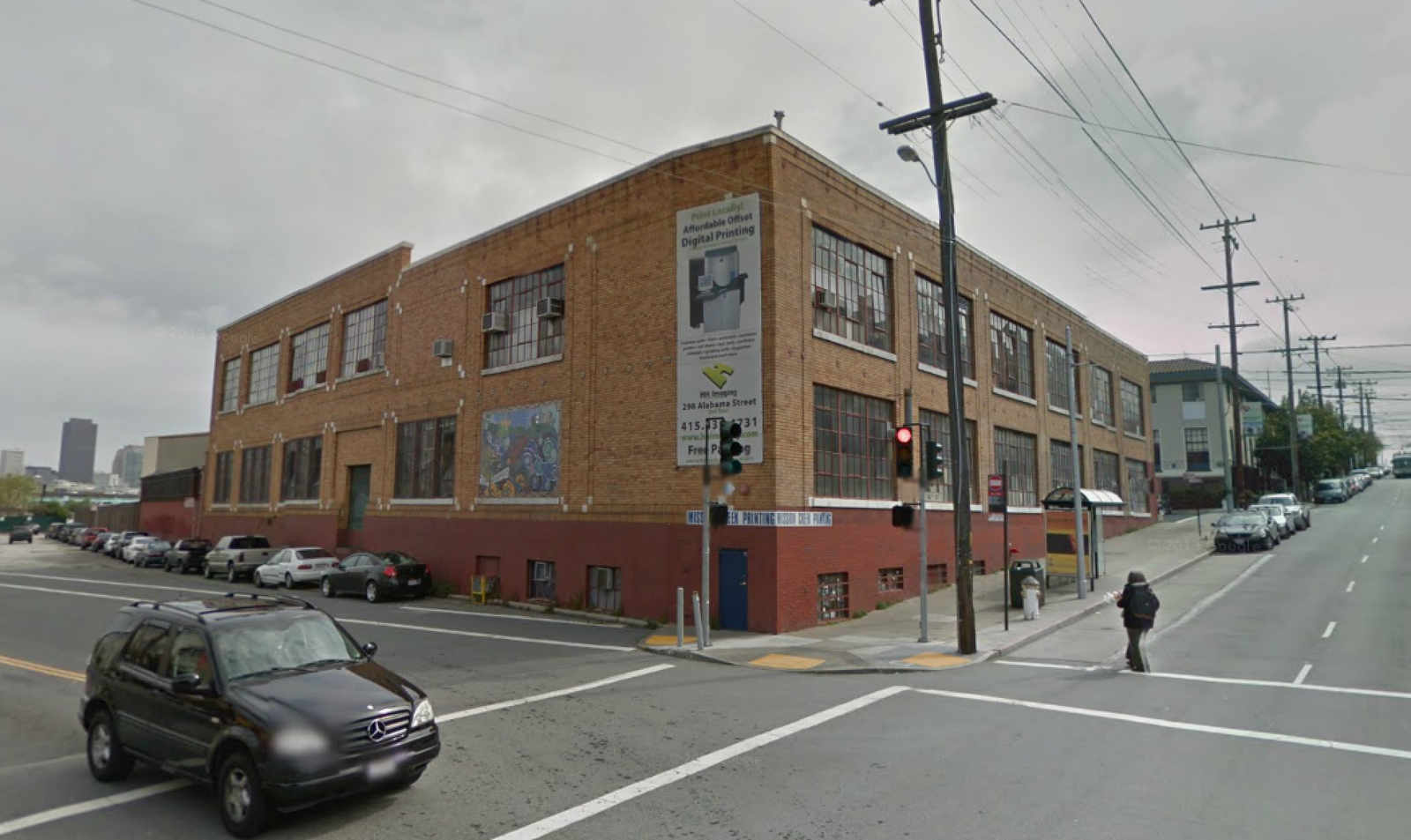 The internet has been ablaze with grievances over the news that Google is opening a 200-person office at 16th and Harrison (or, as one tipster pointed out, "look on the bright side, they'll be right next to Dear Mom").  The new building was reportedly purchased as "something cool" for Google's new acquisitions, prompting SFist to declare "The Mission is over."
But fortunately for the Mission's alt relevance, SocketSite has confirmed that "Google has not signed a lease nor purchased the building."
In fact, the building at 298 Alabama is currently undergoing renovations with plans to subdivide the space for multiple tenants. And while numerous parties have expressed interest, not a single lease has been signed nor negotiated, not by Google nor by any of their acquisitions.
However, does any of this really matter? While having The Face of Everything Wrong With Silicon Valley out of the neighborhood ostensibly seems like a good thing, it doesn't change the fact tech firms are creeping beyond SOMA.  HTC was found to be expanding onto York St. two weeks ago, a sales CRM startup moved into the space that Million Fishes Arts Collective was evicted from last fall, and well-funded startups move into warehouse spaces all the time.
If people are concerned about the corporate homogenization of the Mission, they have to realize Google is just riding a trend.