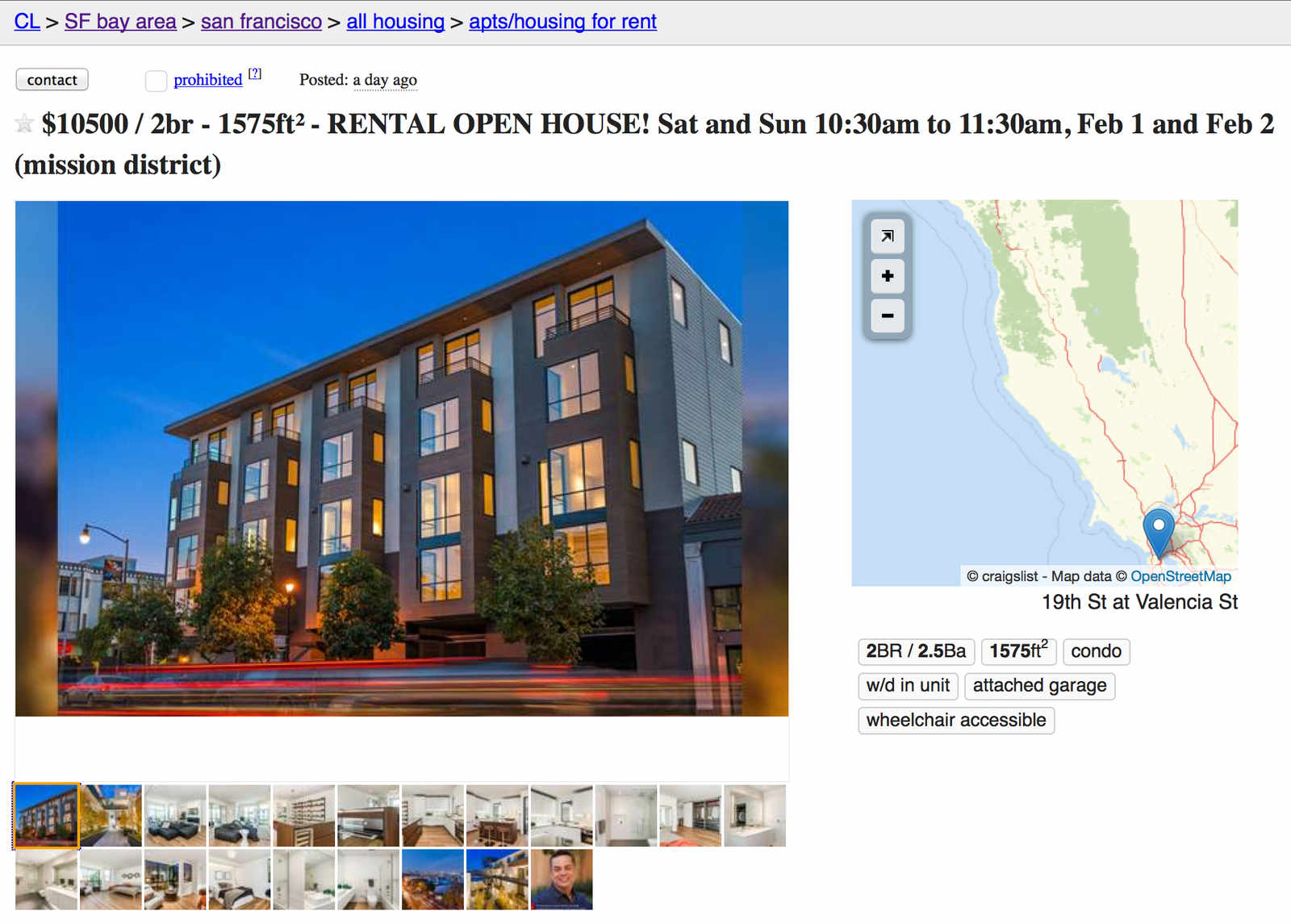 "With the hottest micoclimate in San Francisco," reads the latest vomit-inspiring apartment listing, "[the] Mission is caliente and this brand new boutique building at 19th + Valencia has only 3 rare rentals in the mix of 17 condominiums that were sold out for over $2.0 million per unit."
That's right, chicos and chicas! Slap on your your favorite sombrero and shake your maracas over to 19th and Valencia, because the Mission is caliente.
Mild offensiveness aside, this listing transcends the bounds of absurdity and enters the realm of piggish extravagance.  Posted by Mark Venegas, a "Corporate Relocation Specialist for Employees Moving to San Francisco" for SF Dream Rental and Sales, the 1575 square foot apartments are listed for a modest $10,500 for a single month.  Those dollars buy you a lot: "billowing views," "Italian-designed interiors," close access to Tacolicious, and an optional "full concierge" package.  Plus, we're told by a neighbor that the building boasts private security guards to protect tenants from the local rabble.
But who could even afford such a thing?  We imagine that the average Joe Shuttlebus the realtor targets could never find a way to afford $126,000 in yearly rent.
We emailed Venegas over the weekend to get the story on this prized pad, and who owns these units and expects such a lavish monthly return.  We're yet to hear back.
Below, the original listing, which has been flagged off Craigslist: