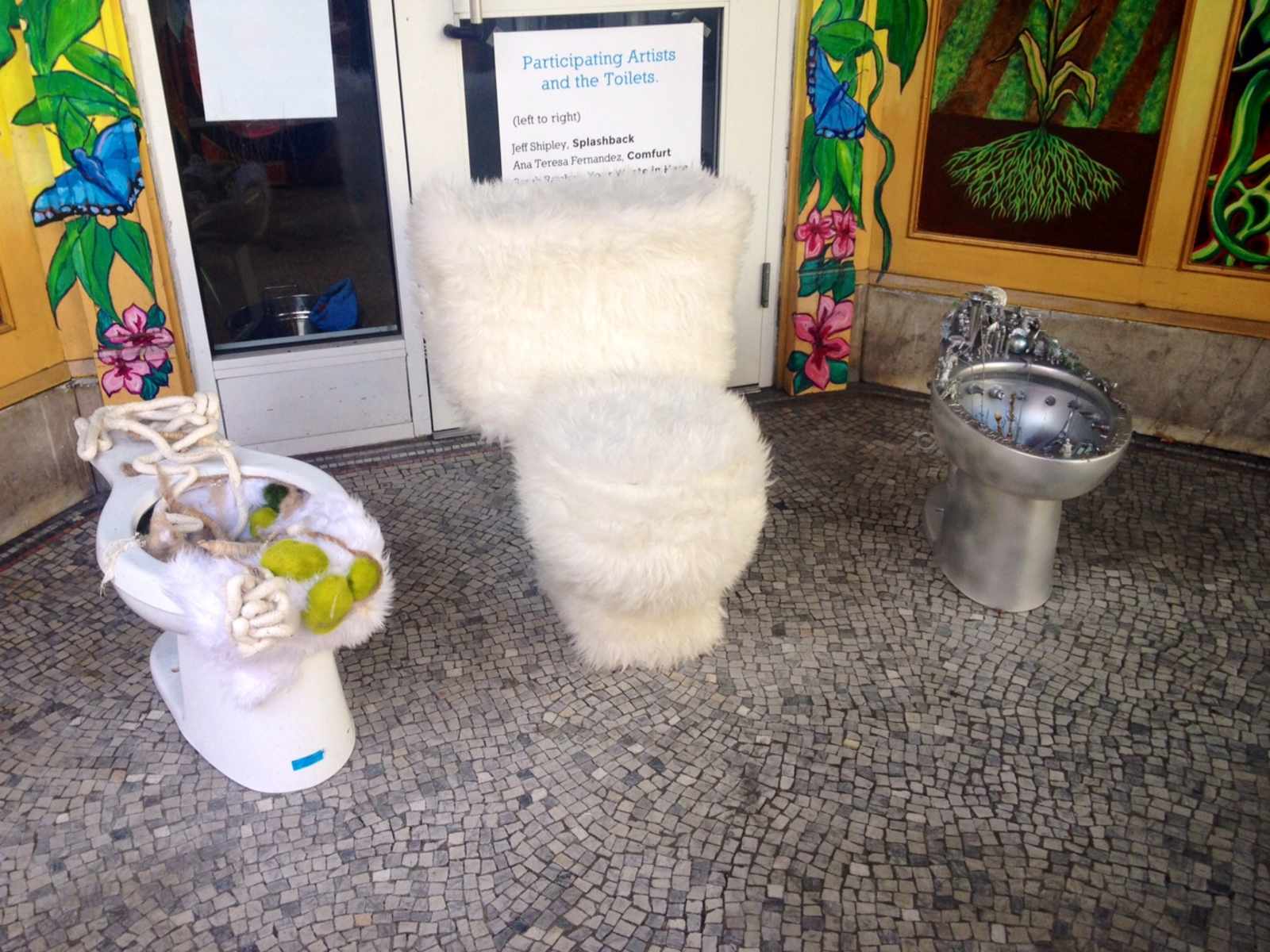 The Women's Building recently unveiled a new exhibit of highfaluting shit buckets.  Perched on their front steps, the unusable works of art are supporting LavaMae, a local non-profit that aims to provide showers for the homeless.
Let's take a closer look: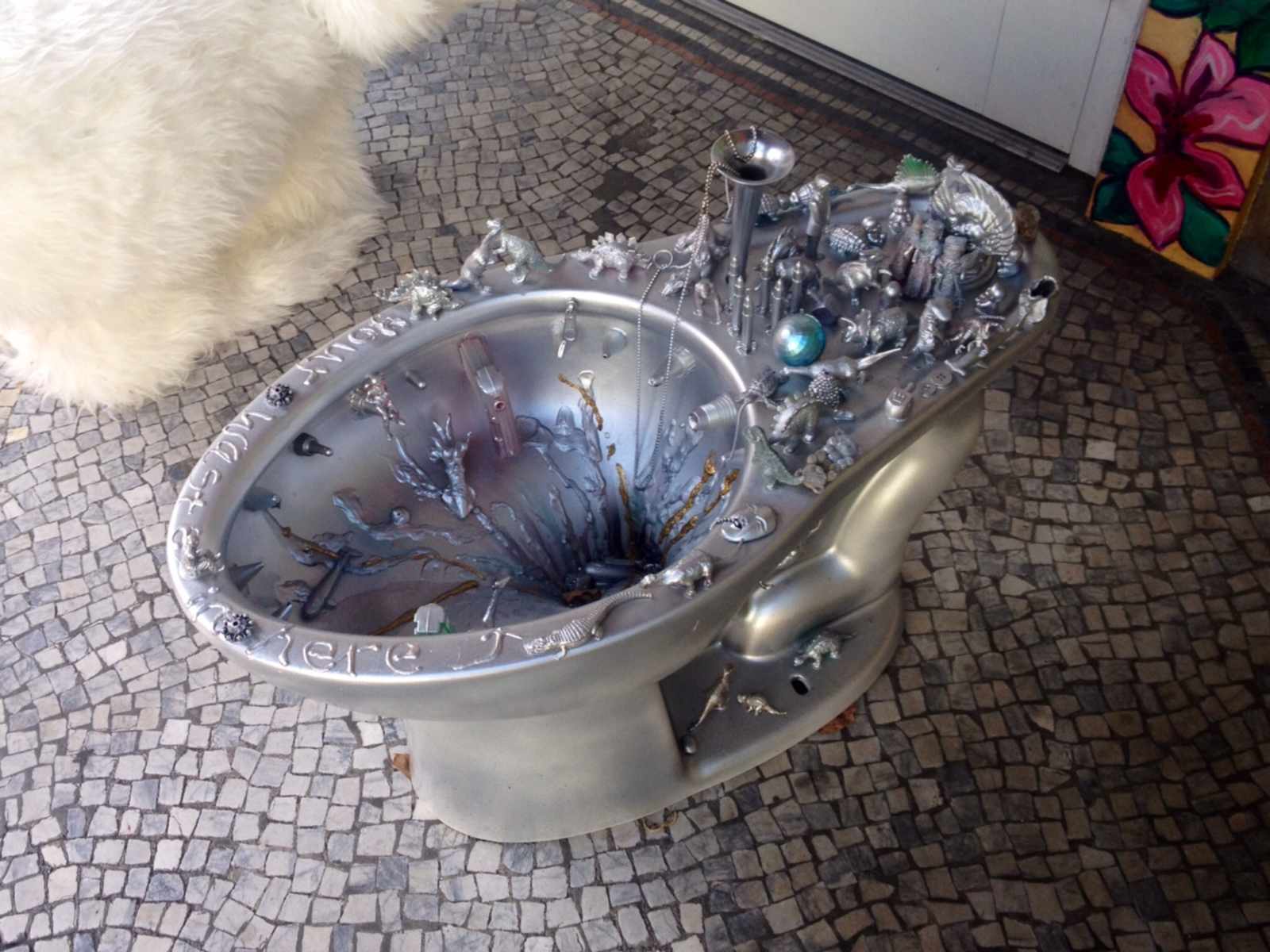 By far the best of the three, this toilet features a litany of dinosaur figurines, a bicycle horn, and other objects that'd probably be uncomfortable to sit on.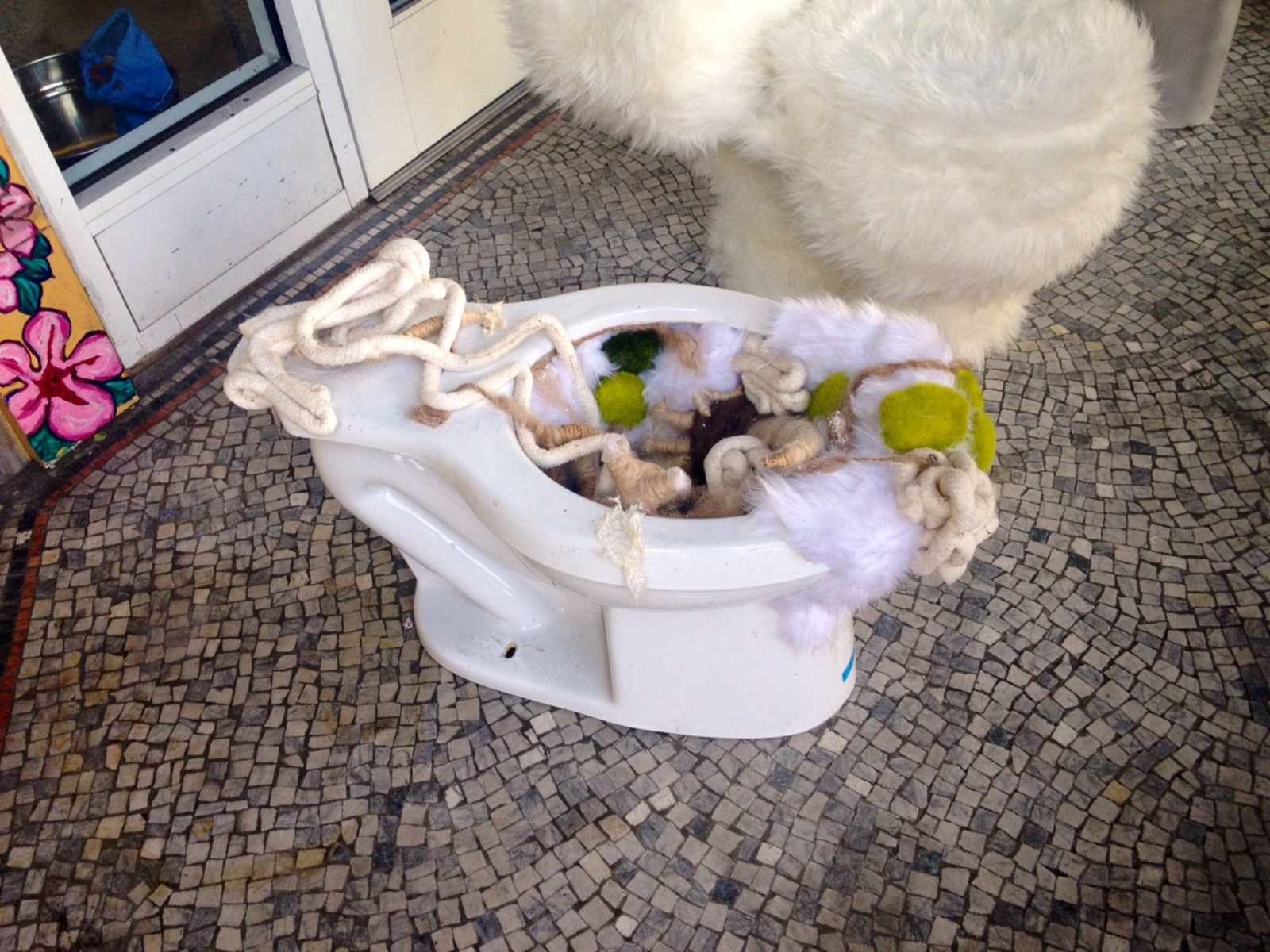 This is just a toilet filled with crap.
Anyway, drop by the exhibit yourself at 18th and Lapidge.