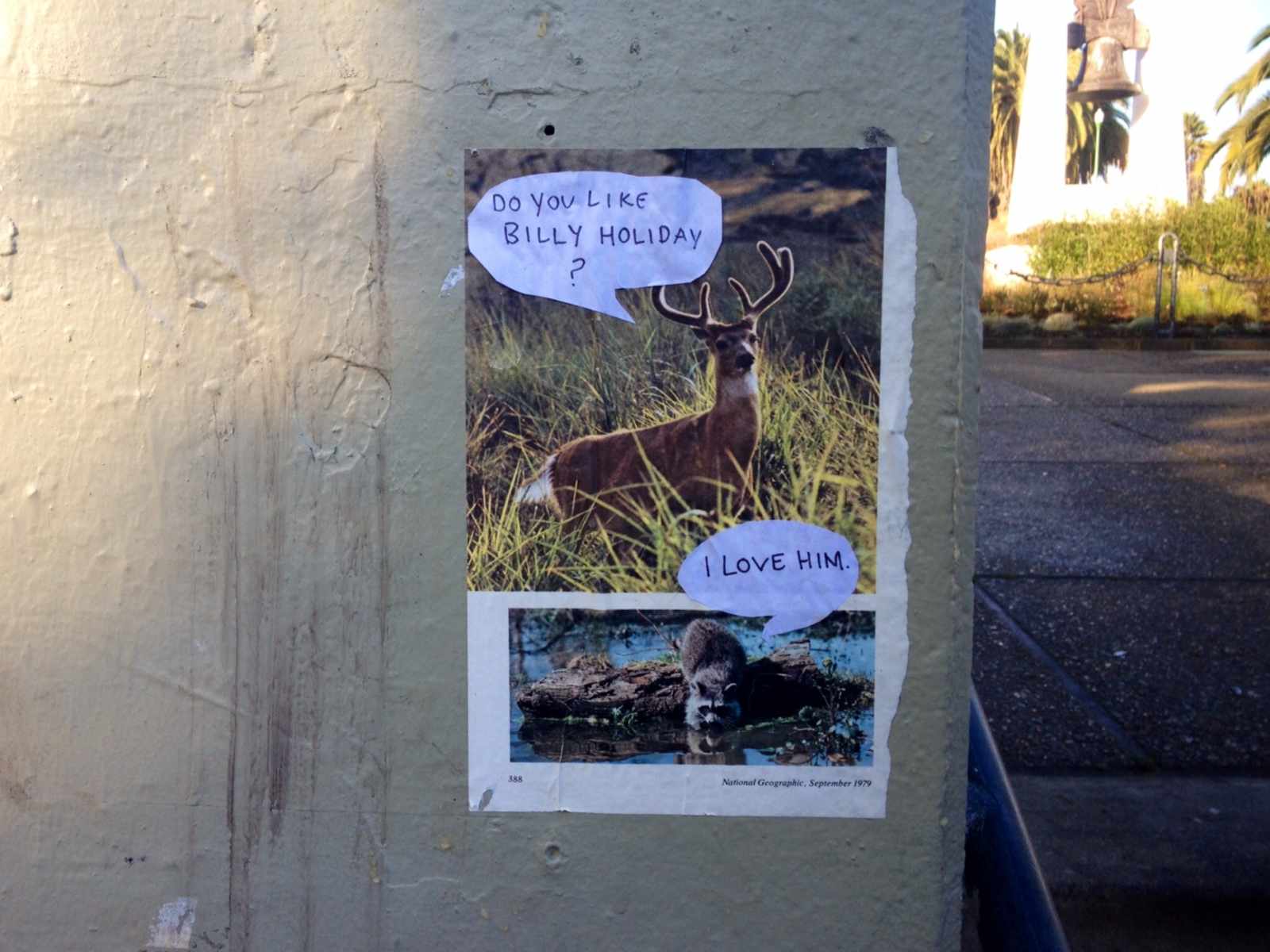 It's been ages since I've thought of Clueless, but fortunately for my wistful memories of lurid teen comedies, some artist recreated choice scenes using pages of 1970s National Geographics on the gates of Dolores Park.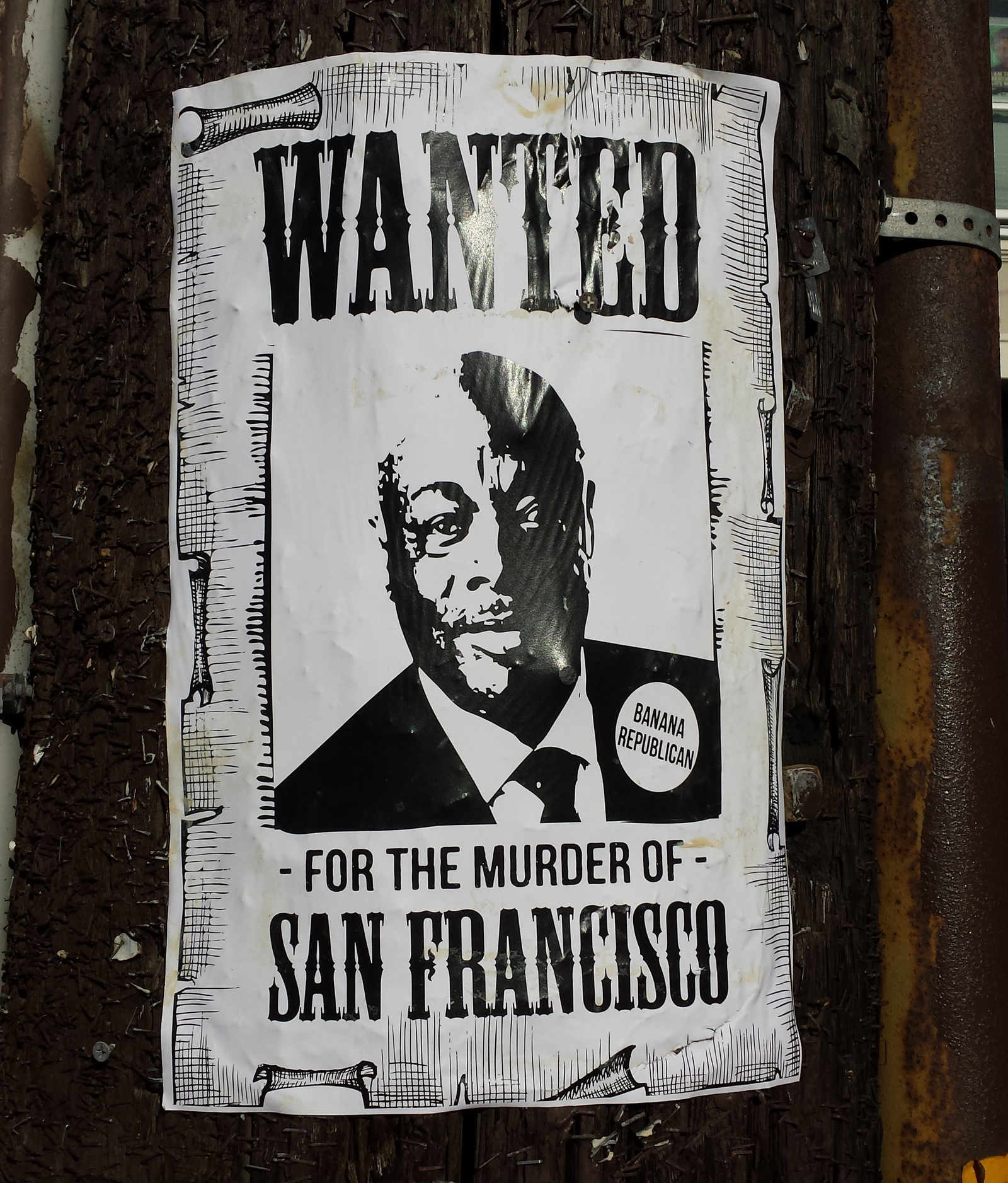 Speaking of the '90s, one self-appointed sheriff pasted these wanted posters up and down the Mission, demanding the head of Willie "Da Bridge" Brown for rubbing out San Francisco.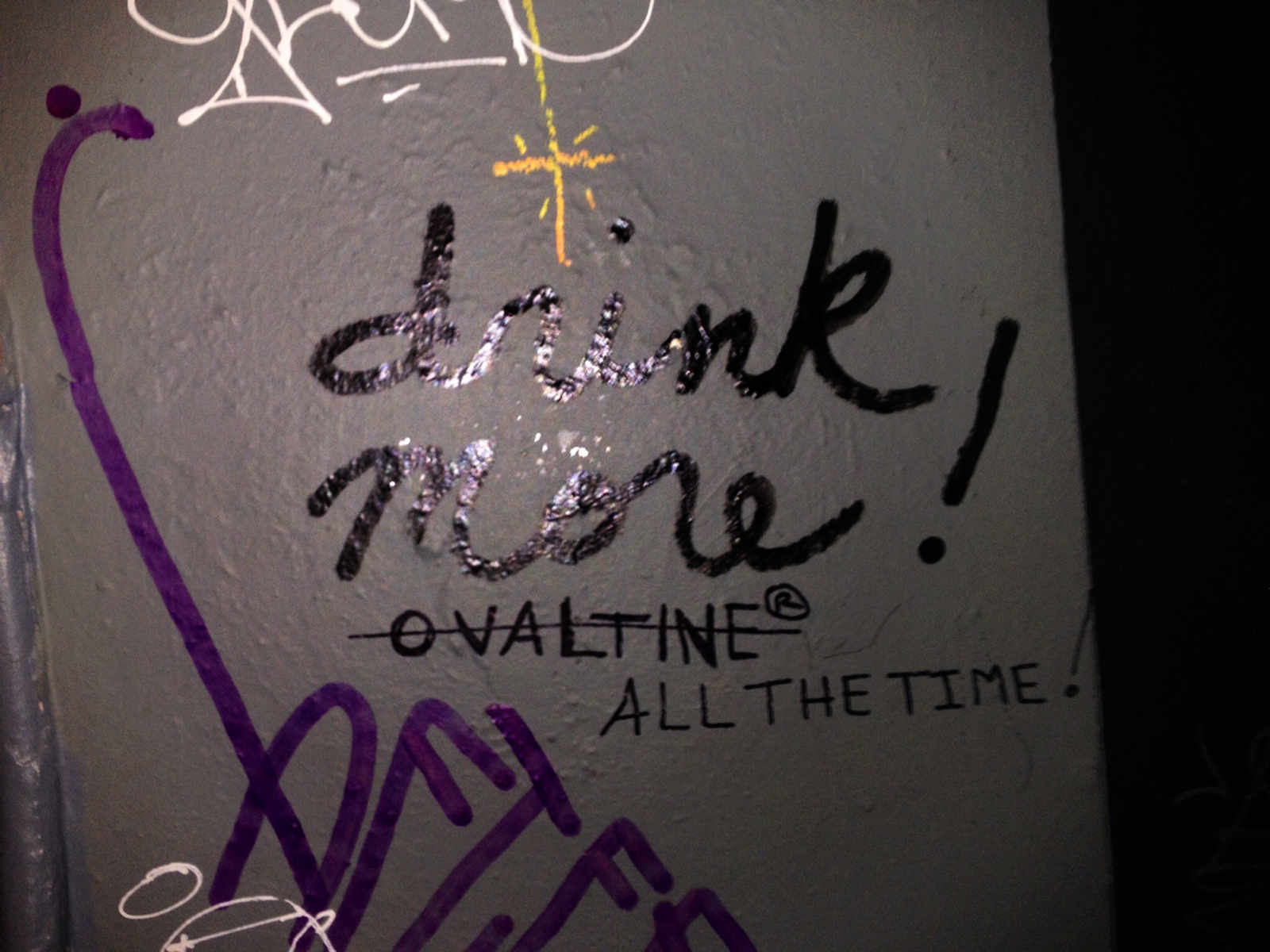 I also recently learned that The Sycamore's bathroom wall is one of the strangest reads around.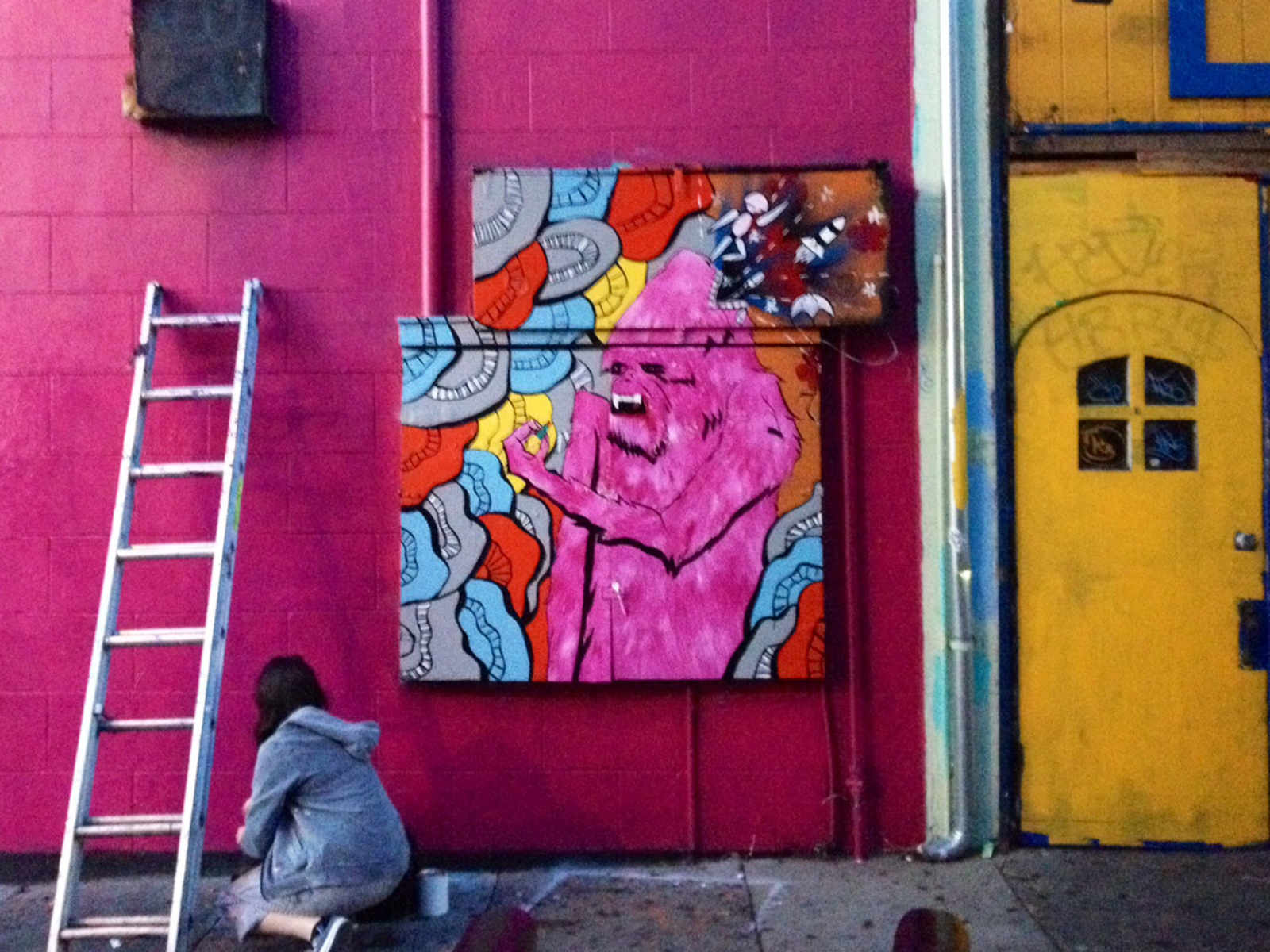 Outside Beauty Bar Sunday evening, an artist finished up a great new piece (my photo: not so great) of a skinny sasquatch puking up people and rocket ships from the back of his head. (Presumably, an homage to the bar's late-night customers.)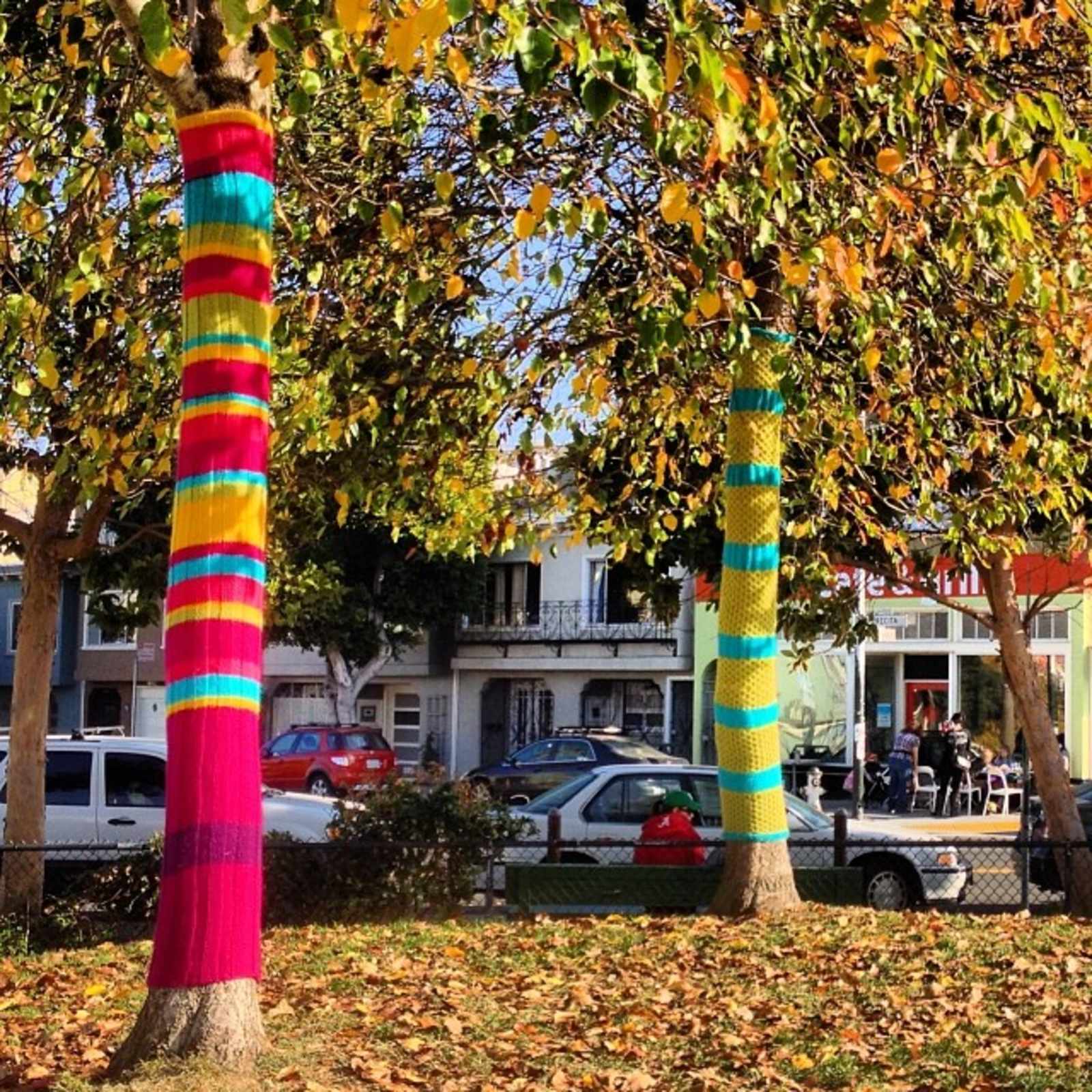 Finally, via Bernalwood, yarn bombing still appears to be a thing.