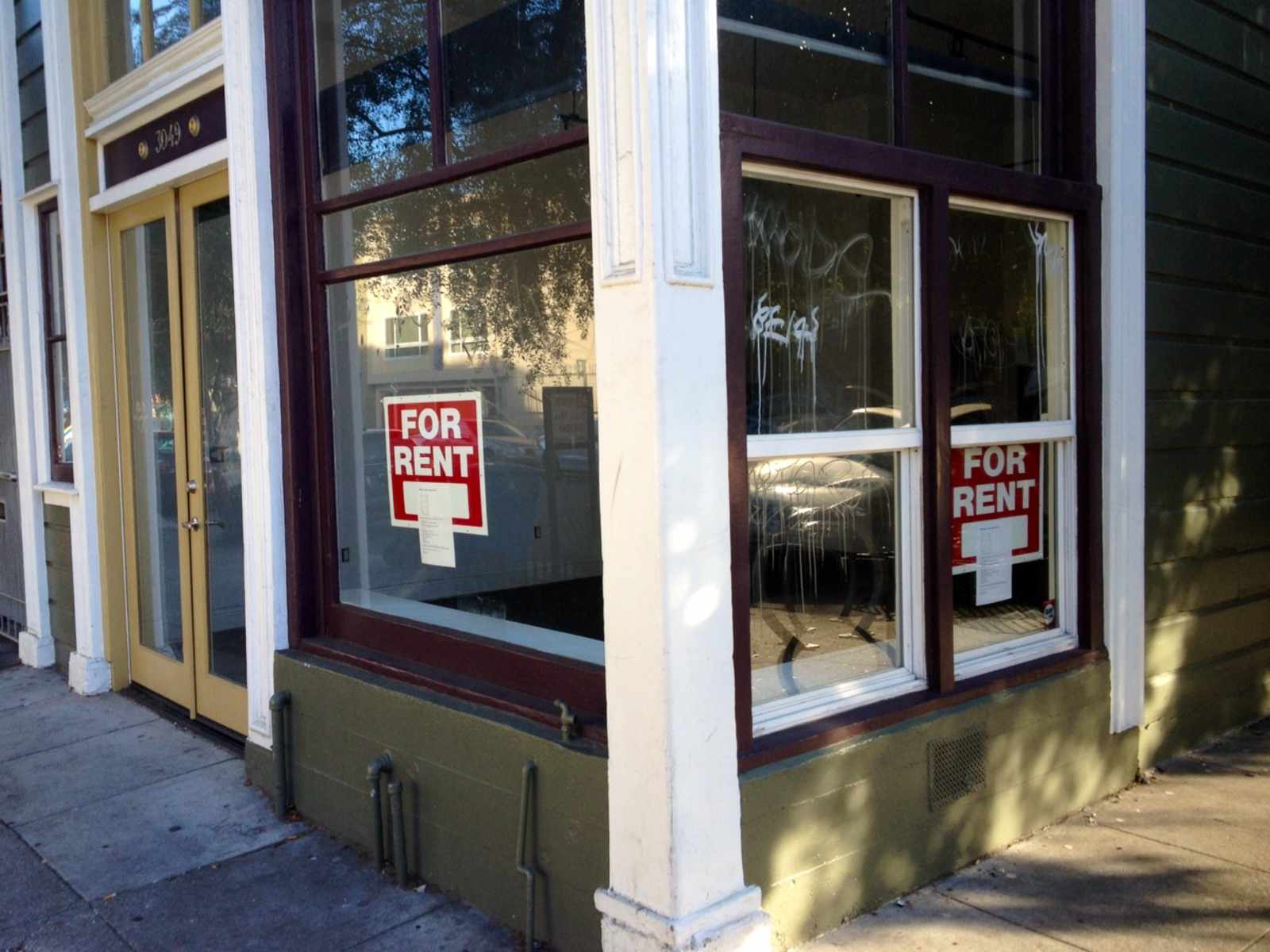 In the closing days of 2013, it seems Pushbike packed up their fine little store at 22nd and Shotwell and closed up shop.  When we rode past yesterday morning, the walls, once decorated with vintage cycling memorabilia, were stripped bare and "For Rent" signs were taped up to the window.
Their website and Facebook say nothing about the closing, but we imagine the location didn't lend itself to much foot traffic.
It's a bummer, too.  Pushbike was a reliable venue for events and fundraisers (including repeated fundraisers for Chuey's legal fund), and it was one of the best shops to get local bike merch around.