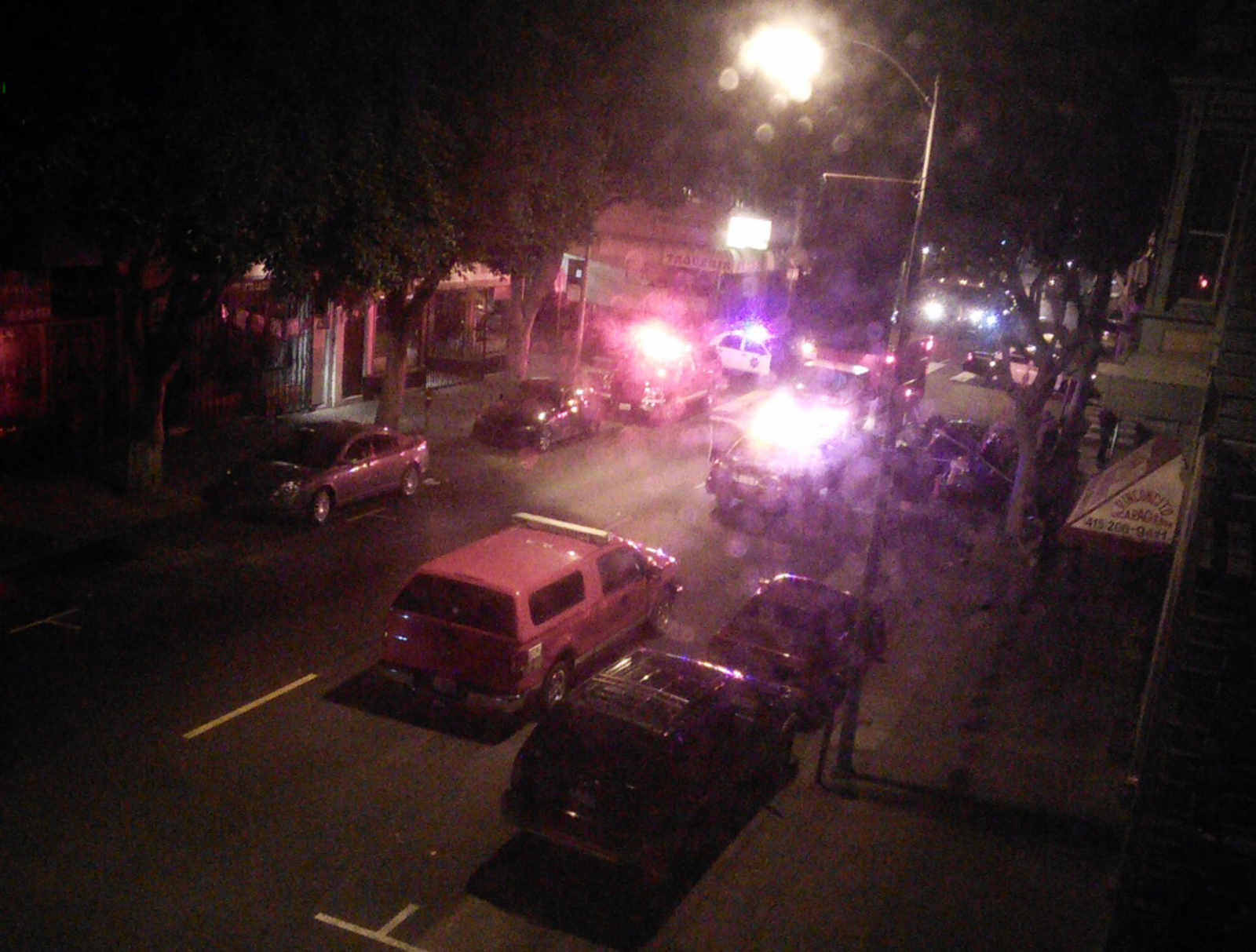 An anonymous tipster writes in about gunfire at 3am this morning:
The picture is of the scene that unfolded early this morning, a bit after 3am.

I was about to fall asleep when I heard about three gunshots and a vehicle speed off. A woman was crying out loud, so I grabbed the phone and called 911. Took 3-4 minutes for the call to get through, but they arrived as the call ended. At least one person was taken by ambulance, wasn't sure if they were alive or not.
Stay safe, everyone.