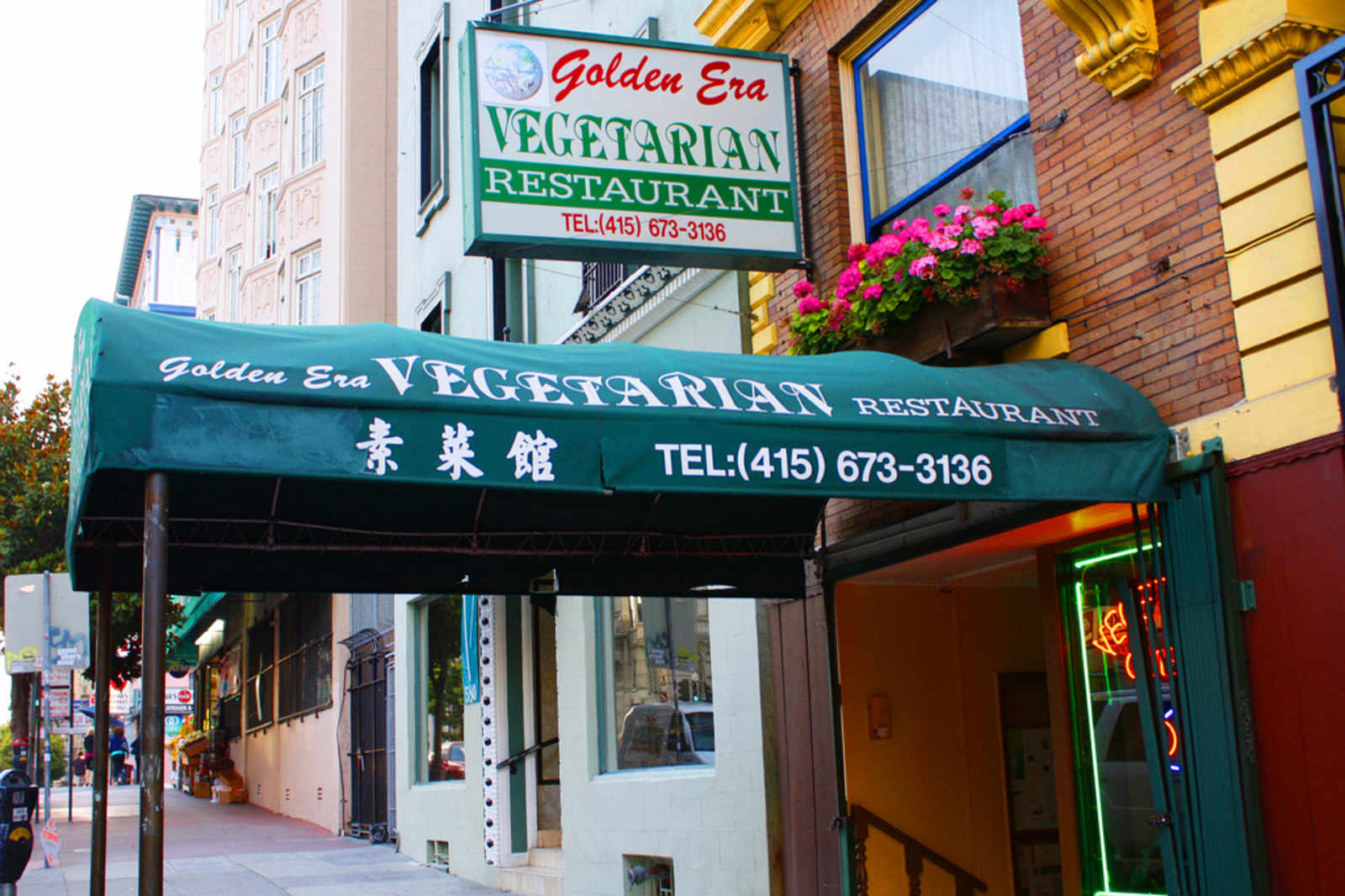 I found myself up in the Tenderloin the other night, hungering for Golden Era's vegan drumsticks and the warm glow of cult propaganda on the television, but the restaurant had gone kaput.
I was hoping there might be something good to the closure—perhaps the owners going on to bigger and even better things?—but, sadly, it's just another verse in San Francisco's sad song:
LOST OUR LEASE.

Golden Era will be closed permanently at this location starting Monday, November 25, 2013. We thank you for your patronage in the past 15 years. We will miss you all. Love, Love….
We reached out to the restaurant over Facebook and are yet to hear back.  But according to some folks on Yelp, the landlord jacked their rent when the lease was over and were economically showed them the door.
On Facebook, they announced, "we are working very hard to find our new home in SF."  We'll update if we hear more.