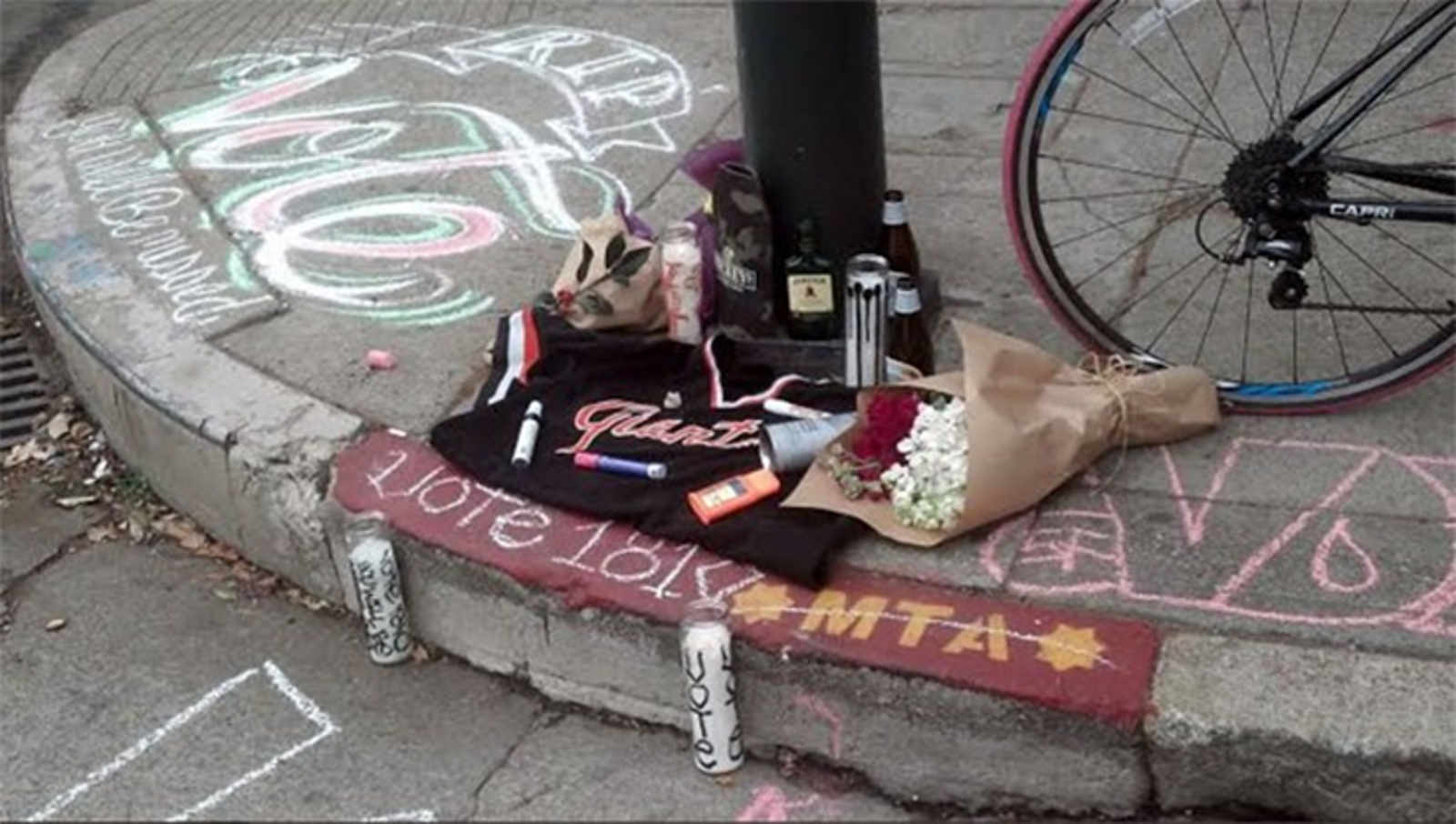 According to the Chronicle, Kurt Dalen, a local painter and graffiti writer, was struck and killed by a motorist at 2:45am Thursday morning outside a Valencia Street alleyway.  Police say "the driver and his [or her] whereabouts remained unknown" and are currently seeking information. 
As Wiggly Giggle, a friend of Dalen, wrote on Tumblr:
Out drinking in the Mission Thursday night? Maybe you witnessed the hit and run that killed our friend?

HIT BY A CAR at Valencia and Clinton Park (near Duboce) - car continued south down Valencia…

Described as a black or blue 4-door sedan, that will now have collision damage to the front-passenger side of the vehicle, and possibly a broken windshield.
SFPD asks that anyone with information about the incident call them at 415-575-4444.
Below, a 2009 documentary about Dalen and his time at the San Francisco Art Institute: