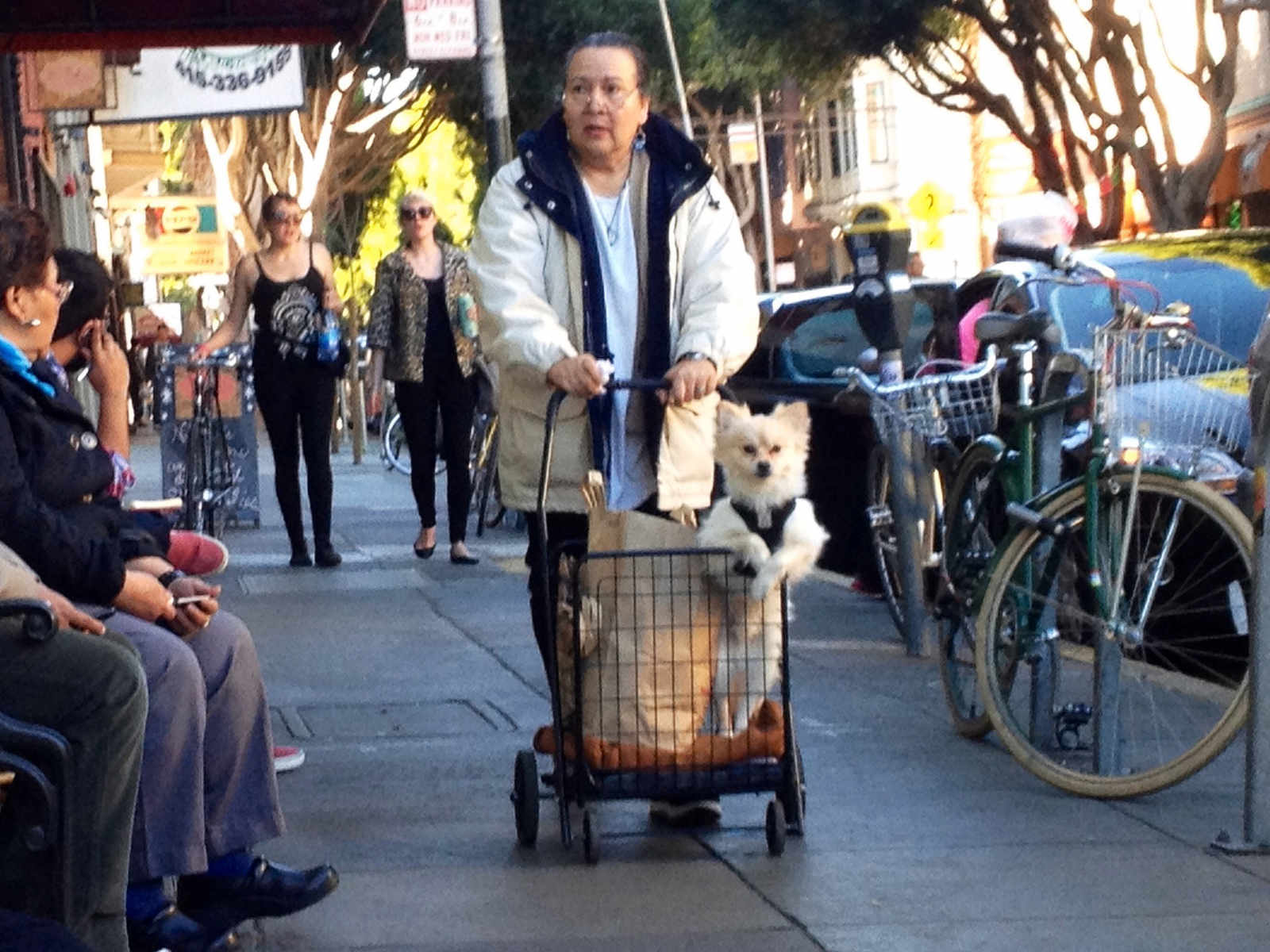 The Mission is undeniably a neighborhood of dogs, and there's enough amazing ones that it seems pointless to try and choose a top dog.  Yet when we saw this wannabe biped being pushed down 24th Street yesterday afternoon, arms casually crossed and pure business on its face, we couldn't think of a better beast we've seen around.
Let's take a closer look: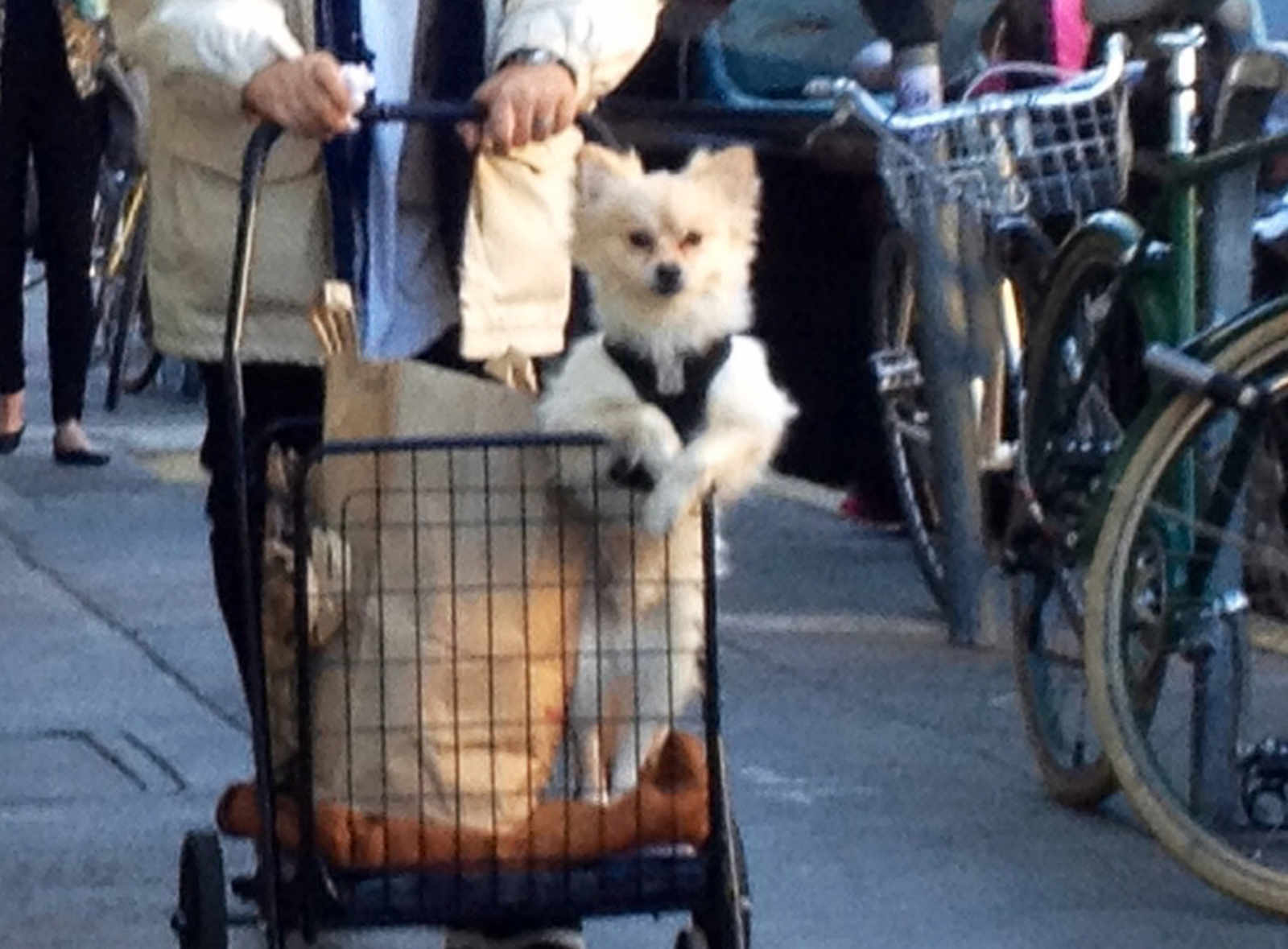 This guy is just begging to have a cryptocurrency named after it.