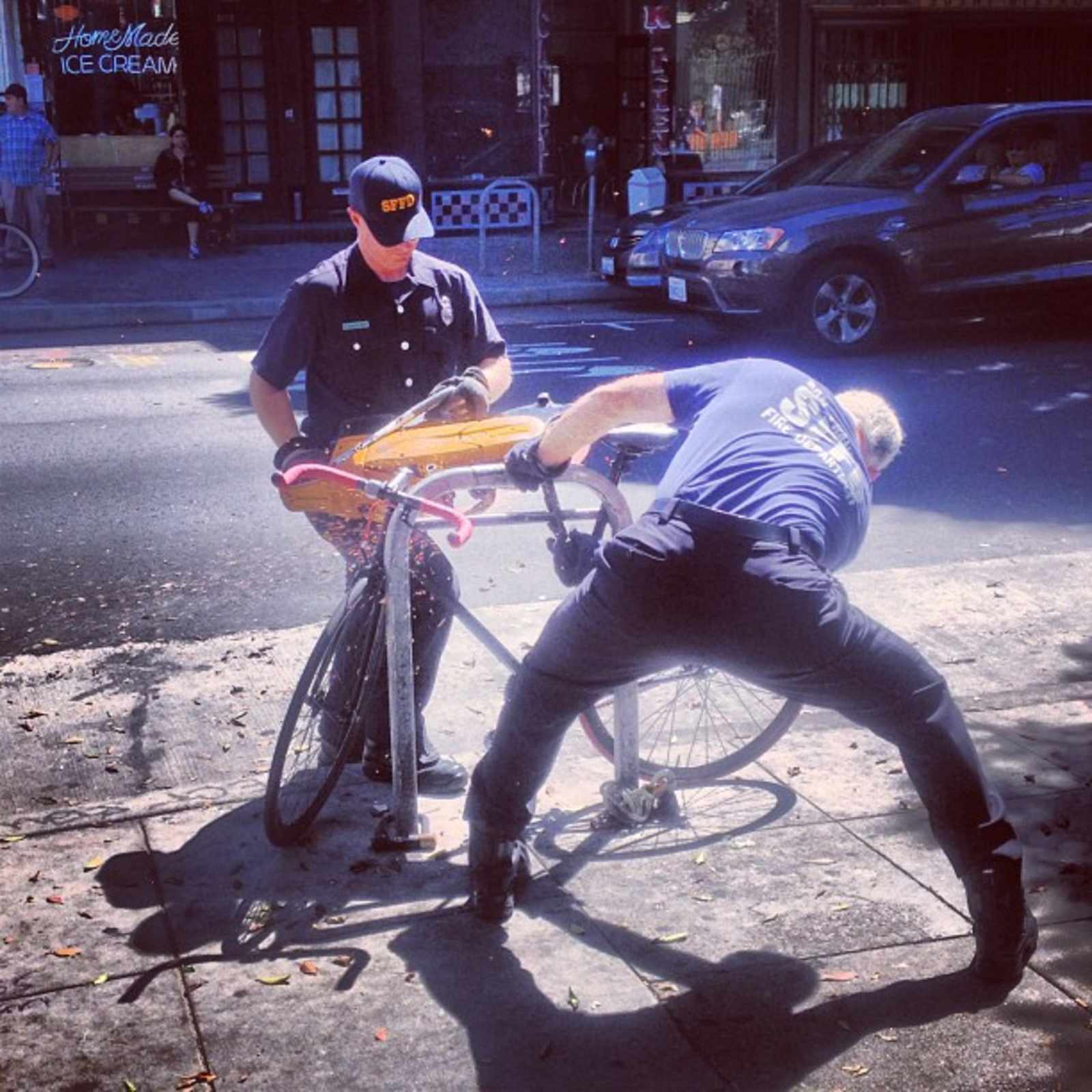 Pop's describes the situation that forced the San Francisco Fire Department to come out to the 24th Street bar and free a bike:
A bike thief will lock up your bike with his own lock, then come back later and cut your lock off. Here SFFD used the jaws of life to cut off the thief's lock. Make sure you have some way to prove your bike is yours!
Great, now we have this to worry about?