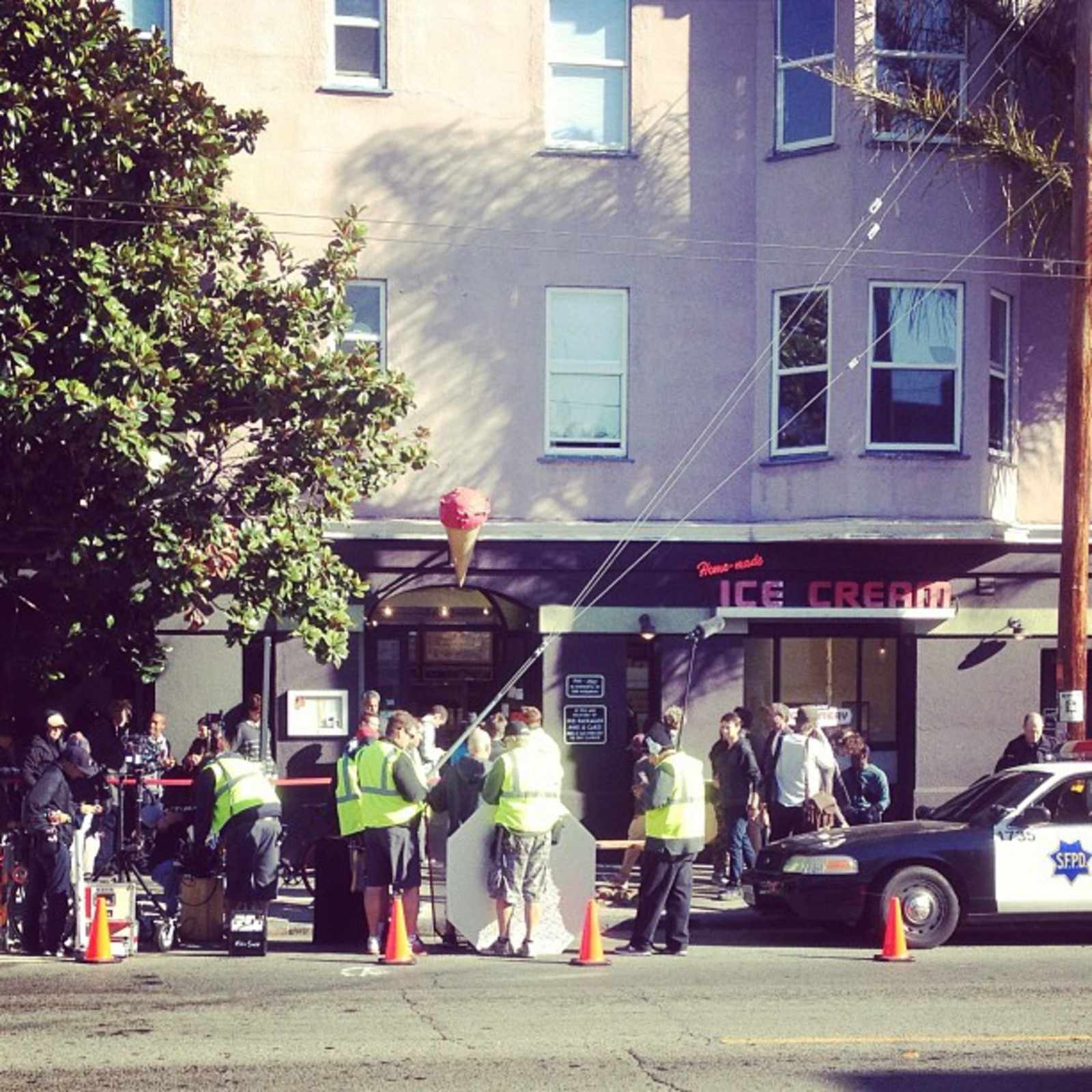 "Betas," Amazon's new direct-to-streaming show about four (male, mostly white) app developers hoping to retire by puberty, is reportedly filming outside of Bi-Rite Creamery and famed shuttlebus stop, Dolores Park, this morning.  They're even sexing up the park with trash-cans!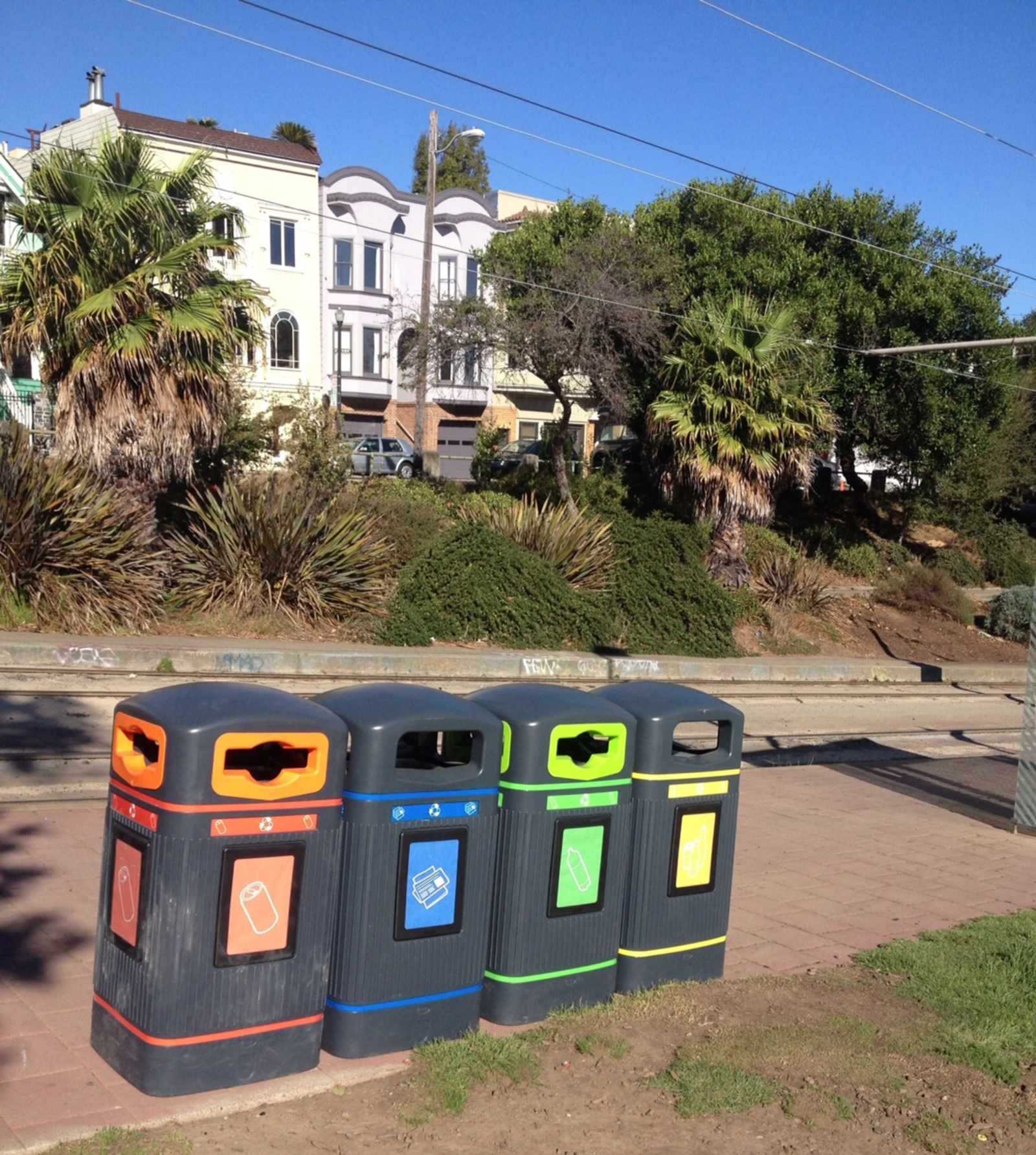 The show stars Ed Begley, Jr. has an aging tech mogul investor and Moby as Moby, so expect to see them around town as you dodge the cast of The Real World.
UPDATE: They also might be filming at Doc's Clock: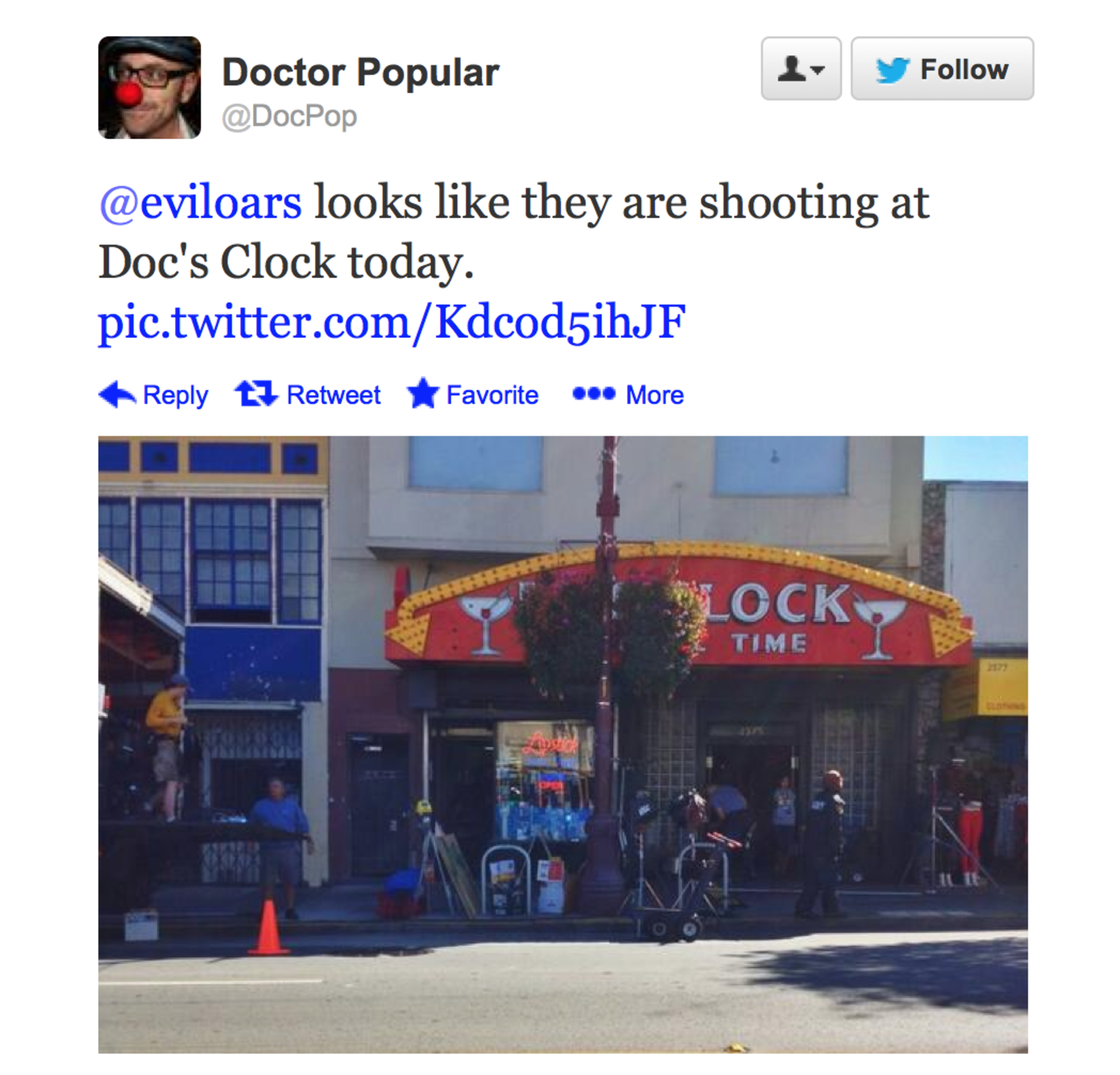 UPDATE II: Because the Mission is one giant Holywood lot, Mission Local is reporting that HBO's "Looking," a gay drama about two video game programmers, is being filmed at Doc's Clock.  Mission Mission has the info on how you can be a cool, hipster-y background extra in that show.
[Photos by heykd and Dolores Park Works]