A friend noticed a bunch of these flyers hung up around the Financial District this week. 
This is certainly one way to get the attention of young professionals who grew up in the 90s and now have disposable income. The statement is also so crass that it goaded me into learning more about the double-threat marketing/musical genius behind it.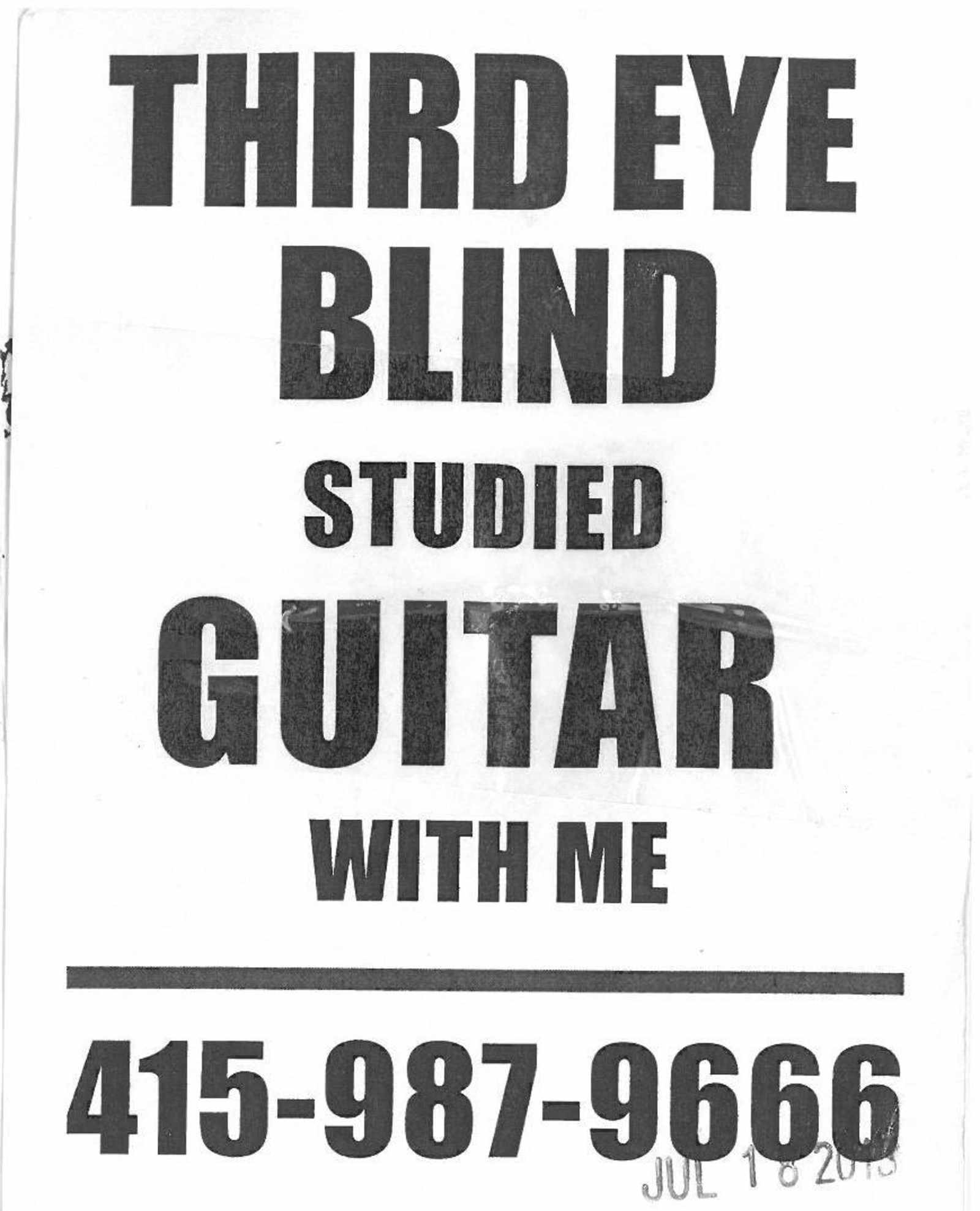 So calling on all of my professional experience as a member of the Cyber Police, I successfully backtraced it to one Steve Dukes (via Googling the phone number.) Steve's list off accomplishments don't end with local legends Third Eye Blind. On one of his many personal websites, Steve first and foremost wants to make it absolutely clear that he "was John Cage's last student."  The brilliance continues over at SteveDukes.us, which boasts that he's "THE BEST GUITAR TEACHER, OR YOUR MONEY BACK", and has a fantastic list of super official out-of-context endorsements and quotes, such as gems like: 
"

I like your rhythm." Frank Zappa.

"

You are THE MAN." Barry Zito, Oakland A's starting pitcher and Cy Young award winner.

"

Nice… nice." Jazz virtuoso Joe Pass regarding Steve's playing, after performing with Steve live at the Great American Music Hall, San Francisco.
Is Steve Dukes "legit"? Did Third Eye Blind learn everything they know from him, and therefore from John Cage (via proxy)? Should I enroll in his music rockcademy and learn to shred?
Will I graduate?