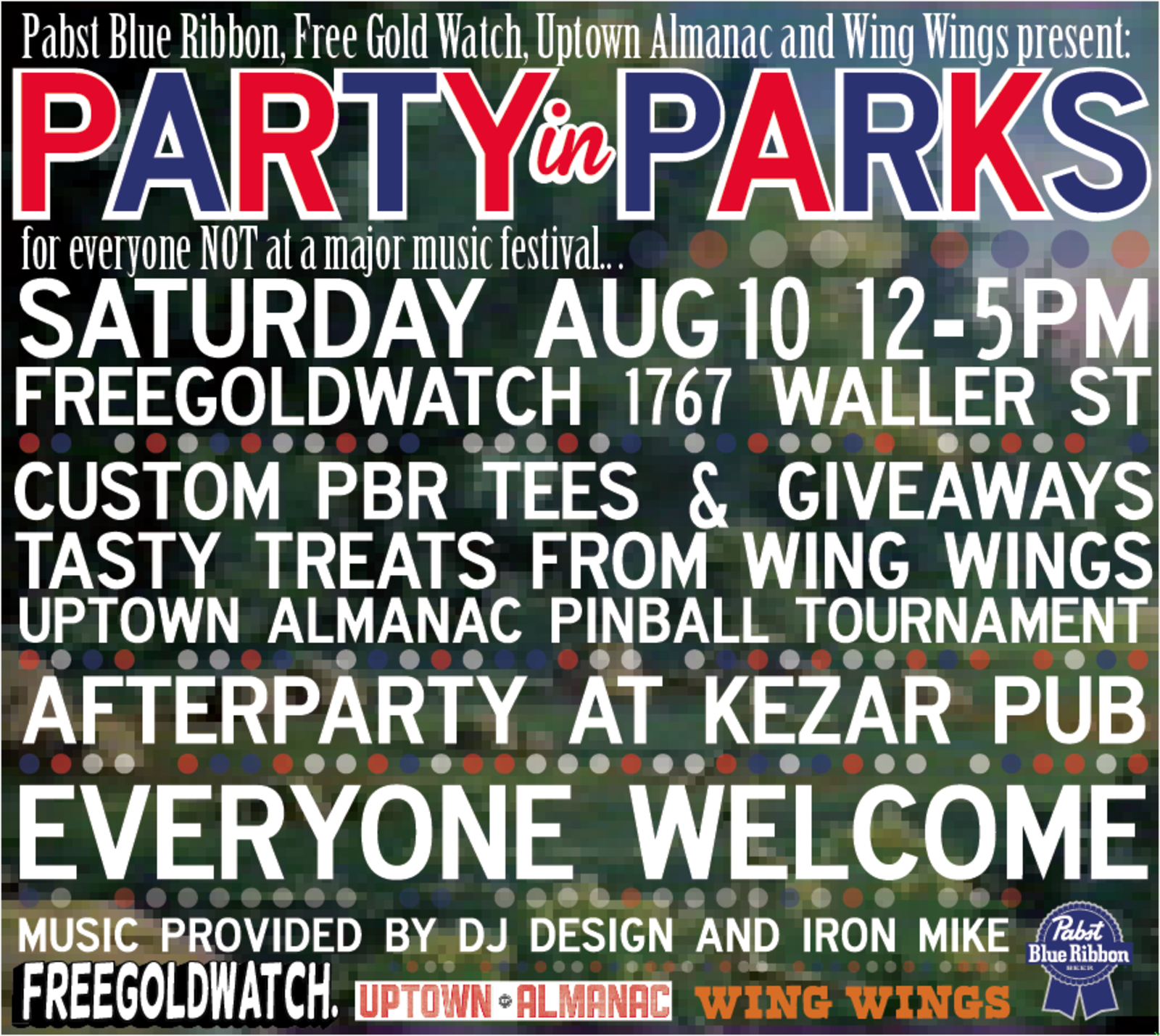 Because Outside Lands is our favorite "meh, I'm not really feeling the line-up this year" festival, we're saving ourselves the money and instead partying all Saturday afternoon at Free Gold Watch—our favorite place not in the Mission.
We know there's a lot going on in the flier, so here are the details:
Custom tees printed by Free Gold Watch & PBR
Giveaways and beers provided by Pabst Blue Ribbon (while supplies last, of course)
Hella eats courtesy of Wing Wings
Full contact Pinball Tournament hosted by Uptown Almanac
Music by DJ Design and Iron Mike
This will be epic.  Why?  Well, since we first wrote about Free Gold Watch a little over a month ago, they've installed another 10 pinball and arcade games, making FGW even better than it already was.  Also, did we mention there will be free beer and food and DJs? Yes, there will be a lot of that going around.
So swing by on your way to the festival, or scalp your ticket and stay all day.  Things kick-off at noon and go until 5pm, with the Uptown Almanac pinball tournament starting at 1:30.  See you there!
[Facebook]