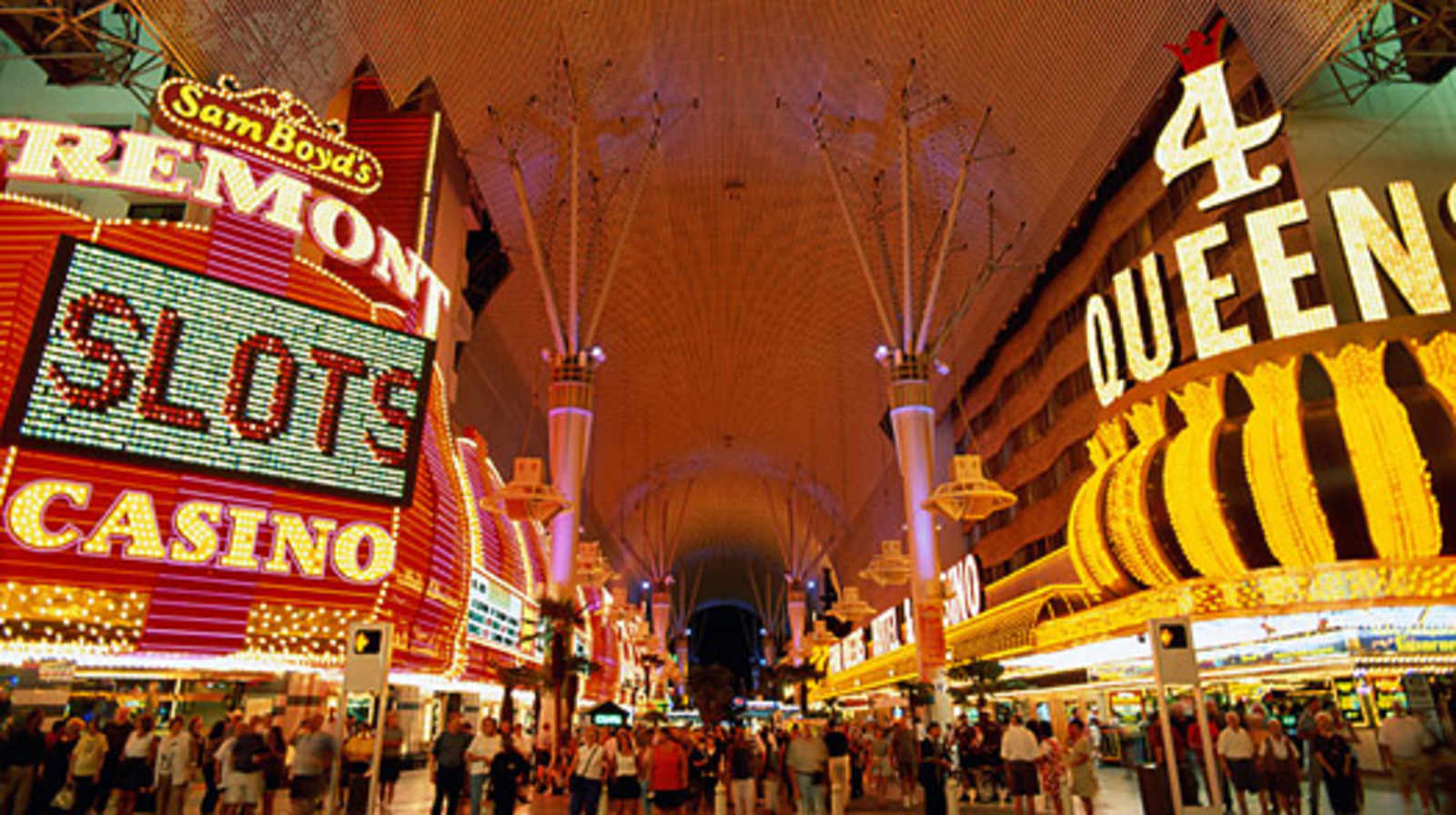 Downtown Las Vegas, if you have never been, is about a 20 minute cab ride from the Strip, and is a cheaper version of the glitz, glam, and tourist packed casino mecca. The slots are looser, the people not as scandalously dressed, and you can actually get an okay meal for under $10 per person. While some might find this place as an oasis from the over-the-top and in-your-face shit show that is the strip, one man has a vision. That man is Zappos founder Tony Hsieh, and his vision is that of Dolores Park:
Mr. Hsieh, a soft-spoken 39-year-old Internet billionaire who runs Zappos, the online clothing store, plans to do something as transformative. It's a classic American dream: a Western-scale roll of the dice in a city that suddenly conjured up Belle Époque Paris and ancient Rome out of the desert. The idea this time is to build a version of the Mission district in San Francisco or the Williamsburg section of Brooklyn in downtown Vegas.
Yeah.
Mr. Hsieh has been buying up property all around the downtown strip to house what he feels are the best parts of the Mission: Mom & Pop restaurants and bars, boutique stores, offices that house tech incubators and can host TED talks, and a bike share program. And something about Teslas. While this sounds like a unique thing to do in Las Vegas (as none of those places have anything to do with boobies or yard sticks full of sugar booze), it also sounds absolutely nothing like the Mission. In fact, it sounds a lot like Austin, which is already in a desert in a state that no one particularly wants to go to. It seems like Mr. Hsieh is trying to to bring new life to a floundering section of Las Vegas, which is a good thing, especially for new start-ups that find rental prices in the Mission a wee bit pricey, and need a place to develop and grow. Plus who doesn't love doggy day care? You can't gamble AND watch your dog on vacation, right?
Let's say, for a minute, Mr. Hsieh actually wanted to bring the Mission to Las Vegas. Besides building a two-story version of Four Barrel and a park that's largely unregulated by the DEA or the Nevada Gaming Commission, what else would be necessary for the complete Missionification of downtown Vegas? Would Dr. Teeth move to Vegas and stay exactly the same? Would Cold Beer Cold Water be allowed to sell PBR again without fear? Instead of waking up to a USA Today outside your hotel room, would you wake up to poop and a used needle? What would you want to see in Vegas Mission, if you ever actually did want to see a Vegas version of the Mission to begin with?