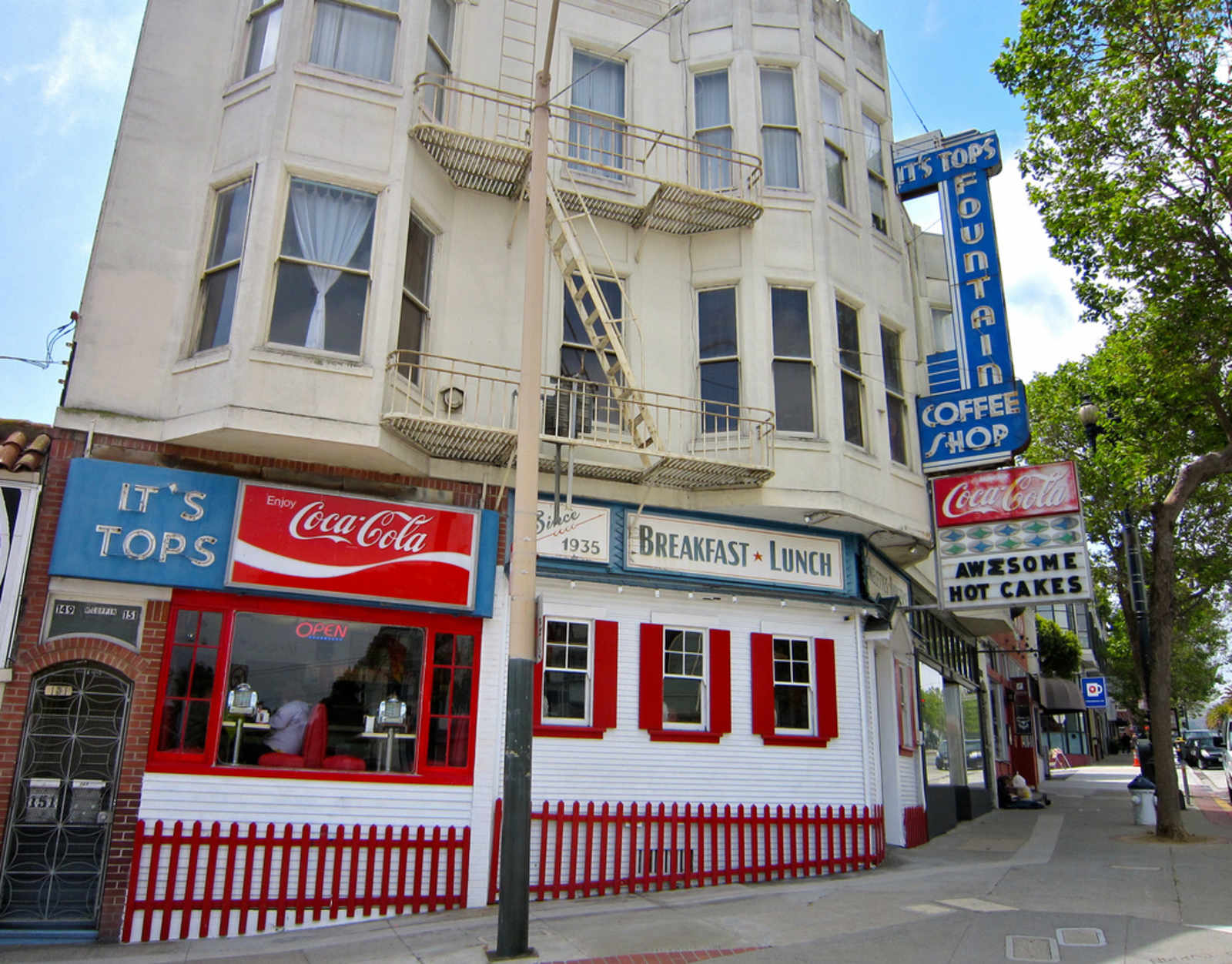 Eater recently interviewed the owners of the delightful rust bucket of a diner It's Tops Coffee Shop, covering its million-year-old history, pink uniforms, stuffed waffles, and, of course, coffee.  In fact, their coffee is of such passable quality that it has endeared them to the notoriously snobbish anti-snob Quentin Tarantino:
Have you had any notable people dine here?

[Owner Sheila Chapman]: Let's see, we've had Sharon Stone, Metallica…

[Bruce Chapman]: Who was the big producer guy that did the diner thing, Pulp Fiction? Tarantino? He loves our coffee.

SC: Because he said it's not too strong. It's diner coffee.
(But, seriously, has he tried Four Barrel?)
Anyway, back in simpler days of the Nixon presidency, It's Tops used to serve up 50 different kind of coffee beans "before Safeway and all these stores were doing it."
We had these shelves filled with different kinds, and each morning, we had a sign listing which country the beans would come from. And my dad would make me blind-taste them, and would say, "Which country is this from?" But we stopped doing that once all the stores got tons of beans.
I'll let you write your own hipster jokes.