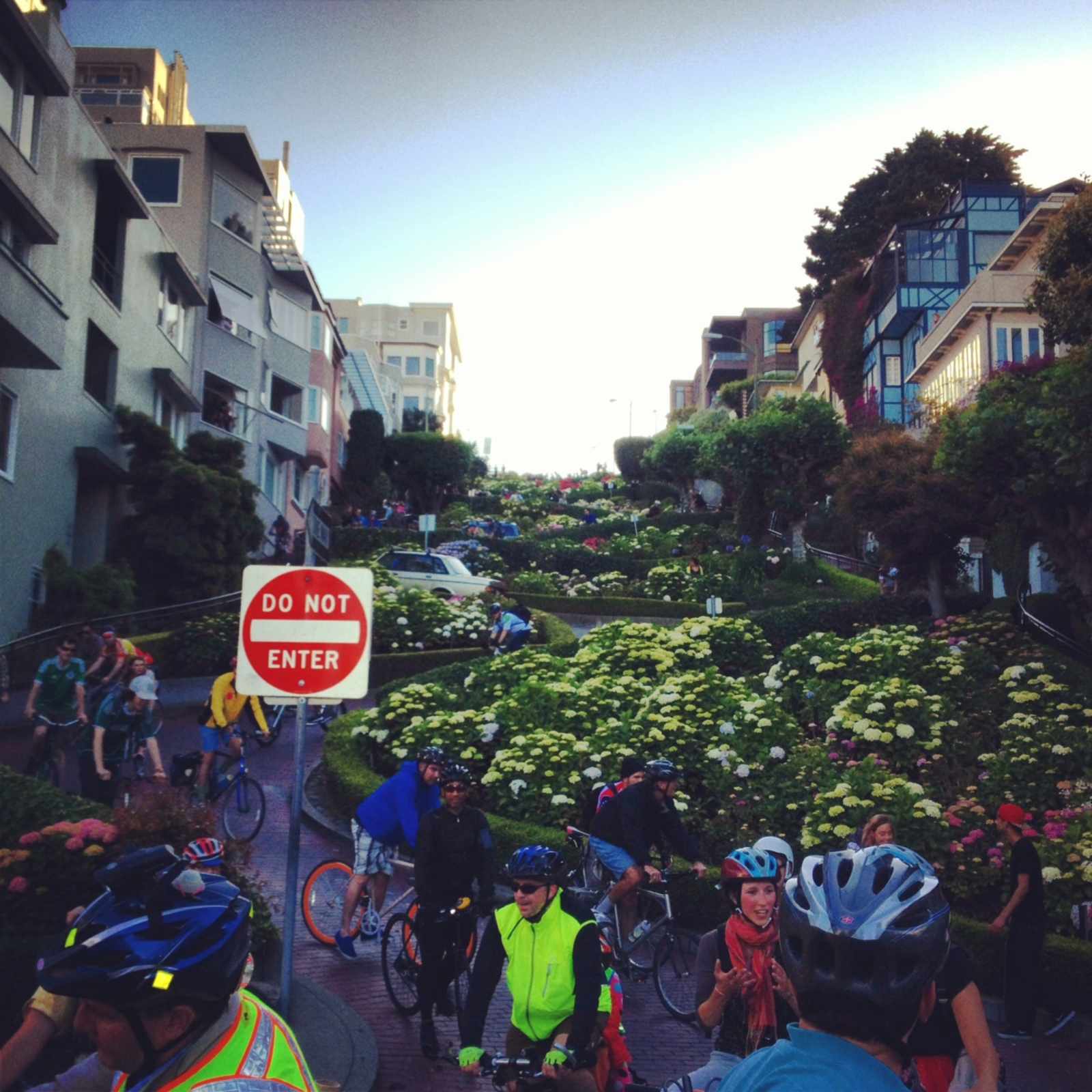 Have you heard of Critical Mass? No? Well, it was 21-year-old pro-bicycle protest ride frequented by clove cigarette-sucking intellectuals who continue to think Che Guevara tshirts are acceptable. Or something like that.
Anyway! The SF Weekly has published quite the story about the slow leak in Critical Mass' tires:
Sixteen years ago this month (and 101 years to the day after the 1896 demonstration), Critical Mass was important. Some 7,000 riders inundated San Francisco and were violently confronted by police. It was a watershed moment for cycling in this city; Critical Mass served as a catalyst in changing San Francisco. But, like all catalysts, Critical Mass itself didn't change, even as the landscape around it did, both literally and figuratively.

Instead, a movement created 21 years ago to shake this city out of its institutionalized torpor has, itself, become institutionalized. It has become yet another San Francisco experience, a ritualization of something once vital and meaningful in a city increasingly preoccupied with celebrating what it once was.

"I don't find it to be the same ride anymore," says Joel Pomerantz, a Critical Mass co-founder. "The Haight has museums of counterculture — but it doesn't have any counterculture. Critical Mass doesn't have critical mass anymore. People go to see it the way you go to see the Exploratorium. It's more like an amusement park ride."
Read on for insight into the abandonment of leftist ideals within the SF Bike Coalition, the passive-aggressive war of words (and ideals) from the SF Bike Party, and a bit of Critical Mass political history.