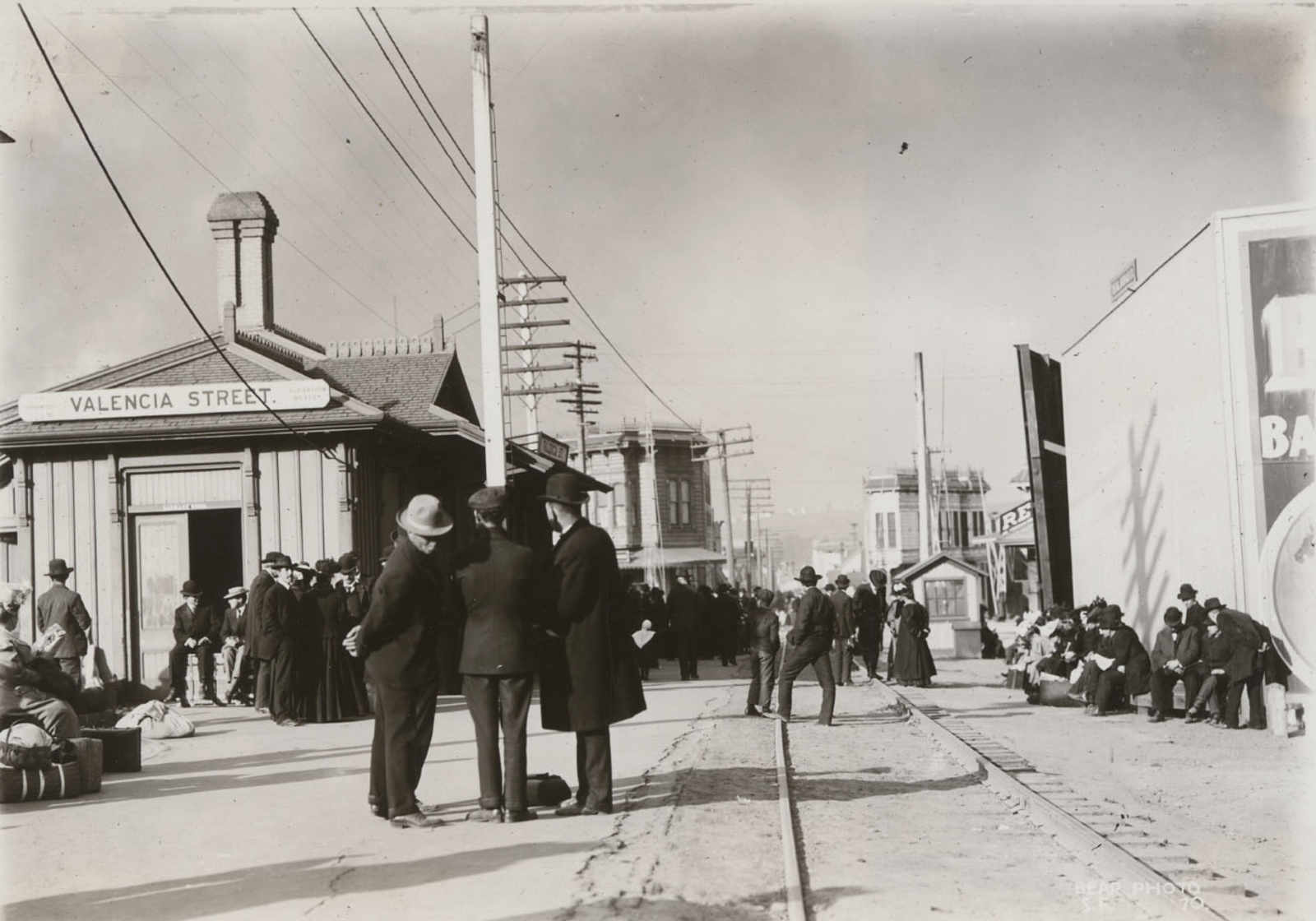 I've occasionally wondered why there are so many old funeral homes on Valencia, especially given you cannot so much as ditch the dead beneath your floorboards in this town.  I always figured there are a disproportionate number of people who have heart attacks when they see the line at Tacolicious, but it turns out the reason is far more grim than that (and dates back to the old Southern Pacific railway that crossed the Mission):
The Valencia Station at 25th and Valencia (SW corner) was perhaps the most popular stop in the city for the living and the dead. The railroad was the only transportation option for many families to the cemetery and gravesite in Colma. After San Francisco passed ordinances on burying the dead within city limits, the city began evicting all the corpses from earlier cemeteries built around the city. Valencia Street became the area where undertakers and mortuary and funeral businesses were established. The railroad ceased carrying passengers in the 1920's but continued to haul out the dead from Valencia Station until the early 1940's!
I guess that also explains why Clooney's is haunted.