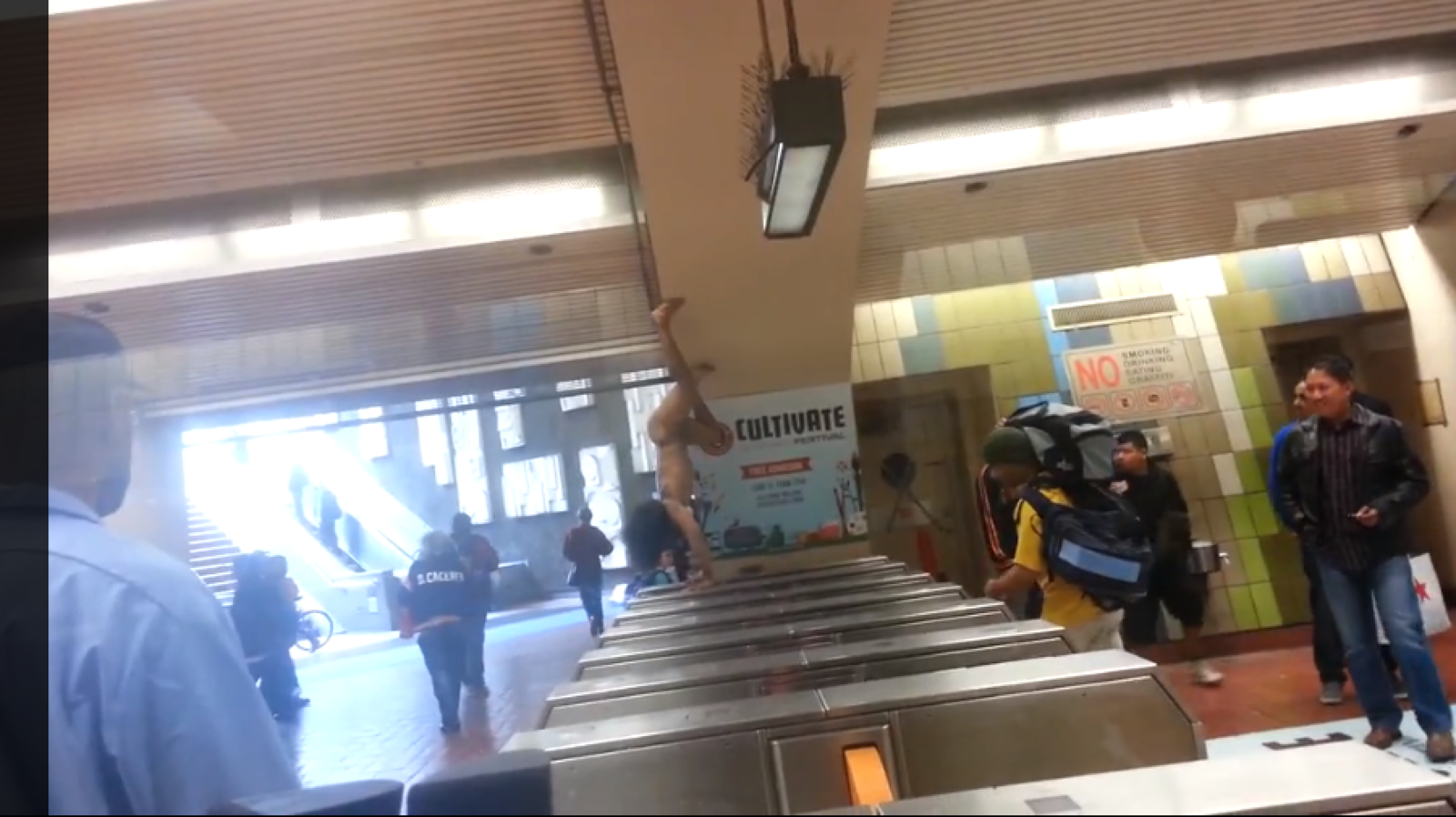 As you may remember, a "naked, spitting and pissing man" laid waste to the 16th and Mission BART station last month, photographed doing the splits by the fearless newshounds of The Bold Italic.  Now a month later, a video has finally surfaced of the full-frontal assault.
The video is fairly disturbing—and certainly NSFW—but in spite of bizarro Reggie Watts' fighting, harassing, and bringing victims to tears, we're nevertheless impressed with his abilities in turning the fare gates into balance beams (which, we hope we thoroughly cleansed after the incident).
Predictably, the majority of passengers cannot be bothered with his theatrics, not even taking out their cellphones for a quick pic of the glistening spectacle.  However, one bike-totting rider at the 2:25 mark gave the collapsed psychotic's butt a nice kick, proving that we haven't forgotten how to check an uncouth man's vital signs.
UPDATE: And here's the video of the arrest:
[Thanks Sam!]