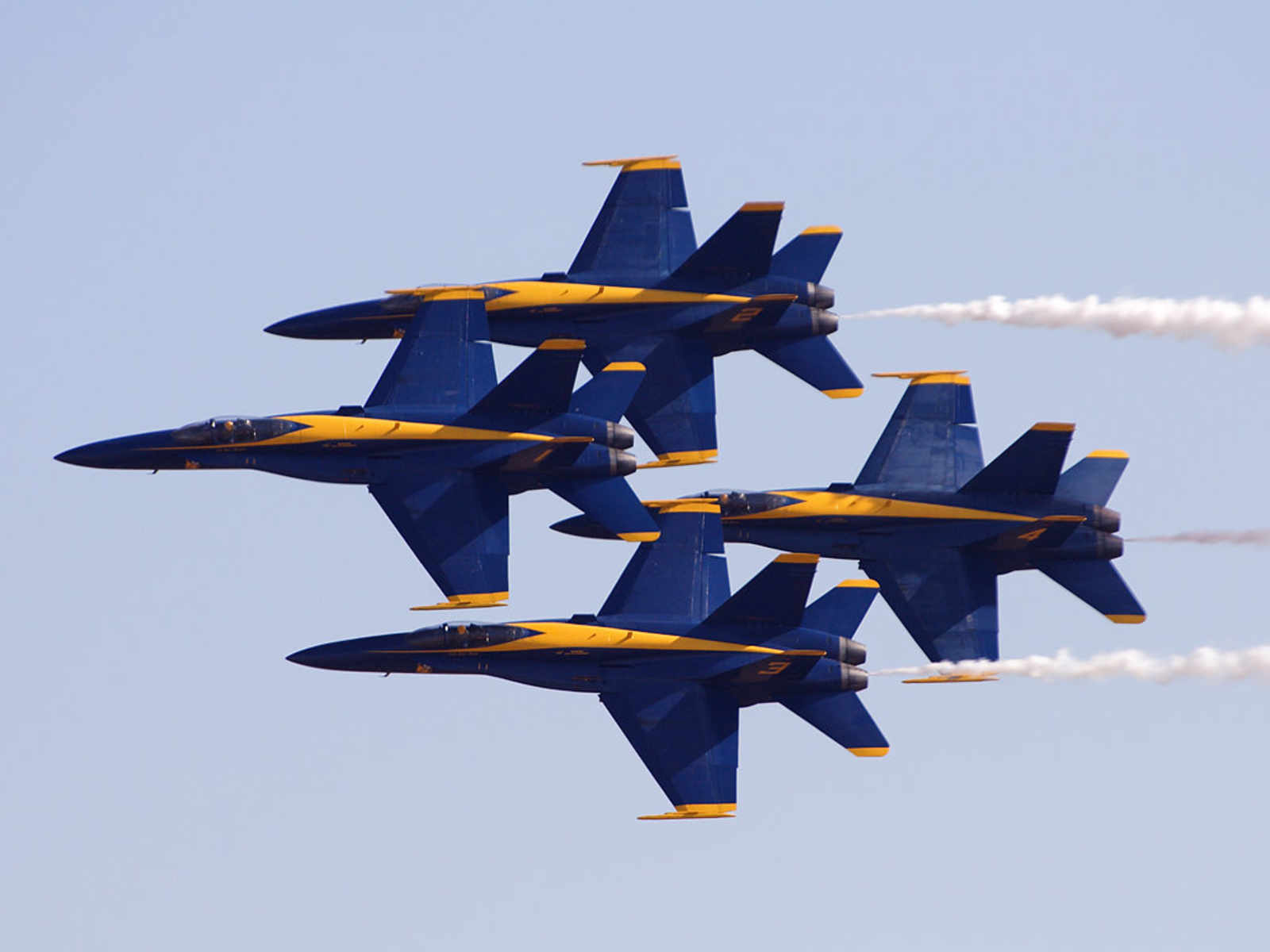 Recently, economic turmoil coupled with a lack of congressional bipartisanship has caused an downward financial slope for government subsidized programs, most recently manifested in an act known as 'sequestration'. It's not great. Lots of programs are losing money, lots of people are losing their jobs, and Congress has an approval rating somewhere in the vicinity of the Val Kilmer Batman movie (topical reference). 
That being said, it's not like the effects of sequestration are all bad. From NBC Bay Area:
The U.S. Navy's Blue Angels announced on Tuesday that because of federal budget cuts and sequestration, the entire 2013 season has been canceled.
Despite what your views on patriotism are, there are no doubt that the Blue Angels are just the absolute fucking worst. They spend the entire week performing over the city, shaking buildings by being very fast and aerodynamic jerkoffs. An unnecessary pollutant the tranquil skies of our oh-so-cherished microclimate, the Blue Angels only function is clogging the bridges and roads with a massive influx of North Bay, Coolpix camera-wielding tourists.
So if a few bus drivers and other city employees lose their jobs, so be it. I full-heartedly embrace sequestration. It enables us to spend one extra week of the year not having to jump under our desks in a Cold War-style bomb drills. Except for every Tuesday at noon. 
Go Congress! 6 more years!