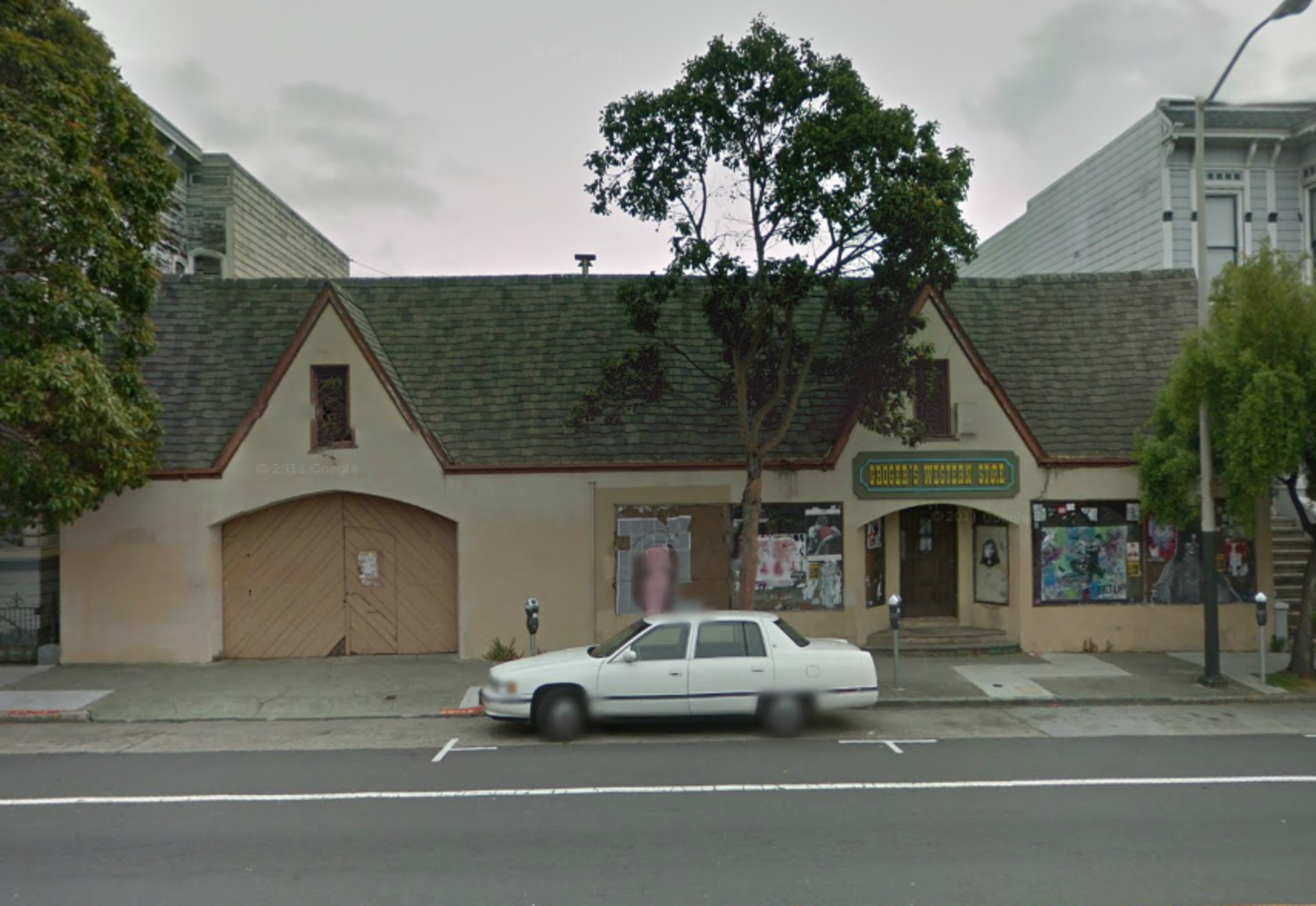 A tipster writes in with the news:
FYI it seems the folks from FSC Barber bought the old [Groger's Western Store] building on 25th and Valencia and plan to turn it into a paleolithic bar or something. They're calling it "Hunters & Gathers."  If you head over there quickly, you might be able to catch em. They're dropping off some reclaimed sheetrock and dusty taxidermy now.
We sprinted over and got the word.  According to the dapper and generously mustached man we spoke to, they're hoping to recreate the survivalist dinning experience, with wild plants and animals "routinely stocked" throughout the restaurant.  Patrons will be given a quick crash course on safely foraging for edibles by the door guy before being handed a machete, wicker basket, and loaner tweed sport coat and told to "go catch some dinner!"
"This is about moving past the boring, safe fusion food we've dealt with all our life and doing something rugged and masculine and real," he added before sitting down to eat a quiche from Tartine.
They will be converting the parking lot behind the bar into a wood-fire rotisserie, gutting station, and small-batch beer garden, allowing customers to oversee their dinner's entire preperation and engage in forced, banal banter with the cooks.
FSC also plans to sell American Apparel t-shirts printed with the bar's logo for only $55.