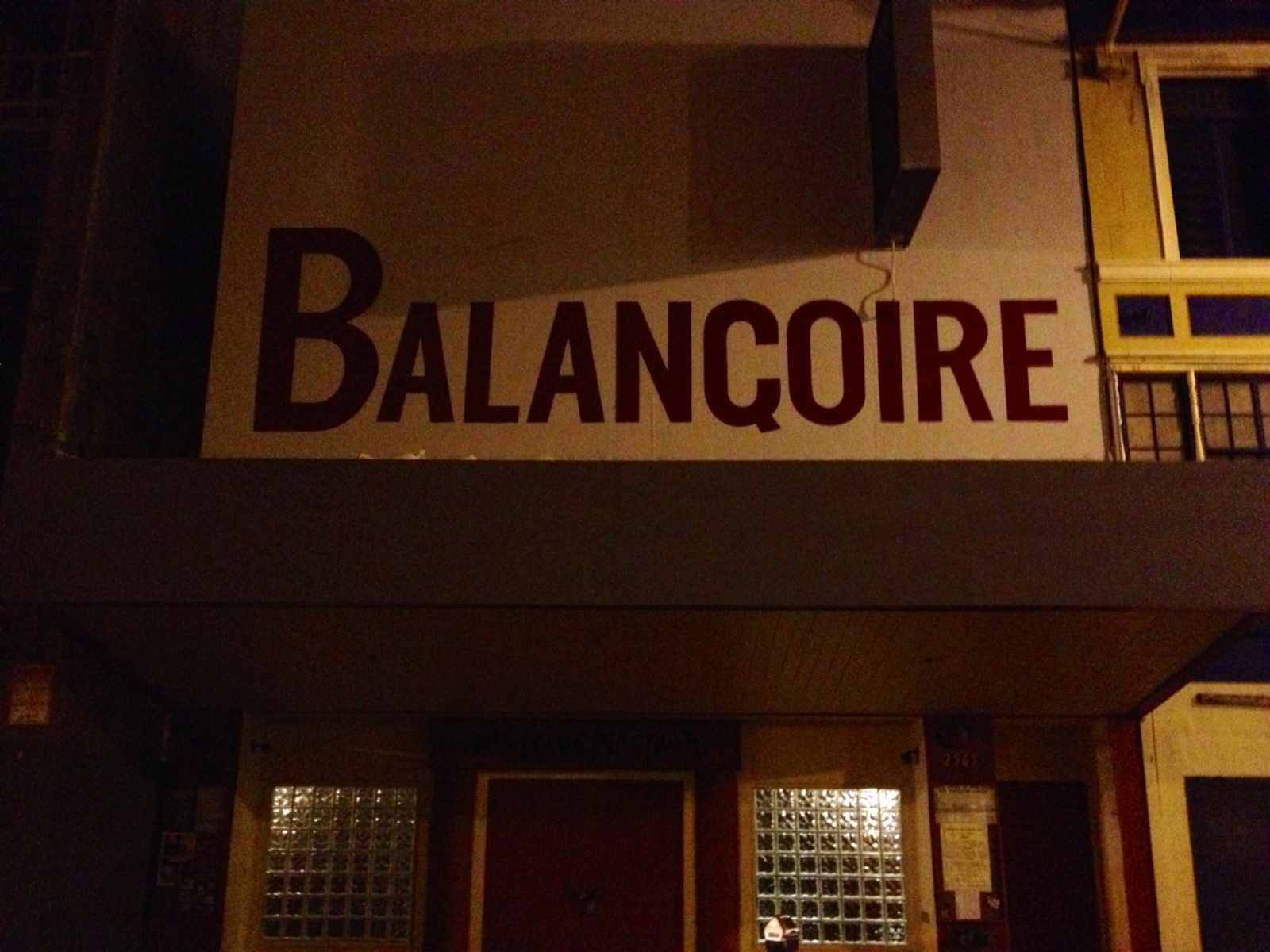 It looks like the storied and troubled venue space at 2565 Mission Street is about to start a new chapter.  What was 12 Galaxies (a most noble attempt at becoming a thing that, sadly, never managed to pack a room) and later The Blue Macaw is now a French/Cajun/Creole-inspired restaurant/bar/nightclub with a name I'll assuredly never learn to pronounce correctly.  Oy.
Balançoire is a full service restaurant, bar and nightclub featuring French, Cajun/Creole inspired food, two dancefloors and bars and a performance stage perfect for a variety of events.

We'll be hosting:

Happy Hour Burlesque
B3- Balançoire's Brunch Bar (bottomless food and bottomless mimosas) and over 21 Tea Dance upstairs
Clam Jam (a new girl party)
House Deejays from all over the bay area
Comedy Night

JUST TO NAME A FEW!
Does this mean the club is returning to its weird roots?  Who knows.  But as the former 12 Galaxies event promoter who tipped us off to the change put it, "Maybe it won't be as high-brow as Foreign Cinema, especially with the comedy and burlesque stuff, so maybe there's hope."