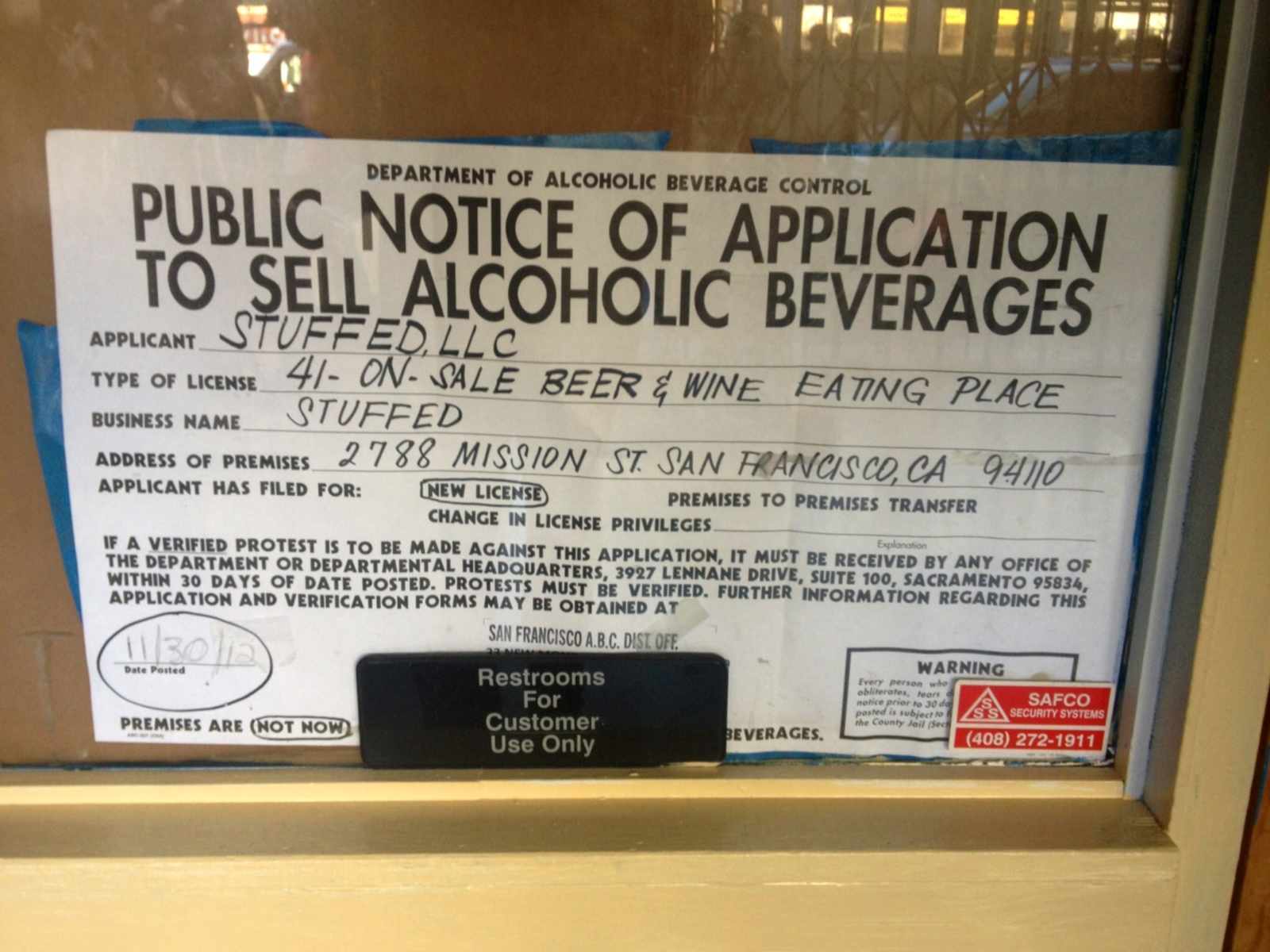 Over the weekend, we happened to notice that Mission Sub on corner of 24th and Mission was turning into a very voguishly named spot "Stuffed." What will Stuffed be bringing us? According to Grub Street, they're angling to become a pierorgi spot, the gross Polish dumpling that my grandmother always guilted me into eating but I now somehow absolutely love. Eater also reports:
Decor-wise, they've fully gutted the former Mission Sub, thank goodness, and they're going to put a long oak wooden bar along one wall, playing into the narrow, shotgun orientation of the space. There will be bar-style seating outside, in the sidewalk gated area, and a raised wooden booth in the back of the space. They've got the man who designed McTeague's bar doing all the workmanship. The finished product will sport the original dark hardwood floors, and walls painted to "a nice light shade."
They're also "modeling Stuffed around a Midwest theme," which I guess means there will be paintings of corn and more corn.  Presumably, the floor will be perfectly flat and giant dead bugs will decorate their front window.
Sorry, I'm done.
There is one red flag here: they plan on putting a "San Francisco spin" on pierogi (their words, not mine), which is either going to be a weird and tasteless disaster that sees us paying Tacolicious prices for traditionally peasant food, or delicious as all hell.  (For example, their veggie pierogi is made of "potato, portabella mushroom, spinach, goat cheese" and "served with parmesan cheese sauce or pesto sauce."  The lack of sour cream and cheese curd is alarming, but not necessarily a deal breaker.)
Anyway, they'll also be stoking the place full of Midwestern beer that you cannot get in SF (and, presumably, Old Style) and opening mid-January.
Pierogi!