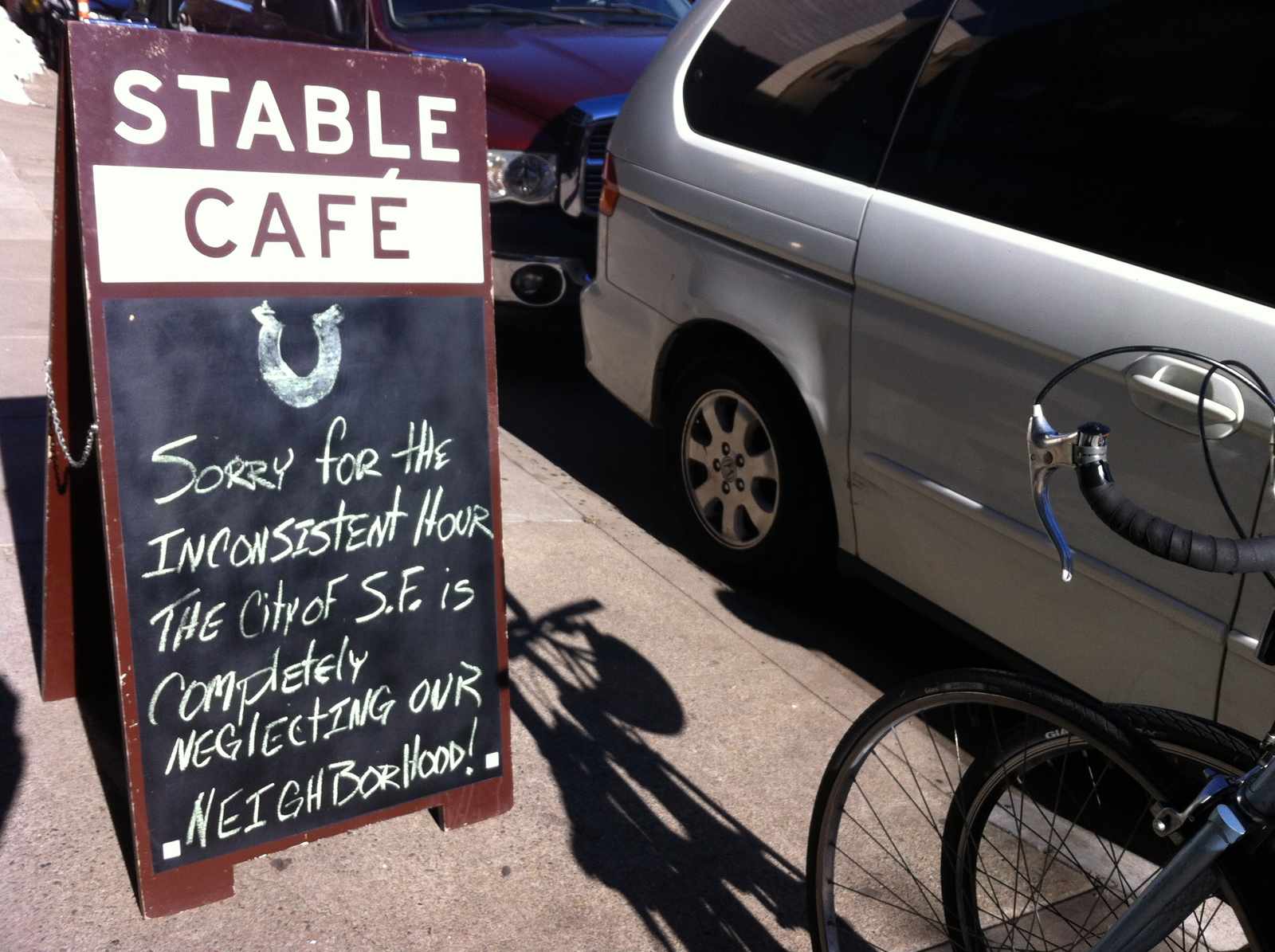 Is the Mission like black people in New Orleans during a category 5 hurricane? Apparently! In fact, shit has gotten so bad 17th and Folsom that the owner of Stable Café has been forced to serve hot chocolates and quinoa salads at irregular hours.  Mission Local heroically reports:
The Stable Café is still recuperating from floods that inundated the Folsom Street property twice this year — once on April 12 and again on Dec. 2. The hardest thing to deal with hasn't been the flooding itself, however, but the inconsistent hours of the city workers making repairs.

"People are here every day demolishing, building, rebuilding, painting, and we have to accommodate to them and it's hard not to be able to tell our clients what's going on," said Stable Café owner Thomas Lackey. "They're different every day," he said of the work hours for city employees repairing the damage…

"I'm really irritated," he said.
Wait, the city is out there everyday repairing the damage? I thought the city was completely neglecting the neighborhood? I'm so confused.