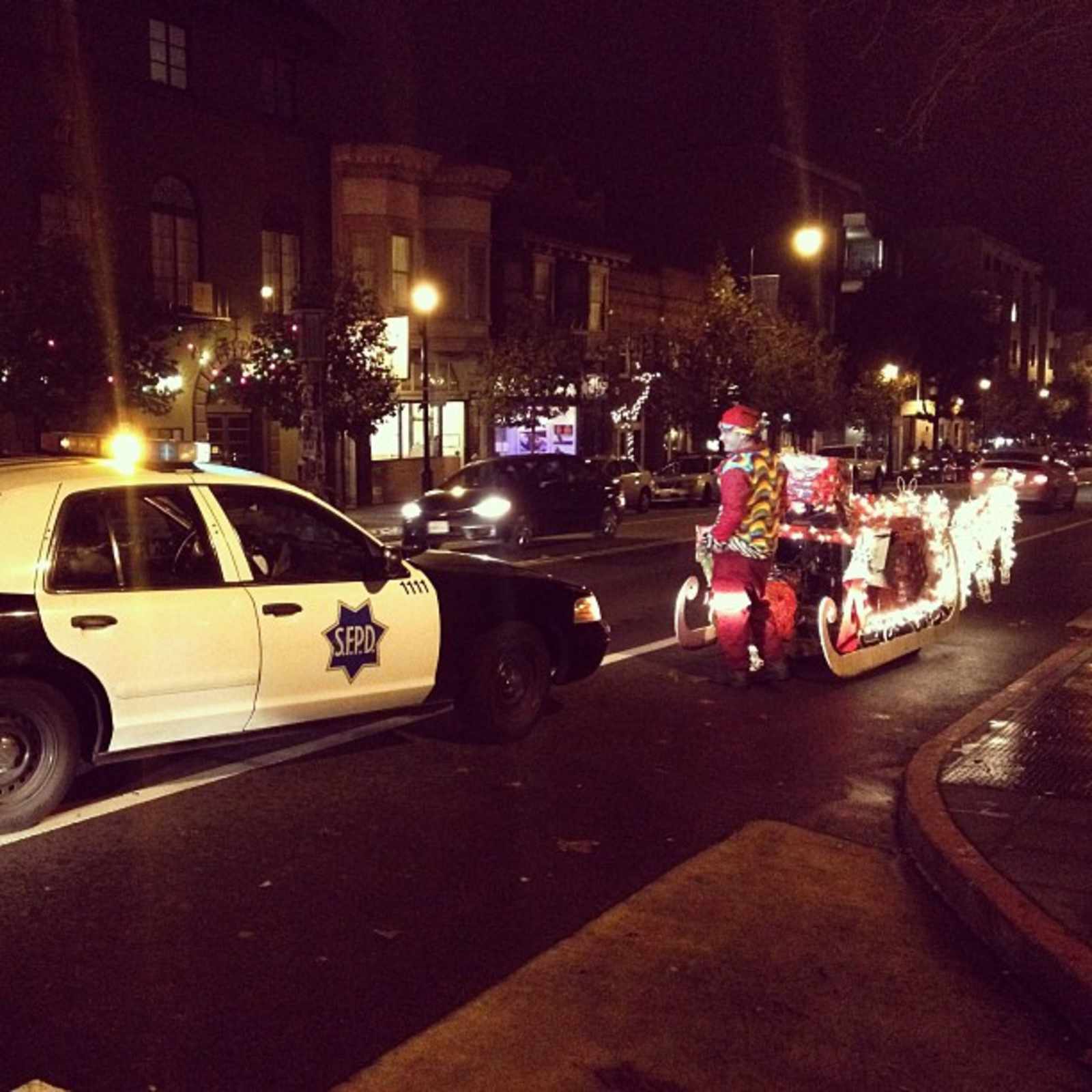 I was so caught up with how rad Santa's sleigh was that I completely forgot that the Scrooges at Mission Station would find something objectionable about it.  Palmier fills us in:
We were in that weird haunted Chapel joint and saw dude get pulled over by SFPD…

After asking Santa if "he had plates," the officer was pretty hilarious and let him go… but he had to walk his sleigh home.
Merry Christmas!