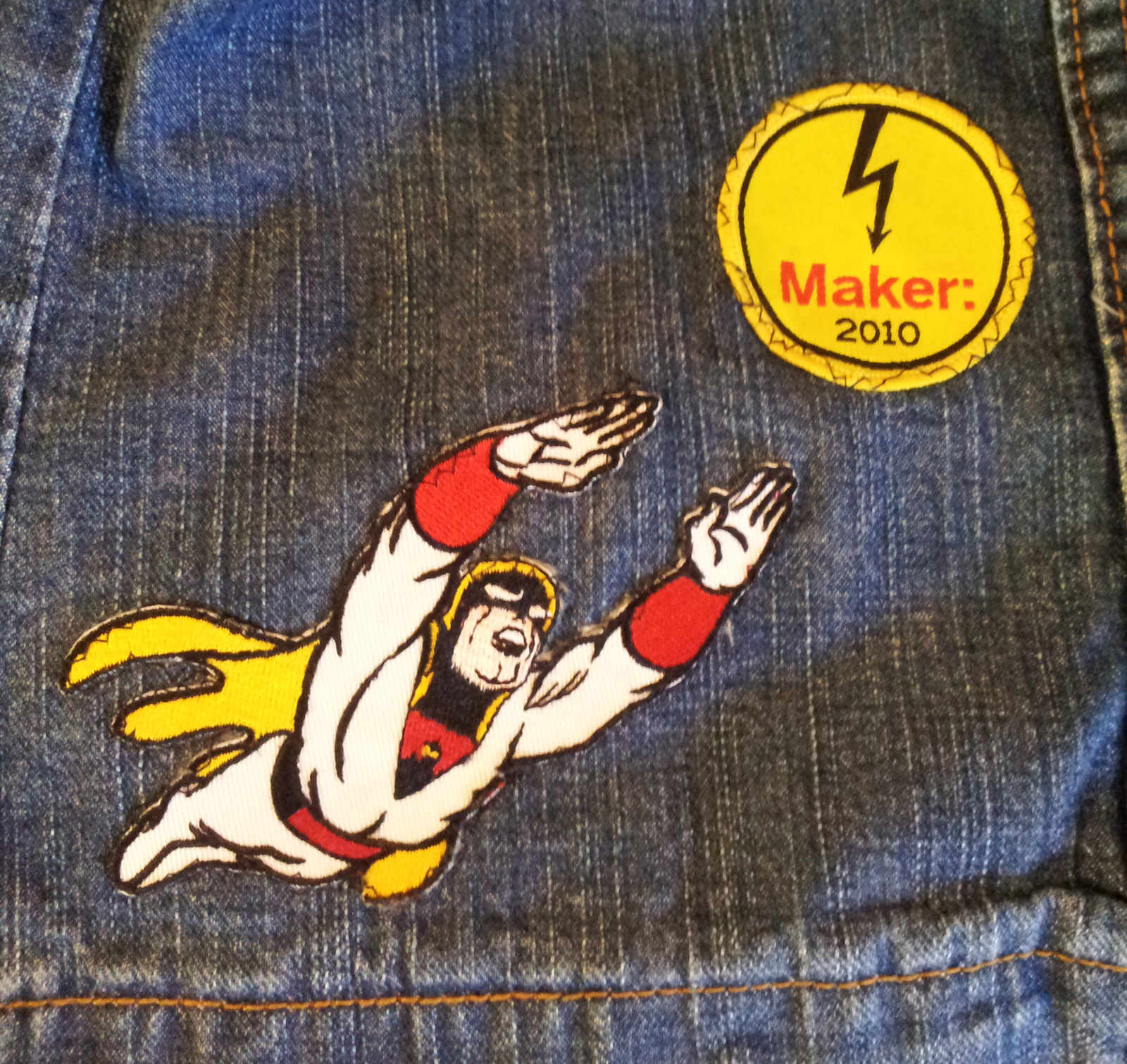 Normally we don't share stories about people getting their stuff stolen like this.  It's not because we don't care (we do), but because the sheer quantity of them would turn this blog into a proverbial Mission Street utility pole.  However, we've noticed things are getting really out of hand lately.  And given how unique of an item this is, and how safe of a location it was stolen from (Shotwell's!), we figured our pal Rhiannon's misfortune would serve as a good reminder to keep your shit safe while merrymaking (and that thieves fucking suck):
The Mission is getting stupid with the stealing. It's one thing to steal something worth money, but Sunday someone stole my jacket from Shotwell's. Not just any jacket, but my patched out, autobiographical fucking jean jacket that I've been adding to over the past month. Could you put out the APB? It's a ladies' 2X Jean jacket, it's got an Odeon bar button on the front (right!), and patches include a Space Ghost flying towards a Maker 2010 badge on one side, Doc's Clock sign on the other, and "shut your whore mouth" on the sleeve, and my Girl Scout cookie patch from 1996 on the back.

It had my car keys in it, and some of my work keys. I have to pay to get the club off my car in the morning because of this. I'm so fucking sad with the world right now.

Here's a picture I took when I was stitching on SG the other day.
If anyone comes across Rhiannon's jacket, do hit her up on Twitter.