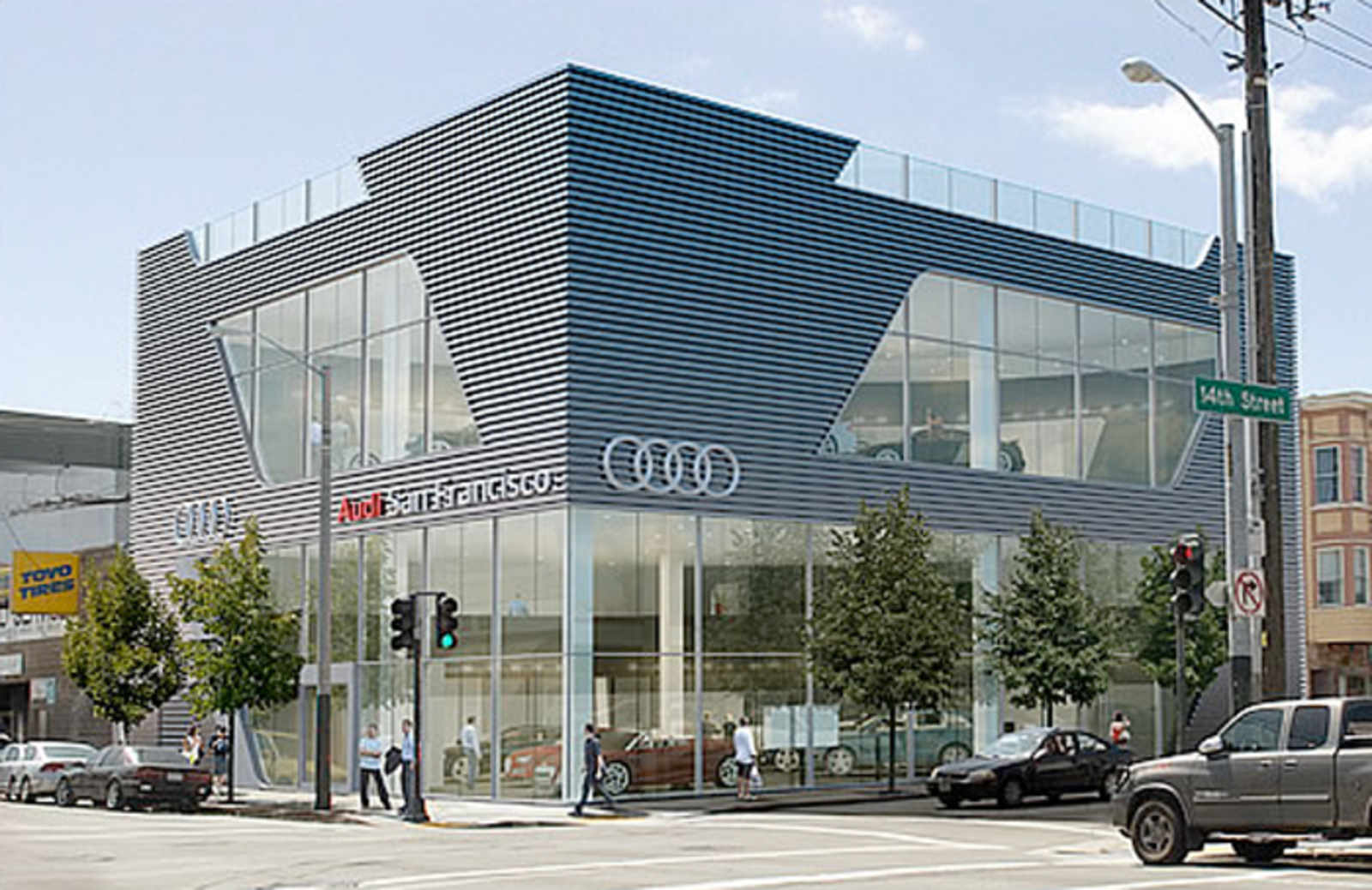 Directly across from the charming New Central Cafe, where Woody Allen kicked off his local film shoot just months ago, someone is building a gorgeous new Audi Superstore!  SocketSite has the scoop:
San Francisco's Planning Commission has approved the plans for a new 20,000 square-foot Audi dealership to rise at 300 South Van Ness at the corner of 14th Street in the Mission with an expected opening in early 2014.
Hopefully they get it done sooner so Woody can hustle back and reshoot those establishing shots!