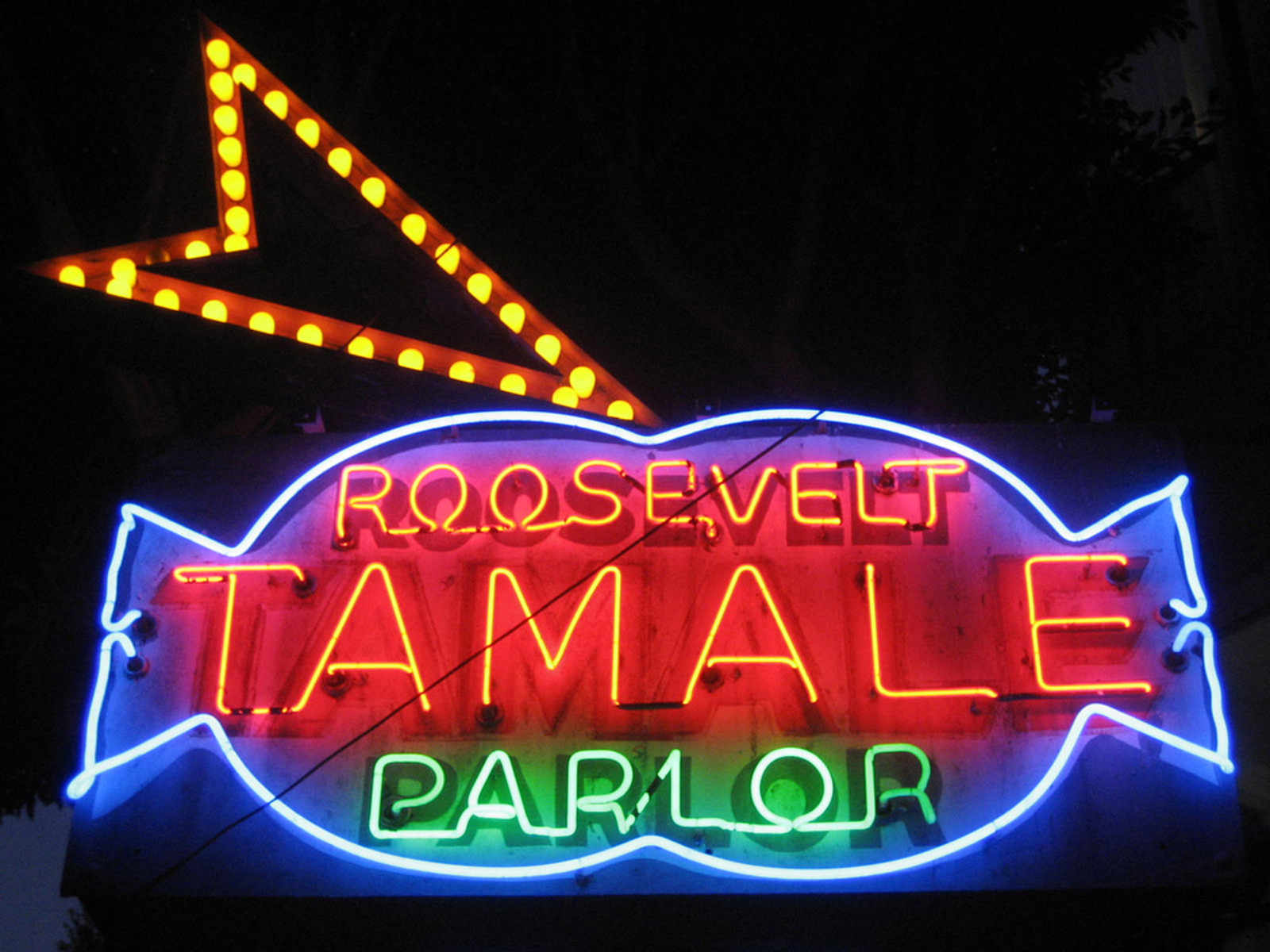 After 90 years of business on 24th, Roosevelt Tamle Parlor has some new owners taking over and giving it an "upscale spin." Grub Street reports:
Partners Aaron Presbrey and chef Barry Moore (a longtime head chef at Emmy's Spaghetti Shack) took over as of November 1, and they're only beginning to make changes, including a tweak to the official name, which will be The Roosevelt — though the much loved neon Tamale Parlor sign isn't going anywhere. Presbrey tells Grub Street that he and Moore were on the hunt for a restaurant space for several years before settling on this one, so they're now trying to adapt their own ideas to fit them in to the well established restaurant and menu. "We're preserving the rich history that is The Roosevelt Tamale Parlor and enhancing it with some new and interesting things," he explains.

First off, the existing, 150+-item menu has gotten paired down to the essentials, with tamales still front and center, and your standard Mexican combo plates, etc. And the character of that food won't change too much, though they are trying to use higher quality ingredients than the previous regime.
Read on for some history of the place, what they'll be doing with the old foot soldiers in the kitchen, and a preview of what you can expect.