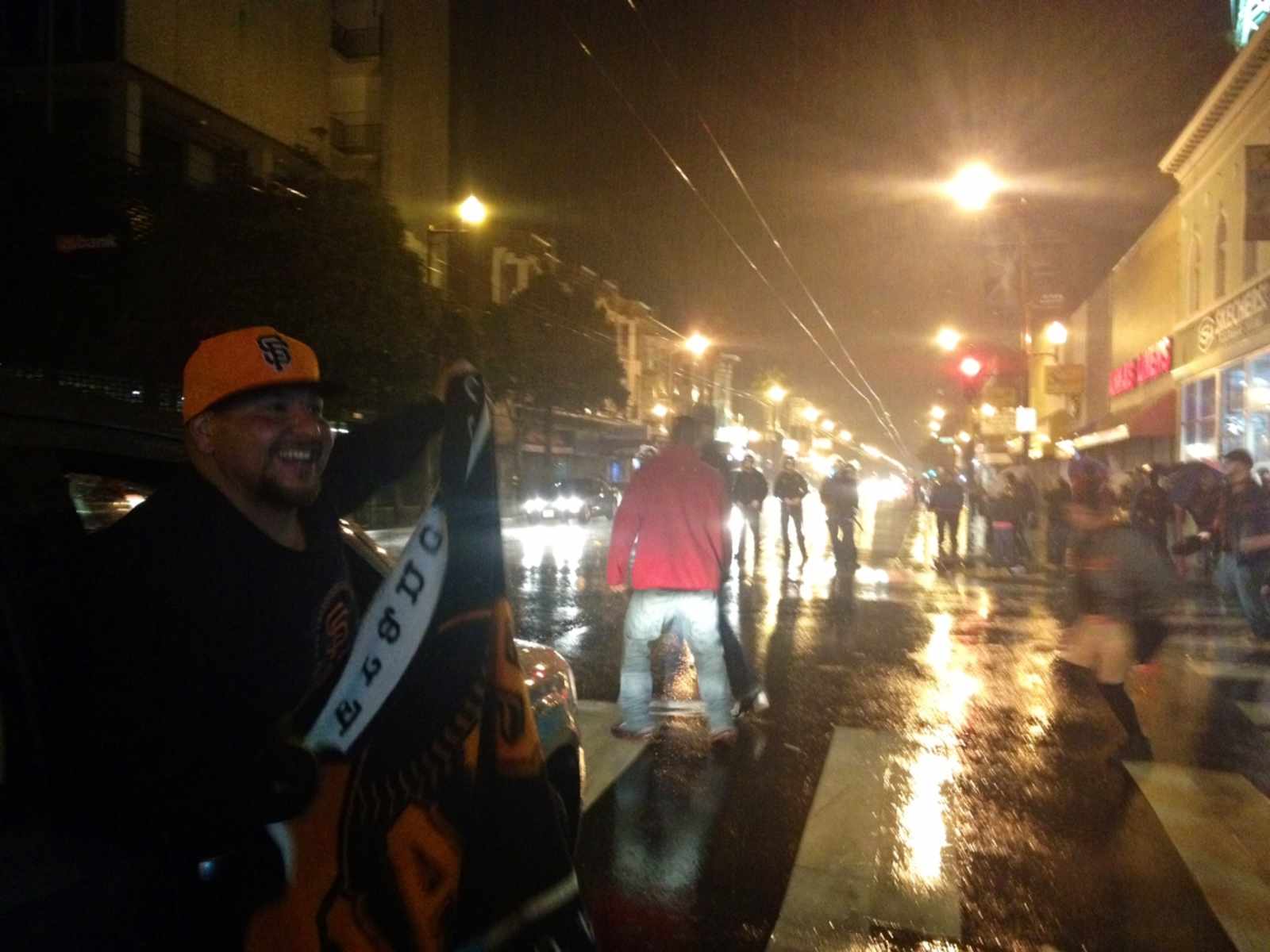 Despite the ill-timed rain and generally garbage New York weather, Mission Street threw down with hours of horn-honking, flag-waiving, high-fiving screaming tonight.  Perhaps just a taste of the action we saw in 2010, but celebratory mood was nothing short of contagious. There were even a few SFPD riot cops out there blocking traffic and celebrating the victory!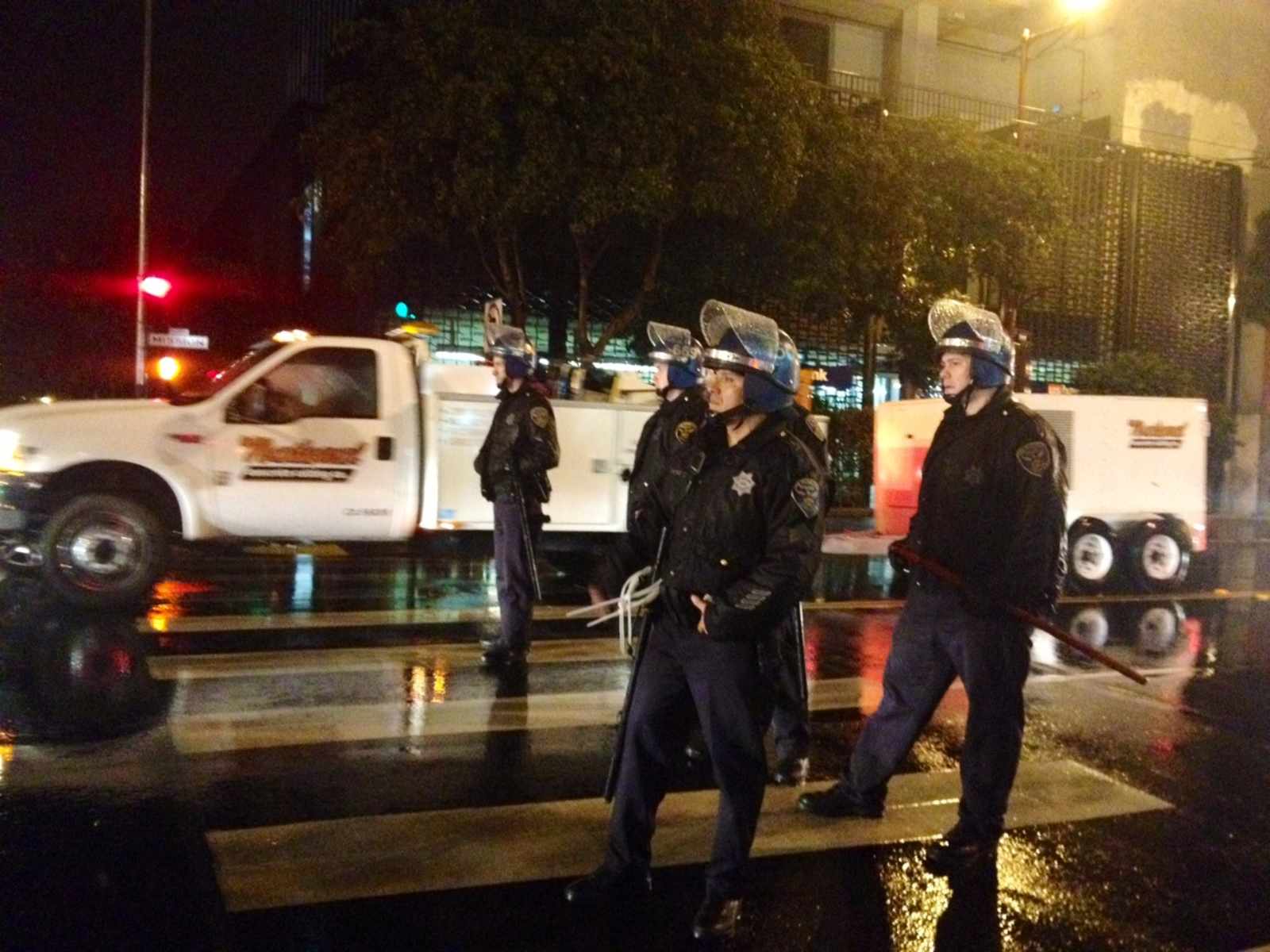 Of course, there was one grumpy officer—who was forced to ride his undeniably sick hog in the rain—that issued stern warnings to motorists honking their horns…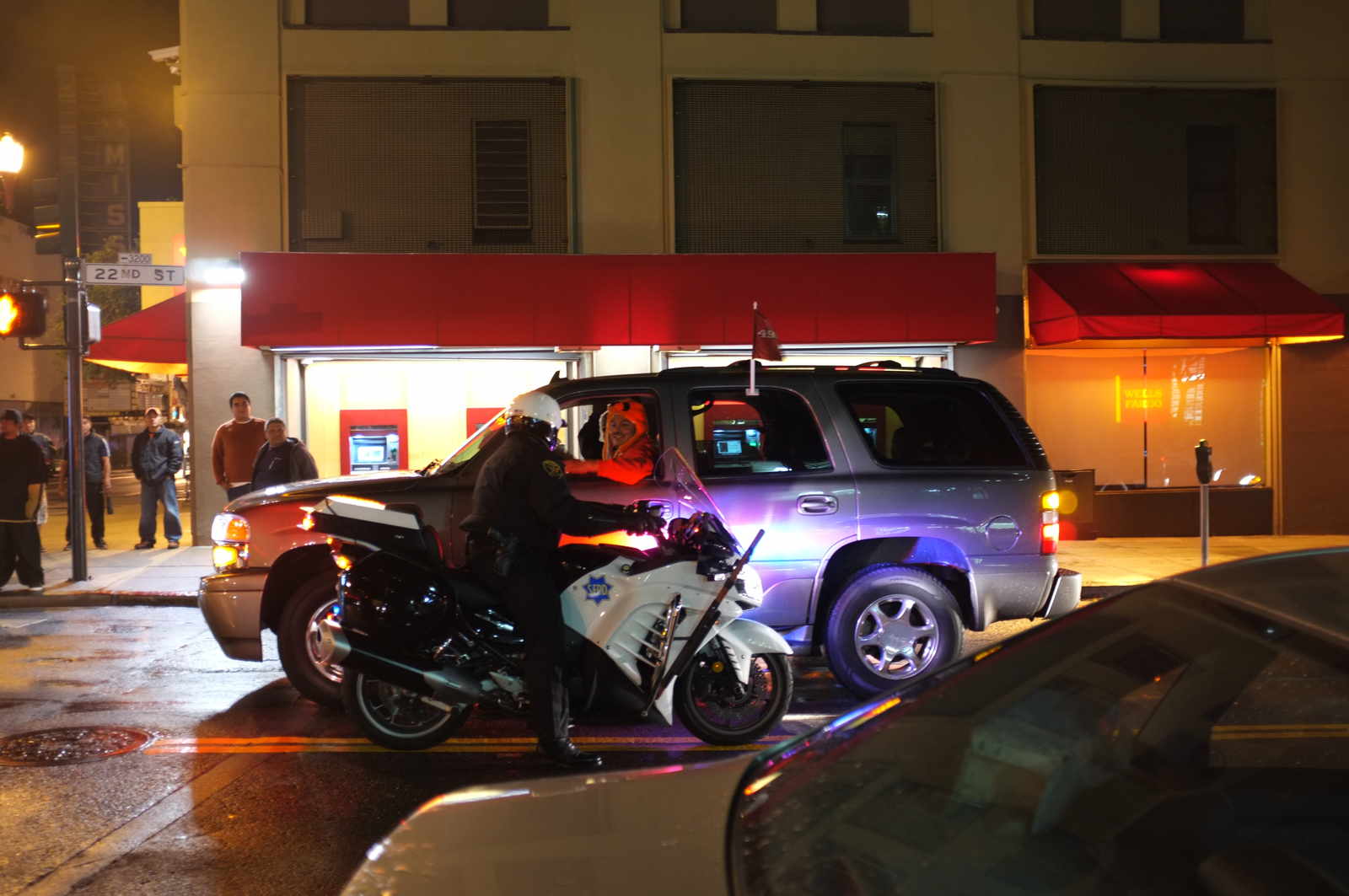 …but fuck that guy.  Go Giants!
(Oh, and if you really want to get into the vibe, here's 20 minutes of audio from 24th and Mission:)
Mission St After Giants Win NLCS at 24th & Mission by knorby