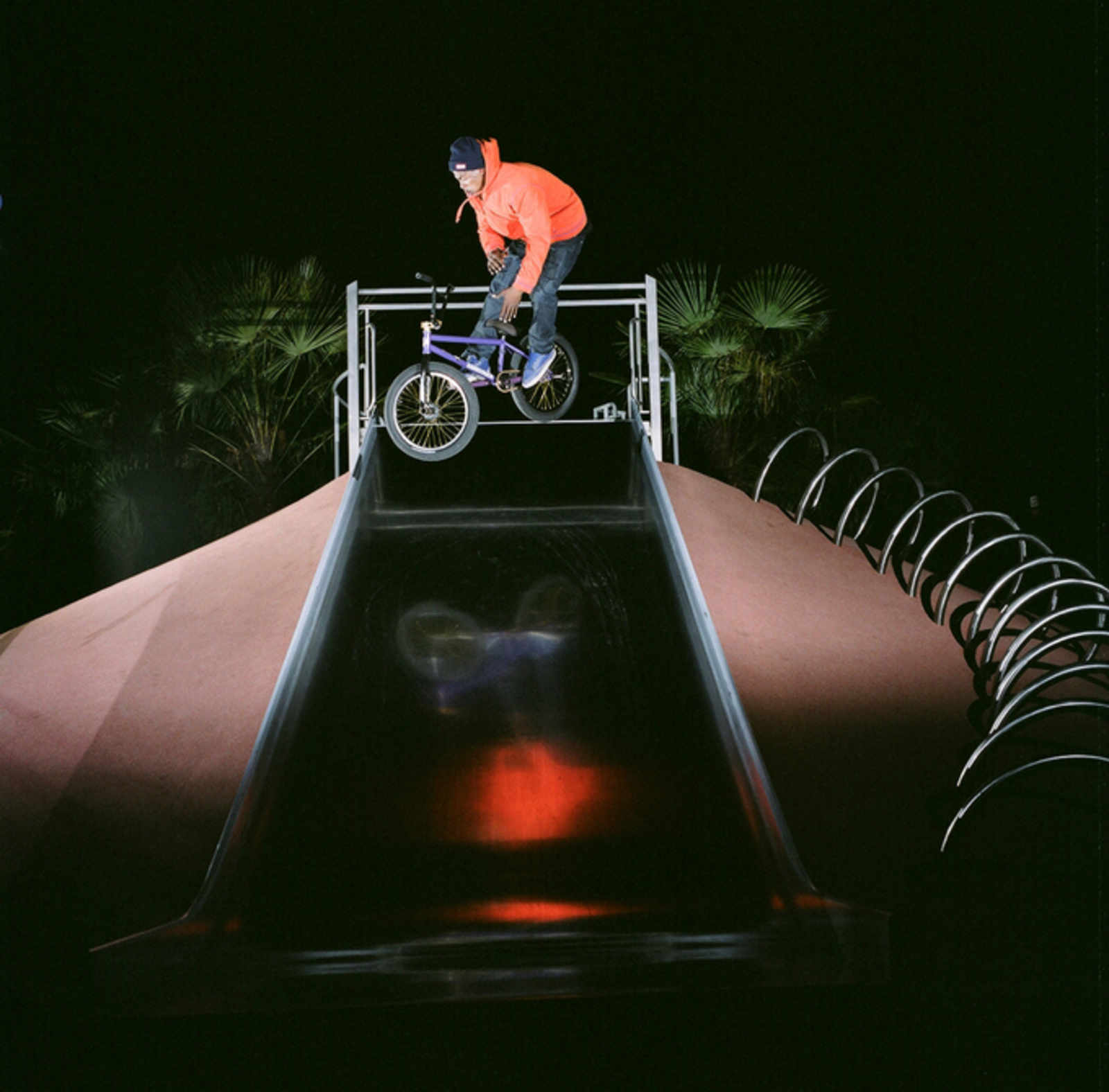 Full Frame Collective tells us all about it:
On a Sunday evening D Block, and a few others went to Dolores to ride the newly built playground. At the playground there's a perfect slide to ride as a bank. We got there around dusk and there were still a bunch of kids playing so we waited it out. 
Sick!  Also, good on them for waiting it out and not plowing into the little intended users.
(And to see a sampling of what else FFC has been up to, give their Clocktower edit a watch:)