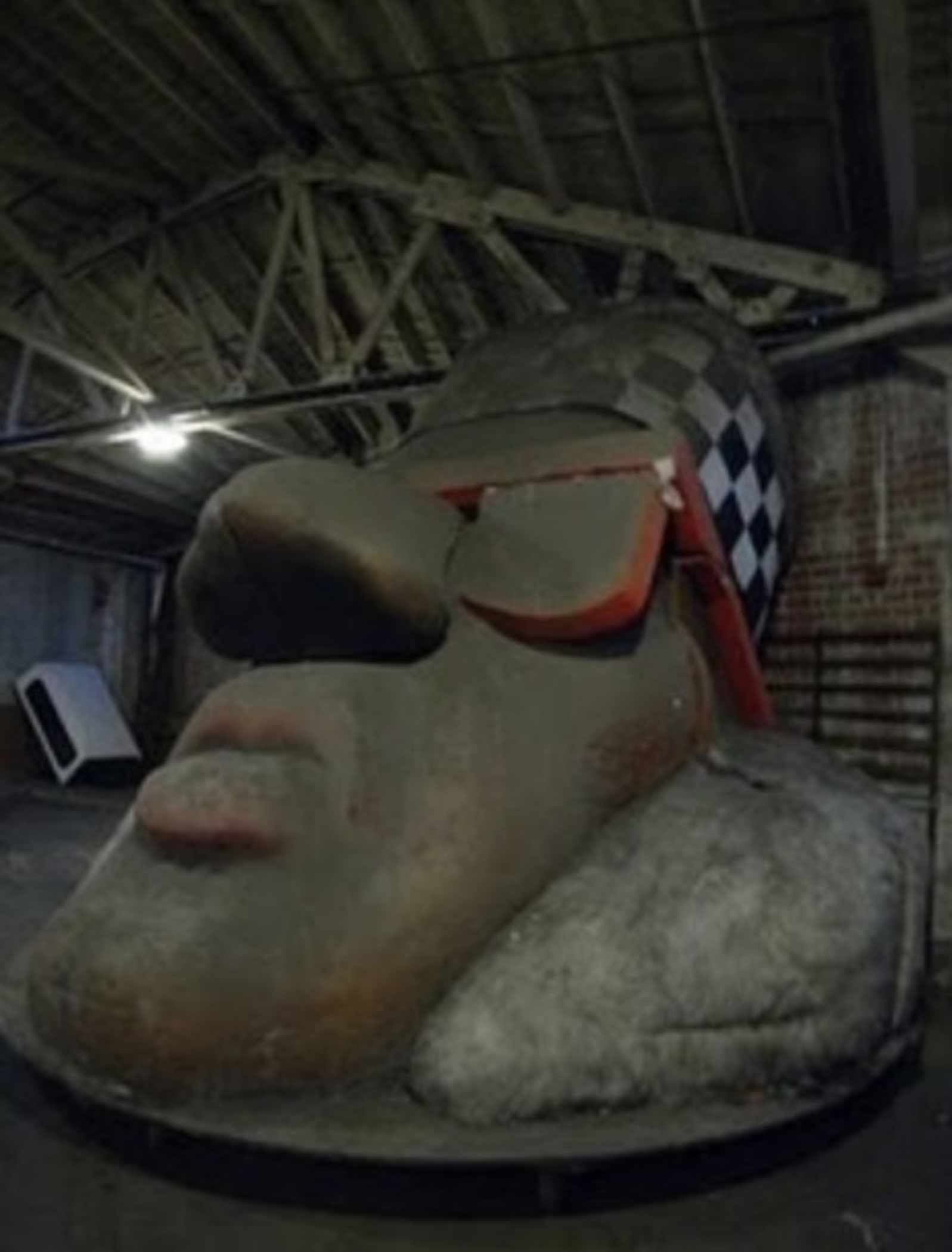 If you're itching to desecrate some quintessential hip-hop iconography at Burning Man this year, some sketchy warehouse has a helluva a deal for you.
This giant head of Humpty Hump, used in Digital Underground's video for "Return of the Crazy One", has been sitting abandoned in an Oakland warehouse for years, and the owner is just giving it away to whomever wants it.  What's better?  Shock G himself will have your back if you snag it, according to an email he sent to Steven Hughes:
Whoever grabs it up, please stay in touch, and when we next need it again, I'll reimburse your transport, storage & cleaning expenses up to the current date, to either buy it back or rent it out if it's no longer for sale. – SHKG
Here's the rundown of what you get:
dimensions are 12ft high by 16 ft wide at it's base.
splits into 3 pieces for smaller storage or transport.
required an 18-wheel truck to transport and a 4-man fork lift team to move.
full dressing room inside, w/electric elevator that lifts out thru nose.
also has metal stairs inside and nose-door opens manually as well, in case of electric failure.
sunglasses light up and scroll circular light patterns around the rims.
The lips and chin double as steps to walk down to stage.
50k to build; built by FM Productions South San Francisco. (they also did the giant pig for Pink Floyd. lol)
And should SF rents get too much, the head can double as an apartment.  Apparently a guy, upon getting evicted from his apartment, "lived surreptitiously in the head for several weeks before being discovered."
Anyway, hit this dude up on Tumblr if you're interested!
[h/t Jackson West]