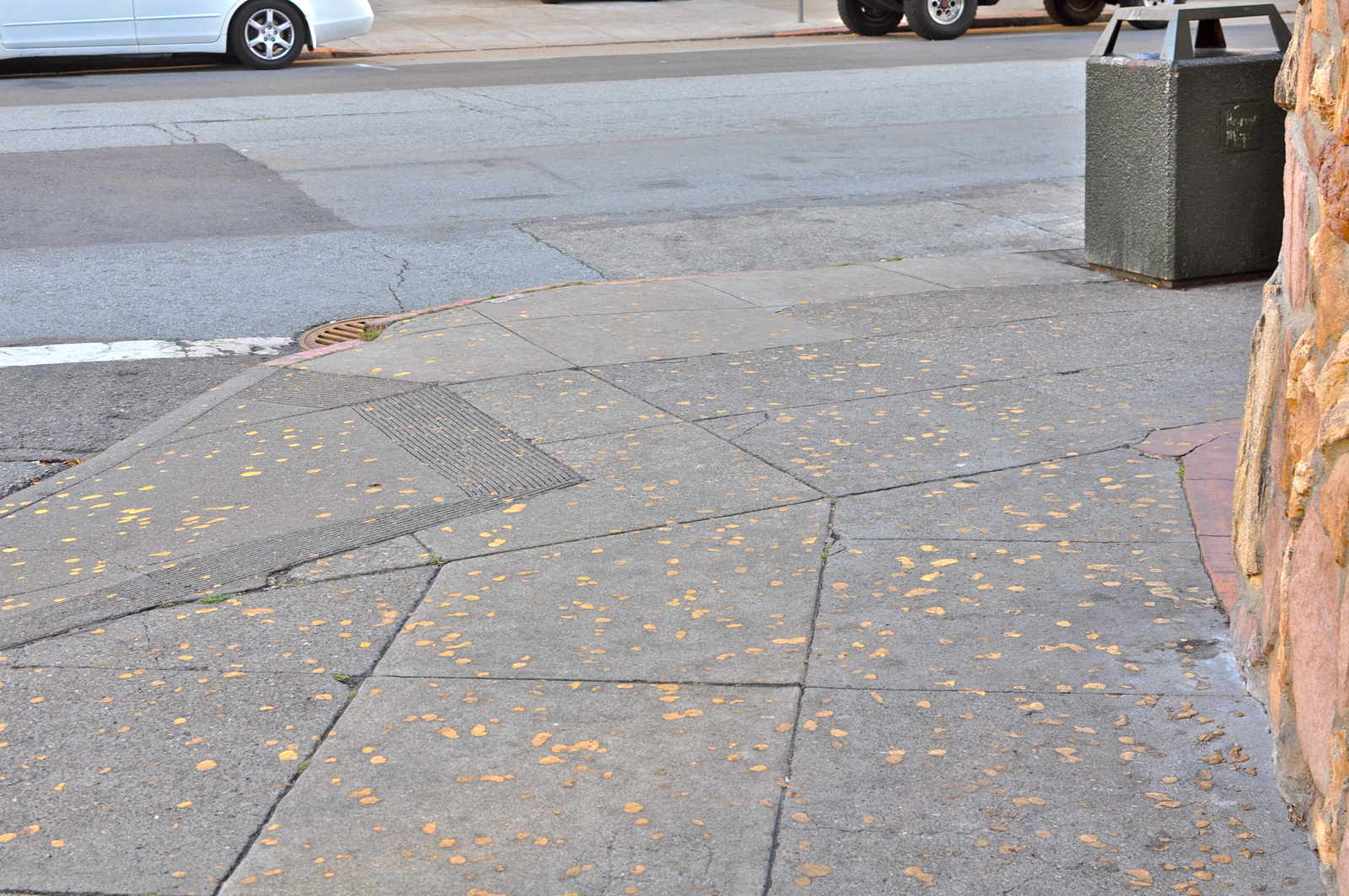 Since there's nothing that compliments a pint like chewing on a fat wad of gum, it makes sense that the sidewalk outside of Rock Bar is littered with it.  But instead of letting their sidewalk be yet another grayscale leopard print glue trap, they've busted out the paintbrush and turned the minefield of Big League Chew into a bunch of germ-ridden gold nuggets!
Now, I'm sure they're not thinking that big or anything about a bunch of gum stomped into the sidewalk, but this definitely has the chance to become the Google Doodle of Mission bars.  Think of the painting opportunities:
Red, white, and blue gum on the 4th of July
Orange and black on Halloween/the playoffs
Red and green for Christmas
The rainbow for SF Pride
Green, white, and red for Cinco de Mayo
Bile for New Year's
Blood red for the week of Burning Man
Anyway, painted gum!