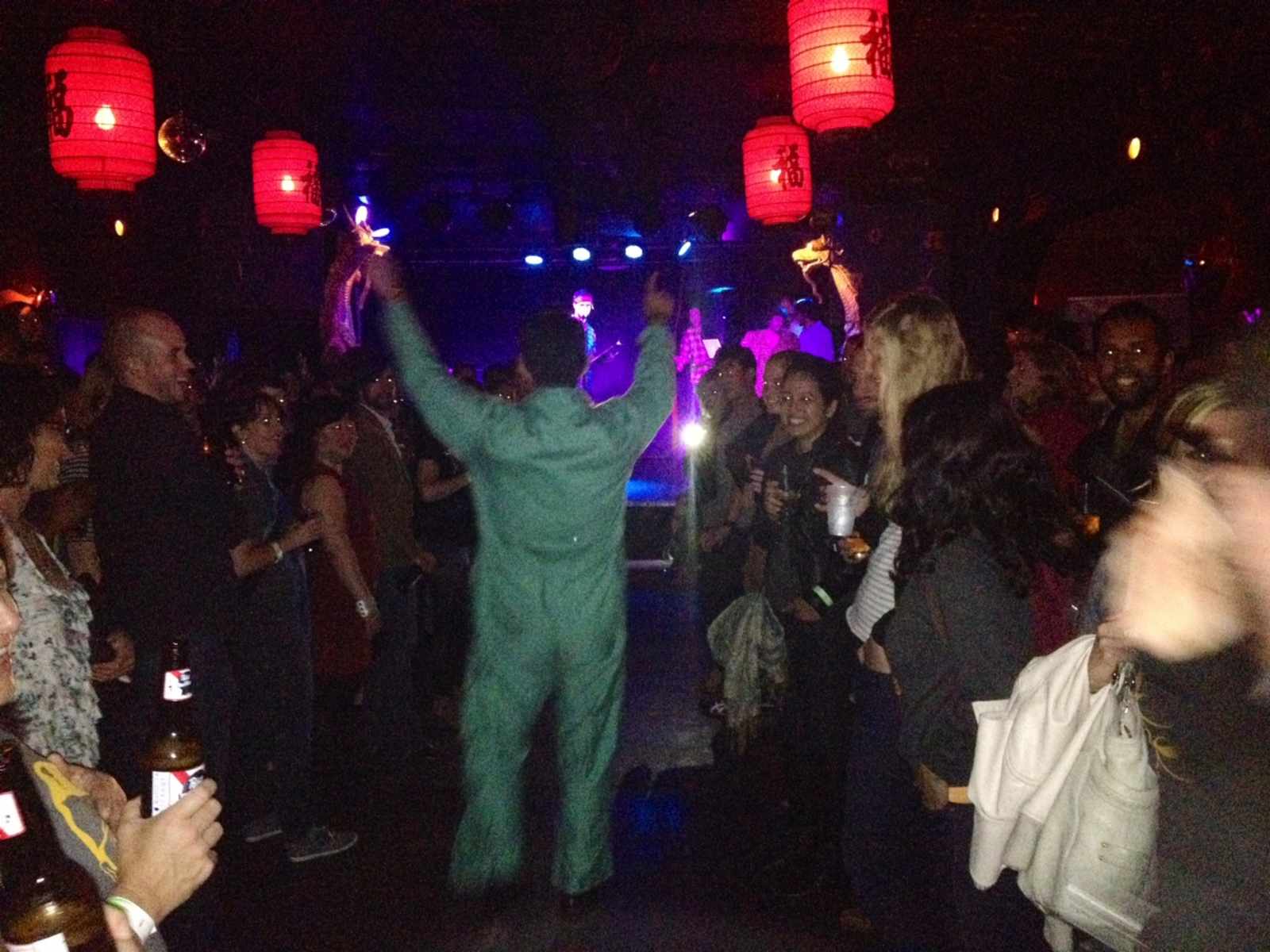 I don't think it's necessary to drive home the fact that last night's Mr. Mission Competition at Elbo Room was inherently lame—that was fairly obvious.  But being inherently lame myself, I went to check it out anyway.
It began like any other quality event begins: with your author pounding back multiple margaritas while dozens of people stood in line for 45 minutes, waiting for the doors to open behind schedule.  And after growing tired of watching people wait in line, all bored and boozed up, I decided it was time to walk past the overwhelmed door guy and head upstairs.  Let the games begin: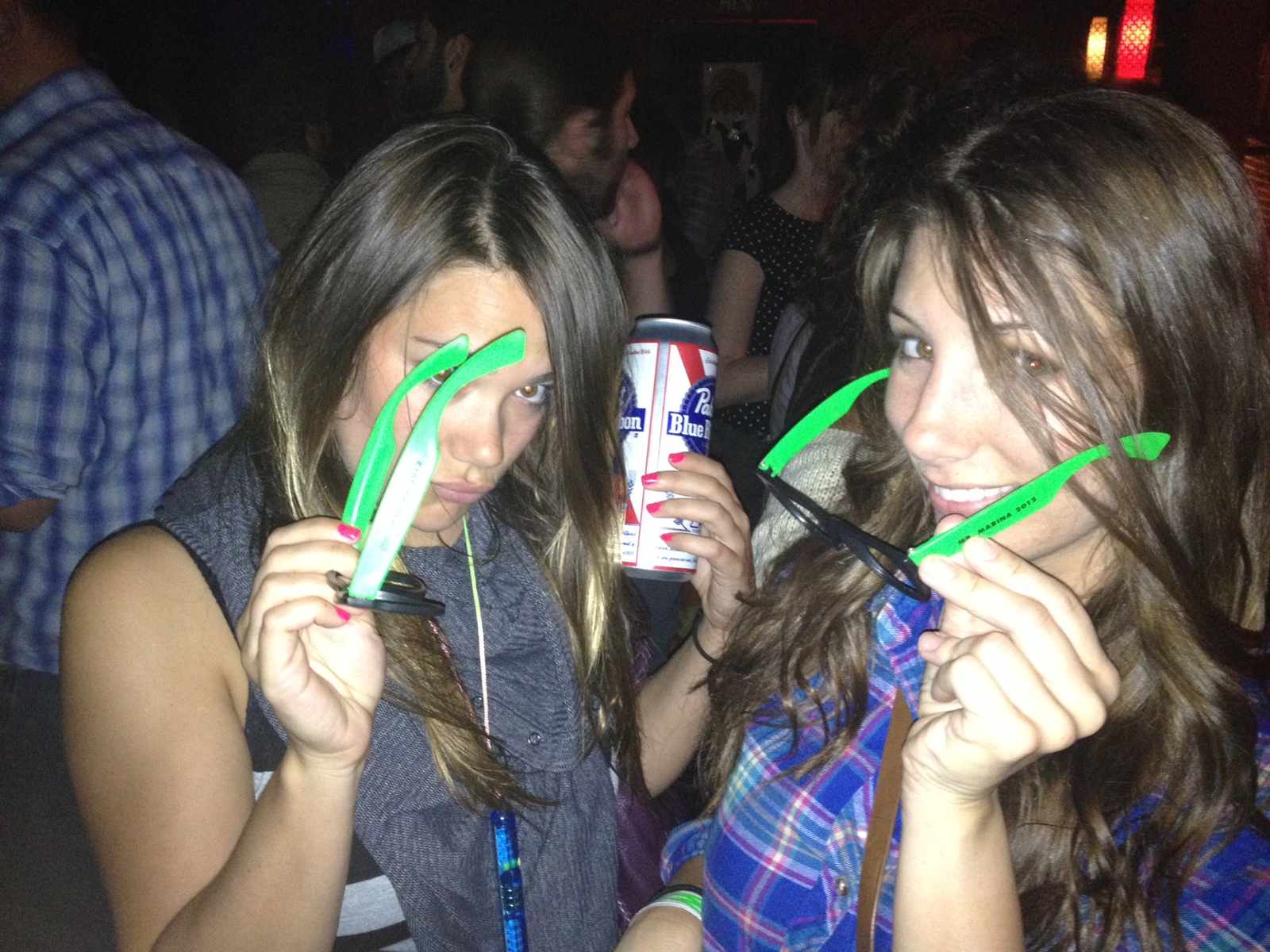 Upon hitting the event floor, my senses were overwhelmed by the scent of cleanliness and the giggles of weirdos drinking their first PBR since college.  To break it down, the crowd was an interesting mix of roughly 15% snarky bloggers, 15% innocent bystanders, 10% participants and their entourages, and 60% Pinterest enthusiasts.  But I guess that's the demographics of Valencia Street nowadays, so no big.
The pre-event was largely defined by the entrants schmoozing the crowd, playing skee-ball, and having a good time.  And things were definitely looking up for the competition.  But then it started.
It kicked off with a dude in a red bandana that I'm pretty sure isn't a Norteño introducing the DJ and event judges: Gabi Moskowitz of BrokeAss Gourmet, stand-up comic and genius Twitter user Alison Stevenson, and some other chick.  The crowd seemed none too pleased with the judges, entirely withholding their applause.  I assumed this was a cue to boo said judges, but that just ended up being an embarrassing social faux pas.  But I digress.
The MC then turned his attention to the contestants, all of whom approached the stage by strutting themselves up a lesser-human-lined runway (with the exception of Mission icon Deep, who rode his adult-sized tricycle up).  While this portion was fairly unremarkable, credit has to go out to skeeball champ Joey the Cat for rocking a full tiger-print suit and Corner Store George for approaching the store with a posse in tow, as if he was about the wrestle the shit out of everyone else.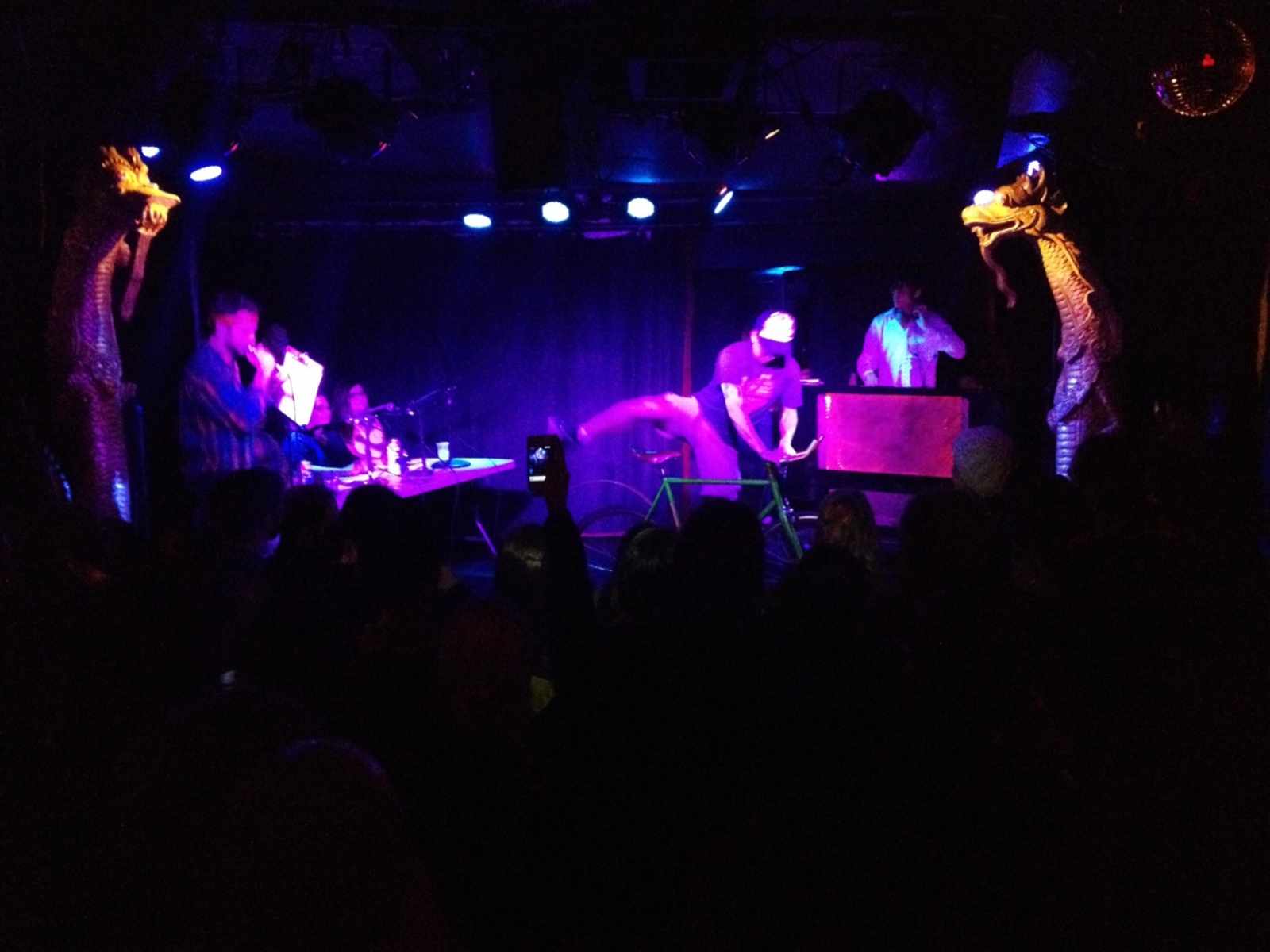 The competition started off with a track stand contest, which is when the event took an immediate turn into suspect territory.  Four of the six competitors struggled to stay atop the bike for more than two or three seconds—one contestant looked like he had never even ridden a bike before.  But the other two passed the test, with the clear winner flipping the audience off in celebration.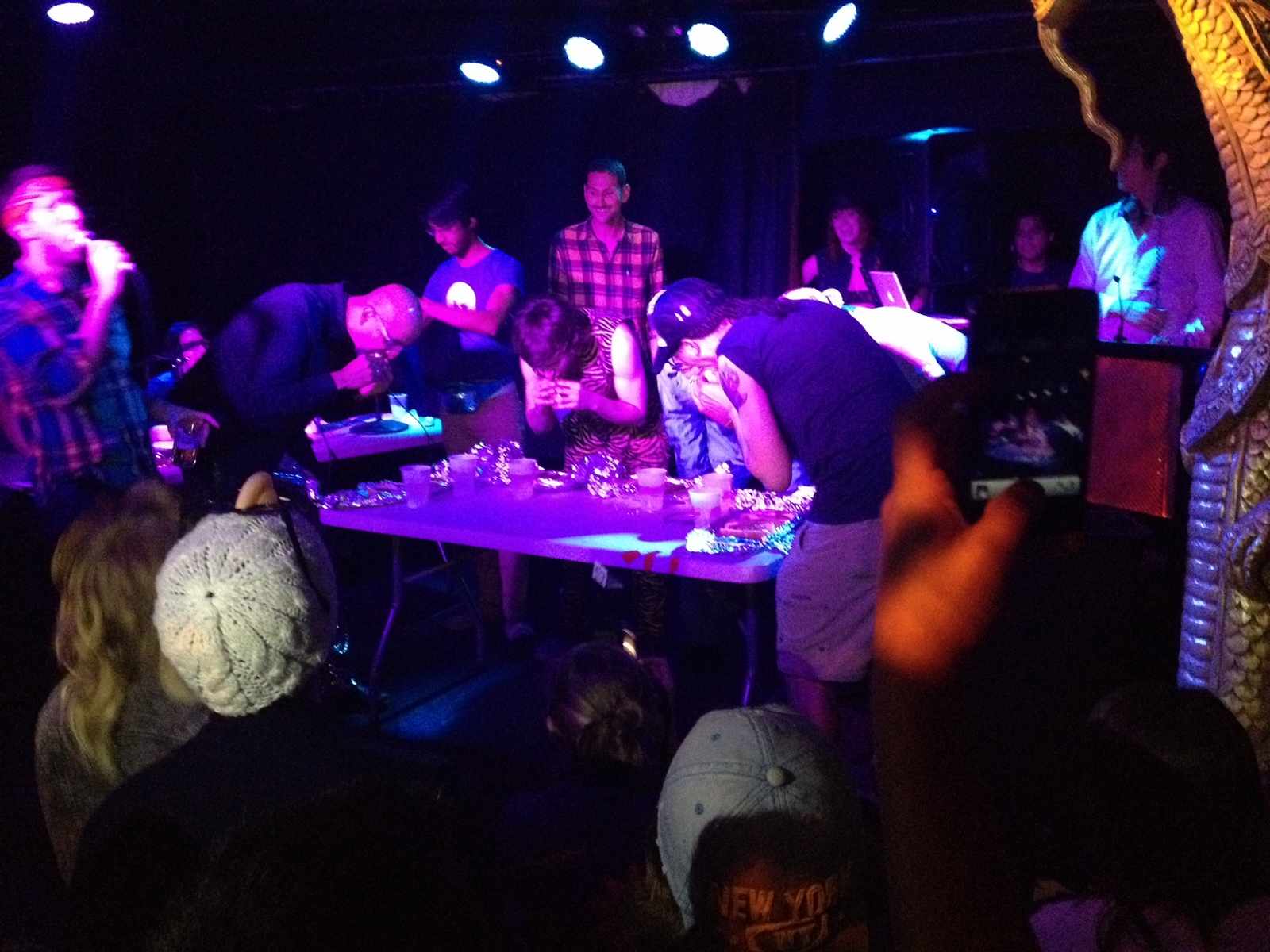 Our attention then turned to street food—a bacon-wrapped hot dog guzzling contest. This was gross as shit, but one contestant opted to forgo the calories and spend the allotted time slowly dressing up his dog in condiments, a move wildly applauded by the foodie types.
But, to be brutally honest, the show was becoming overwhelmingly unbearable at this point.  The games felt more like a "cool dad" contest than what would define The king of the neighborhood.  I kept thinking of what these guys should be subjected to, like:
Best criticism of a bicycle.
Superior illogical hatred of the Marina.
Who can list the most street names for cocaine in 60 seconds?
Best freestyle rap battle against an inanimate object.
Who has the least amount of money in their wallet?
Most apathetic sense of style.
DJ Dance Party: best 20 minute dance mix.
Most revolting reaction to a free Chipotle burrito.
But instead, they were readying themselves for a Dolores Park summer fashion show, so I got on the fuck outta there.